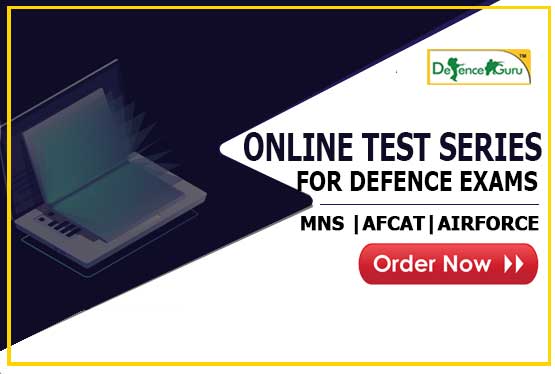 Online Test Series for Defence Exams
Defence examinations have had a social significance since the beginning of the competitive arena. Even now, when our educational system has progressed outside its constraints, exam stress continues. As a consequence, Centurion Defence Academy has developed the best online test series for defence exams such as the NDA, MNS, and AFCAT to empower defence aspirants in their preparation for such exams.
We observed a minimal difference in the quality of the preparation efforts we are implementing. The concepts are the same whether you're learning to dance by practicing dancing or learning to live by practicing life. Practice refers to performing some act of vision, faith, or desire again and over again in the face of all difficulties. Practice is a technique of inviting the perfection desired by all aspirants to the defence forces. As a result, practice determines your performance rate, as well as the depth and clarity of your thoughts, logic, and learning.
Importance of Test Series for Defence Exams by Centurion
The test series for defence exams has been created by our team of experienced professionals in careful accordance with the most recent syllabus and exam format. We conducted an extensive investigation of the previous year's question papers, model papers, cut-off patterns, and topic-by-topic analysis of the expected questions before creating the test series for written exams. The following are some of the advantages of using the best online test series for defence exams.
Aspirants will be able to determine the level of difficulty of the questions.

Provides an overview of the most frequently asked and relevant questions.

Assists in determining the candidates' degree of preparation.

Assists in maintaining a high degree of accuracy and effective time management.

It aids in self-evaluation and subsequent progress.

Assists applicants in improving their problem-solving skills.
Choose the best source for the best outcome; invest your time and money wisely. Exam preparation is aided by taking online mock exams and analyzing one's performance for the exam. Perfect practice does not equal perfect performance. Imperfection is reduced by practice. For you, practice means taking multiple tests and passing each one to excel in the preparation for the defence exams.
Centurion Defence Academy's Exclusive Test Series for NDA, MNS & AFCAT
A Package of 7 Complete Online Tests with 7 Video Solutions Just @Rs 199.

Validity: 3 Months

Platform: Centurion Defence Academy Student App
NDA – 7 Tests (Paper 1 : Mathematics + Paper 2 : GAT)

MNS - 7 Tests

AFCAT - 7 Tests
Comprehensive Coverage Of Entire Syllabus

Strictly Based on the Latest Exam Pattern

Covers the Most Frequently Asked Questions

Topic wise Proportion of Selected Questions

3 Layer Performance Analysis with
Test Report

Detailed Test Video Analysis

All India Rank
MCQ Based Arrangement of Questions

Real Exam Glimpse to Practice under Time Pressure

Question Selection by Highly Experienced Faculties

Test Series Prep with Analysis by R&D Department
Centurion Defence Academy, a renowned defence coaching institute, resolves your search problem at any time and provides an ultimate source where you may profit from the online test series. It offers a comprehensive package of defence preparation materials in one location, including online/offline lectures, notes, study material, on-ground and off-ground practical classes, group discussions, interview sessions, and, most importantly, regular online and offline mock tests at a cost that fits your budget. So, students, use the Centurion Defence Academy test series to prepare for the next defence examinations and improve your performance.