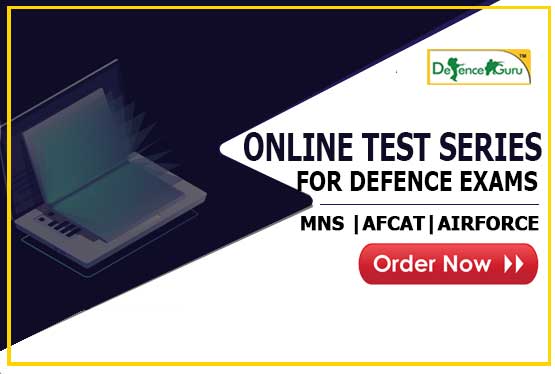 Online Test Series for Defence Exams
Remember the last exam you appeared for? Or that debate competition you participated in? In both the cases the result was at stake.
From the very beginning of times, the exams have received a heightened stature in the society. Even today when our education system has raised above its bars, the exams nervousness still rises up every time with every exam.
We noticed a slight variance between the qualities of efforts we are adapting for preparation. Whether it means to learn to dance by practicing dancing or to learn to live by practicing living, the principles are the same. Practice means to perform, over and over again in the face of all obstacles, some act of vision, of faith, of desire. For all the aspirants of defence forces, practice is a means of inviting the perfection desired.
So defence aspirants, practice determines your performance rate, how deeper and clearer your concepts, logics and learning are. Aspirants should set major focus on the points that require a continuous analysis on the tests series:
1. Range of questions you are solving for exams i.e. from basics to difficult.
2. Follow the latest exam pattern.
3. Number of questions attempted.
4. Are you capable of submitting your answers on the allotted time or time spent on particular question.
5. How much you have scored or marks obtained.
6. Comparison with the top rankers i.e. All India Rank.
Choose the best source for the best result; spend your time and money at the right place. Online mock test make us exam ready and taking online mocks helps in analyzing one's performance for the exam. Desired perfection will be achieved only after practicing at good institution. Practice doesn't make perfect. Practice reduces the imperfection. Practice for you means repeated and successful test attempts.
Well students things mentioned above are the must that one should get if they are practicing from online tools. If you are an aspirant and aiming upcoming exams then you should practice from Centurion Defence Academy Mocks. It provides you with latest test series of latest examination pattern and an experience of online test which helps you to get an idea of the examination.
A renowned defence coaching institute, Centurion Defence Academy solves your search problem anywhere anytime and serves as an ultimate source where you can be benefited from the online test series. It provides a complete package of defence preparation material at one place i.e. online/offline lectures, notes, study material, on ground and off ground practical classes, group discussions, interview sessions and most importantly online and offline mock test regularly at a reasonable cost that fits your budget perfectly.
Key features of Online Mock Tests Series are:
1. Updated- It has been created on latest exam patterns.
2. Accurate- Accurate result within time.
3. Design-Easy to give exam across all devices.
4. Well Documented-Exams are created by experts.
Every year thousands of selection is recorded from institute where toppers proudly in their achievements highlight the role of Centurion Defence Academy Test Series.
Centurion Defence Academy has its expertise in a number of courses online mock tests such as: AFCAT, CDS, NDA, Territorial Army, Indian Navy, Indian Air Force (X and Y Group) and MNS.
Highlights of Centurion Online Test Series
1. Based on latest examination pattern.
2. 100% Syllabus Coverage.
3. Composition of Exam Oriented and Previous Year Questions.
4. Student Friendly.
5. Reasonable cost Test series.
6. Simple and Easy In Operating.
Aspirants who have emerged as achievers have made Centurion Defence Academy test series a part of their preparation. So students, practice for the upcoming defence exams with Centurion Defence Academy test series and boost up your performance for the defence exams.