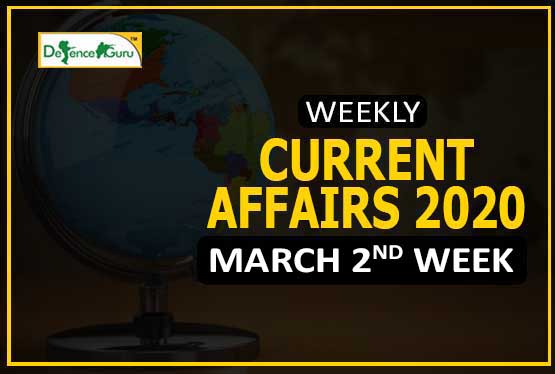 APPOINTMENTS
1. Amitabh Bachchan
IDFC FIRST Bank announced the signing of India's most iconic personality, Mr. Amitabh Bachchan, as its first ever brand ambassador. Mr. Bachchan is a winner of countless prestigious national awards, an all-time favourite of the masses, and the country's most celebrated actor. IDFC FIRST Bank was founded as a new entity by the merger of IDFC Bank and Capital First on December 18, 2018.
2.Surjit Singh Deswal
Indian Police Service (IPS) officer of Haryana cadre Surjit Singh Deswal took over the additional charge of Director General (DG) of Border Security Force (BSF). Deswal, a 1984-batch IPS officer, is currently the Director-General of Indo-Tibet Border Police. He has succeeded Director-General Vivek Johri, who has been appointed Director-General of Madhya Pradesh Police.
3.Maharaja Ranjit Singh
Maharaja Ranjit Singh, the 19th century ruler of the Sikh Empire in India, has beaten competition from around the world to be named the "Greatest Leader of All Time" in a poll conducted by 'BBC World Histories Magazine'. Over 5,000 readers voted in the poll. Polling more than 38 per cent of the vote, Singh was praised for creating a new tolerant empire. In second place, with 25 percent of the vote, is African Independence Fighter Amílcar Cabral, who united more than 1 million Guineans to free themselves from Portuguese occupation and in turn propelled many other colonised African countries to rise and fight for independence. Further down the list, American President Abraham Lincon is at four and British monarch Elizabeth I is the highest ranked female leader at five.
4.Lt Gen KJS Dhillon
Lt Gen KJS Dhillon will take over the post of Director General Defence Intelligence Agency and Deputy Chief of Integrated Defence Staff (Intelligence). It is a department that comes under the Chief of Defence Staff in the newly created Department of Military Affairs. DIA and DCIDS are responsible for collating technical as well as human intelligence for the three armed forces. The DIA was created in 2002 on recommendations of a Group of Ministers which looked into lapses leading to the Kargil intrusion in 1999. The DIA is a nodal agency for all defence related intelligence which collects information technically as well as through satellites to safeguard the interest of the country.
5.Ashraf Ghani
Afghanistan President Ashraf Ghani was sworn in for a second term. His rival Abdullah Abdullah held a parallel inauguration that could plunge the country deeper into crisis ahead of peace talks with the Taliban. The oath-taking ceremony of Afghan President Ashraf Ghani was attended by hundreds of people, including visiting foreign dignitaries, diplomats and senior political figures. Ghani was declared as the winner of the election held last September, but Abdullah Abdullah, who disputed the vote, held a parallel ceremony surrounded by hundreds of supporters.
BOOKS
6.''The 12 commandments of Being A Woman''- Tahira Kashyap
On the occasion of International Women''s Day, Writer-filmmaker Tahira Kashyap announced that she is coming up with her new book, titled "The 12 commandments of Being A Woman". The book will be published by Juggernaut Books later this year. Tahira has earlier written books like "I Promise" and "Souled Out". Tahira Kashyap is an Indian Writer, Professor, and Theatre Director. She is the wife of well known Bollywood Actor, Ayushmann Khurrana.
DEATHS
7.Santu Mukhopadhyay
Veteran Bengali actor Santu Mukhopadhyay who was known for his works in films such as 'Sansar Simante' and 'Bhalobasa Bhalobasa' died. He had been suffering from carcinoma for long and been admitted to a hospital on February 4 with blood sugar and hypertension. Born in Kolkata in 1951, Mukhopadhyay showed his class when he was in early 20s in films like 'Sansar Simante' and 'Raja' by Tarun Majumder and Tapan Sinha respectively.
8.Hans Raj Bhardwaj
Former Union Law Minister and Congress veteran Hans Raj Bhardwaj died after a cardiac arrest at a hospital in Delhi. Bhardwaj was a Rajya Sabha member for five terms from April 1982 to June 2009. He was the Law Minister for 14 years and served under the prime ministership of Rajiv Gandhi, Narasimha Rao and Manmohan Singh. During his stint as the Governor of Karnataka between 2009 and 2014, he sternly dealt with the mining mafia active in the state.
AWARDS
9.Swaminathan Award (2017-19)
V Praveen Rao, Vice-Chancellor of Professor Jayashankar Telangana State Agricultural University (PJTSAU), has won the seventh Dr MS Swaminathan Award for the period 2017-2019. The Selection Committee has decided to select Praveen Rao for the award recognising his contributions in the fields of agricultural research, teaching, extension and administration. The award will be conferred on him in June. This biennial national award was constituted by Retired ICAR Employees Association (RICAREA) and Nuziveedu Seeds Limited (NSL). It carries a prize of ₹2 lakh and a citation. Praveen Rao, the maiden VC of PJTSAU, handled 13 research and six consultancy projects on micro irrigation in India, Israel and South Africa.
10.15 outstanding women honoured with Nari Shakti Puraskar by Prez on International Women's Day
Ram Nath Kovind gave away the Nari Shakti Puraskar to 15 women in Rashtrapati Bhawan on the occasion of International Women's Day. The awardees are 103 year old athlete Mann Kaur, Indian Air Force's first women fighter pilots Mohana Singh, Bhawana Kanth and Avani Chaturvedi, Farmers Padala Bhudevi and Bina Devi, Artisan Arifa Jaan, Environmentalist Chami Murmu, Entrepreneur Nilza Wangmo, Automotive research professional Rashmi Urdhwardeshe, Lady Mason Kalavati Devi, Twin Mountaineers Tashi and Nungshi Malik classical vocalist Kaushiki Chakroborty and 98 year old Karthyayini Amma who topped the literacy exam in 2018. Another awardee 105 year old Bhageerathi Amma could not travel to Delhi to receive the award. The National Award is given annually to individuals, groups, institutions in recognition of their exceptional work towards the cause of women empowerment, especially for vulnerable and marginalized women.
SPORTS
11.Tiger Woods to be inducted into World Golf Hall of Fame in 2021 class
American golfer Tiger Woods will be inducted into the World Golf Hall of Fame as part of the class of 2021. The hall of fame, located in St. Augustine, Florida, released a statement saying Woods, winner of 15 major titles, will be inducted in the male competitor category. Woods was among 10 finalists named in March as candidates for 2021. His 93 worldwide victories include a record-tying 82 US PGA Tour titles.
12.Saurashtra clinch maiden Ranji Trophy title after taking first innings lead against Bengal
Jaydev Unadkat-led Saurashtra clinched its maiden Ranji Trophy title at the Saurashtra Cricket Association Stadium. As per the rules, if the final of the Ranji Trophy is headed towards a draw, then the winner is decided on the basis of a first-innings lead. Whoever manages to take the lead in the first innings, is declared as the champion. The Ranji Trophy is a domestic first-class cricket championship played in India between multiple teams representing regional and state cricket associations.
13.World bronze-medallist Manish Kaushik in 63kg category becomes 9th Indian boxer to qualify for Tokyo Olympics
World bronze-medallist Manish Kaushik in 63kg category became the ninth Indian boxer to qualify for Tokyo Olympics after a win at the Asian Qualifiers in Amman, Jordan. He beat Commonwealth Games champion, Harrison Garside of Australia, 4-1 to book his maiden ticket to the quadrennial showpiece. Earlier, Olympic-bound Commonwealth Games champion Vikas Krishan signed off with a silver medal in 69 kg division after an eye injury forced him to pull out of the final. The other Indians to have qualified for the Olympics are MC Mary Kom (51kg), Simranjit Kaur (60kg), Lovlina Borgohain (69kg), Pooja Rani (75kg), Amit Panghal (52kg), Ashish Kumar (75kg) and Satish Kumar (91kg).
14.Mohun Bagan won Hero I-League Champions 2019-2020
Indian football heavyweights Mohun Bagan clinched their second I-League title with a 1-0 win over Aizawl FC at Kalyani, West Bengal. Their first I-League title came in 2014-15 season. Senegalese striker Baba Diawara scored the all-important goal for Mohun Bagan in the 80th minute.
15.Chennaiyin FC's Schembri to retire from professional football
Chennaiyin FC's Maltese forward Andre Schembri announced he will retire from professional football after the Indian Super League final against ATK FC in Goa. The 33-year-old player will be aiming to go out on a high, hopefully by helping CFC win its third ISL title. Schembri, the first Maltese player to feature in ISL, has been an integral part of Chennaiyin's success this season. Schembri, a versatile forward, has played club football in Germany, Austria, Hungary, Greece, Cyprus, Portugal in his career before arriving in India and Chennaiy in this season.
16.First ever Khelo India Winter Games begin at Gulmarg in Kashmir
Union Minister for Youth Affairs and Sports Kiren Rijiuju inaugurated the five-day Khelo India Winter games at famous tourist destination Gulmarg in Jammu and Kashmir. During the event, the competitions in the sports disciplines like snow skiing, snowboarding, snow shoeing, ski mountaineering and snow baseball would be held. The Government of India will establish a Sports Training Academy at Gulmarg at the level of International standards for the promotion of sports tourism in the Union Territory of Jammu & Kashmir.
17.Former India opener Wasim Jaffer announces his retirement
Former India opener Wasim Jaffer announced his retirement from all forms of cricket in Mumbai. The 42-year-old Jaffer had amassed a mountain of runs in a glorious first-class career that spanned almost a quarter-century. The Mumbaikar leaves the scene as the only batsman to score 12,000 runs in Ranji Trophy and he also has the highest number of first-class hundreds to his name. Internationally, Jaffer played 31 Tests, scoring 1,944 runs at an average of 34.11. Besides five tons, he has 11 fifties in the highest format of the game, with 212 being his best.
18.Indian runner Prachi provisionally suspended after testing positive for Oxandrolone
Indian runner (400m) Prachi has been provisionally suspended after testing positive for the presence of a steroid Oxandrolone. The provisional suspension comes into effect from February 20, 2020. As per the World Anti Doping Agency (WADA) and NADA list, Oxandrolone is a prohibited substance, which is a non-specified substance-Anabolic Androgenic Steroid. Prachi's sample was collected in Patiala on December 30, 2019.
19.Australia beat India to win ICC Women's T20 World Cup for record fifth time
Defending champions Australia have won the ICC Women's T20 World Cup for a record fifth time. Australia defeated India by 85 runs in the summit clash at Melbourn. Beth Mooney has been adjudged Player of the Tournament & Alyssa Healy has been adjudged the Player of the Match. The 2020 ICC Women's T20 World Cup was the seventh edition of this game and was held in Australia between 21 February and 8 March 2020.
20.Pooja Rani, Vikas Krishan become first Indian boxers to qualify for Tokyo Olympics
Asian champion Pooja Rani in the 75kg category and Vikas Krishan in 69kg category became the first set of Indian boxers to qualify for Tokyo Olympics 2020. Both boxers advanced to the semifinals of the continental qualifiers at Amman in Jordan. While fourth-seeded Rani notched up an easy 5-0 win over Thailand's Pornnipa Chutee while Krishan could win after a tough encounter defeating Japanese Sewonrets Okazawa. Rani secured her maiden Olympic spot while Krishan will be making his third successive appearance at the quadrennial showpiece. Rani will next face the reigning world and Asian champion Li Qian of China, who has the top billing in this category.
INTERNATIONAL
21.World Health Organization declares Covid-19 as a pandemic
World Health Organization (WHO) has characterised the new coronavirus outbreak as a pandemic. WHO chief Tedros Adhanom Ghebreyesus told reporters in Geneva that he is alarmed by the spread and severity of the outbreak, along with a lack of action taken to combat it. WHO chief said the number of cases and deaths are likely to rise in the coming days and weeks. UN chief Antonio Guterres has urged world governments to urgently scale up their response to the novel coronavirus if they are to stand a chance of stemming its spread. The declaration of a coronavirus outbreak as a pandemic is a call to action - for everyone, everywhere.
22.'Joy Bangla' to be national slogan of Bangladesh
The High Court of Bangladesh has ordered that 'Joy Bangla' will be the national slogan of Bangladesh. In an order passed, the two judge bench of High Court asked the authorities to take necessary steps so that all the people holding constitutional posts and state officials use 'Joy Bangla' after their speeches on national days and other appropriate occasions. The court also directed the authorities to ensure that teachers and students use the slogan after assembly. 'Joy Bangla' was the main slogan during the liberation war of Bangladesh fought against Pakistan in 1971. The first President of Bangladesh Sheikh Mujibur Rahman also used 'Joy Bangla' in his speeches and specially during his historic 7th March speech in 1971 declaring the goal of independence for Bangladesh.
23.Sri Lanka to host 5th BIMSTEC Summit in September
Sri Lanka will host the next Bay of Bengal Initiative for Multi-Sectoral Technical and Economic Cooperation (BIMSTEC) summit in September this year. Sri Lanka is the Chair of BIMSTEC from 2018 to 2020. Under the rationalizing of the sector, Sri Lanka will be the lead country for Science, Technology and Innovation. Bangladesh will lead Trade and Investment, Bhutan on Environment and Climate Change, Myanmar on Agriculture and Food Security, India on Security, Nepal on People-to-People Contact and Thailand on Connectivity. Sri Lanka will lead the science, technology and innovation sector in the BIMSTEC and a facility for technology transfer is planned to be opened in the future.
24.International Women's Day: 08 March
International Women's Day is celebrated on the 8th of March every year to help forge a gender equal world, celebrate women's achievements and increasing visibility. The theme this year is "I am Generation Equality: Realizing Women's Rights". Women world over are still not paid equally to that of their male counterparts, and are still not present in equal numbers in business or politics. Prime Minister Narendra Modi launched the Beti Bachao Beti Padhao initiative in 2015 to ensure survival, protection and empowerment of the girl child. The objectives of this initiative are to prevent of gender biased sex selective elimination, and to ensure survival and protection of the girl child. After the launch of the scheme, the sex ratio at birth has improved from 923 to 931.
NATI ONAL
25.Cabinet hikes dearness allowance for Central govt employees by 4 per cent
The Union Cabinet chaired by Prime Minister Narendra Modi approved a four per cent hike in dearness allowance (DA) for central government employees. The Cabinet approved an increase of four per cent DA to Central Government employees and Dearness Relief (DR) to pensioners with effect from January 1, 2020. This is over the existing rate of 17 percent of the Basic Pay/Pension.
26.Facebook launches 'Pragati' to boost women entrepreneurship in India
Facebook India called for applications for its CSR initiative, Facebook Pragati. The initiative will incubate and accelerate early-stage women-led non-profits that are working to drive women entrepreneurship and to spread awareness and adoption of technology among women in India. Facebook Pragati will award four grants of up to ₹50 lakh for each non-profit to scale their work. Non-profits that are less than three years old and have at least one woman founder can apply. The programme will work on building second-tier capacity within the non-profits, with a series of functional mentors across marketing, HR and technology. Apart from creating sustainability, this will also allow founders to spend time on strategic growth, resulting in scaling up faster.
27.India delivers 600 tonnes of rice to flood-hit Madagascar
Indian Ambassador to Madagascar Abhay Kumar has handed over 600 tonnes of rice on behalf of the Government of India to the Madagascar for quick relief to the flood victims. Indian Naval Ship (INS) Shardul arrived in Madagascar at Port Antsiranana on 10th of this month carrying rice for the people of Madagascar. The rice will be distributed to the people affected by cyclone Diane that hit Madagascar coast in January this year. Earlier, on 30th January, INS Airavat brought immediate relief material. India was the first country to respond during devastation caused by Cyclone.
28.India ranks better in Animal Protection Index 2020, but still needs improvements
India is one of the better-performing countries in the global Animal Protection Index 2020, created by international animal welfare charity, World Animal Protection. The Animal Protection Index (API) aims to showcase where countries are doing well, and where they fall short on animal welfare policy and legislation, so they can take steps to improve. The index ranks countries from A (being the highest score) to G (being the weakest score) according to their policy and legislation. India has attained a C ranking in the index, along with countries like New Zealand, Mexico, France, and Spain. Sweden, the United Kingdom, and Austria are rated with the highest scores.
29.GOKADDAL - World's first Digital Solutions Exchange Cloud launched in India
GOKADDAL, world's first Digital Solutions Exchange in the cloud has been launched in India. It is a one of its kind solutions aggregator, marketplace and cloud delivery platform. GOKADDAL is going to revolutionize the way digital solutions are sourced, delivered and managed. GOKADDAL Technologies is a Dubai based emerging technology company. For solution seekers, GOKADDAL provides features like solution search, compare, use EOI/Bidding process to select the right solution in the right budget.
30.Assam govt to construct 33 stadiums in state under Uttran scheme
The Assam government will construct 33 stadiums in the state under the 'Uttaran' scheme. The 300 crore rupees will be spent to build the stadiums across the state. 500 playgrounds are being developed in the state to encourage rural talents. Also, 50 thousand rupees will be given to one thousand players and 2500 clubs to get a grant of Rs. 75 thousand to promote sports in the state.
31.UP govt launches schemes for skill development & employment generation for youths
Uttar Pradesh government has launched three ambitious schemes for skill development and employment generation for youths in the state. Chief Minister of state Yogi Adityanath launched three schemes Kaushal Satrang, Yuva Hub and CM apprenticeship scheme. Kaushal Satrang will have seven components which will provide opportunities to the youth. Last month, the 'Yuva Hub' scheme was allocated Rs 1,200 crore in the state budget and it aims at providing employment to thousands of skilled youth by assisting in project concept and financial help for one year of operation. CM Yuva Hub will also facilitate setting up of 30,000 startups in the state while CM apprenticeship scheme will provide a stipend of Rs 2500 to the youth of the state.
32.Infosys, Qualcomm partner for smart cities solutions
Infosys announced that it has joined the Qualcomm Smart Cities Accelerator Program to offer end-to-end solutions for smart stadiums, smart venues and smart event management. This program is designed to connect cities, municipalities, government agencies, and enterprises with Qualcomm Technologies' ecosystem to help deliver greater efficiencies. These Smart Space solutions build upon Infosys' proprietary SCALE (Sustainable-Connected-Affordable-Livable-Experiential) framework for smart spaces. SCALE offers a rich set of features for building and resource management, physical assets management and occupants' safety and security.
33.India's first COVID-19 death confirmed in Karnataka
A 76-year-old man who died two days ago in Karnataka while being treated for suspected coronavirus has become India's first COVID-19 fatality with his samples taken earlier confirming the infection. The man, who recently returned from Saudi Arabia, had died on 10 March. Officials said the patient had severe co-morbidities such as history of hypertension, diabetes and asthma and appendicitis. The body is disinfected completely and disposed as per the Government of India guidelines. The person had gone to Saudi Arabia in January end and came back on February 29. On his return, he was down with fever and took treatment at a private hospital.
34.RS approves minor changes in bill to include tribal communities of Karnataka in ST category
Rajya Sabha approved some minor changes made by Lok Sabha in the Constitution (Scheduled Tribes) Order Amendment Bill, 2019. Tribal Affairs minister Arjun Munda moved the amendments made by Lok Sabha in the Constitution (Scheduled Tribes) Order (Amendment) Bill, 2019 for consideration. The motion was adopted with voice vote in the Upper House. The amendments are replacing the word ''seventieth'' to ''seventy-first'' and figure ''2019'' to ''2020'' at line one in the first page. The bill seeks to include Parivara and Talawara tribal communities of Karnataka in ST category to ensure they get the reservation and other benefits provided by the government.
35.On the occasion of 130th Foundation Day of National Archives of India an exhibition named "Jallianwala Bagh" inaugurated in New Delhi
On the occasion of 130th Foundation Day of National Archives of India (NAI) an exhibition on Jallianwala Bagh is organised at the premises of National Archives, New Delhi. This exhibition is an endeavour to commemorate the centenary of Jallianwala Bagh Massacre covering a period from (1915-50). The present exhibition is primarily presented with the help of original and digital copies of archival documents relating to the Jallianwala bagh Massacre available in National Archives of India. This is an earnest attempt to portray the relentless struggle of the Indian people against the British tyranny through our record holdings.
- National Archives of India Founded: 11 March 1891
- Headquarters: New Delhi
- Parent department: Ministry of Culture
36.India Post launches first free Digital Locker Service in West Bengal
For the first time in India, the Department of Posts is introducing a free digital parcel locker service in the city to enable customers to collect their consignment from specified post offices at their convenience. The facility will be available in two post offices in Kolkata - the Nabadiganta IT Post Office in Sector 5 of Salt Lake City and another in New Town. The facility, which is popular in European countries, will be limited to consignments received through registered post or speed post. This facility has been chosen for working people who cannot receive parcels because they have no one at home to receive consignments during office hours. A customer will be given a specific locker number as the address where India Post will drop the parcel. Consignments will be dropped into the digital parcel locker and an SMS will be issued along with an OTP number to the customer concerned.
37.Maharashtra govt approves implementation of "happy hour" for autorickshaws
Maharashtra government has approved the implementation of "happy hour" for autorickshaws as recommended by the Khatua panel. A government resolution states that fares will be slashed by 15 percent between 12 noon and 4 pm. The decision will however not be applicable to local taxis and app based taxis. The panel had said that the new concept will turn lean hours to happy hours, especially for housewives and senior citizens who normally don't have a fixed schedule for their outings. While citizens are pleased with the move, auto rickshaw unions have indicated that they will oppose the move.
38.'Wings India 2020' begins in Hyderabad
The three -day civil aviation business exhibition and air show, 'Wings India 2020' has begun in Hyderabad. The biennial event being organized by Ministry of Civil Aviation and Airports Authority of India along with the Federation of Indian Chambers of Commerce and Industry (FICCI) will continue at the Begumpet airport. On the first day, Business to Business and Business to Government meetings are taking place in which a number of aviation majors including Airbus, Boeing and others are taking place. The biennial event will have dazzling aerobatics twice a day by two teams - Sarang, the helicopter aerobatics team of Indian Air Force and Global Stars team of British pilots on fixed wing aircrafts.
39.Main national event for International Day of Yoga to be held at Leh
The main national event for the International Day of Yoga will be held at Leh, the capital of Ladakh this year. The event, which is held on the 21st of June every year, will be led by Prime Minister Narendra Modi. The event promises to be unique and different since such a large congregation for Yoga will be taking place in a high altitude location like Leh for the first time. The Prime Minister is expected to carry out yogasanas based on Common Yoga Protocol along with an anticipated gathering of 15 to 20 thousand people on the Yoga Day at Leh.
40.Government celebrating 'Poshan Pakhwada' from 8th to 22nd March across the Country
The second anniversary of the Poshan Abhiyan, 'Poshan Pakhwada' is being celebrated from 8th to 22nd March. The focus area of the two-week-long Poshan Pakhwada 2020 will be - Men for Nutrition - increasing male engagement in Poshan Abhiyan - to improve Nutritional Indicators. The Abhiyaan, Prime Minister Narendra Modi's overarching scheme for Holistic Nourishment was launched on this day in 2018. It aims at reducing malnutrition from the country in a phased manner, through the life cycle concept, by adopting a synergized and result-oriented approach.
41."Divya Kala Shakti-Witnessing the Abilities in Disabilities" in Chennai
The Governor of Tamil Nadu Shri Banwarilal Purohit witnessed the first ever regional event Divya Kala Shakti: Witnessing the abilities in disabilities a unique cultural event in Chennai. In this event around 1000 invitees including Persons with Disabilities, Parents of Persons with Differently Abled, teachers, care-givers and NGOs, etc are attending . This event brings together children and youth with Differently Abled from all the five Southern zone Viz. Andhra Pradesh, Karnataka, Kerala, Tamil Nadu, Telangana and Lakshadweep and Puducherry. About 98 children and youth with different disabilities like Visual Impairment, Hearing Impairment, Locomotor Disabilities, Autism Spectrum Disorder, Intellectual disabilities, Multiple Disabilities etc have practiced over a month to display their hidden talents . This cultural event provides a wider and unique platform to showcase the potential of Persons with Differently Abled in the field of performing art, music, dance, acrobatics etc.
42.HAL planning to set up bases in four countries to push exports
State-run Hindustan Aeronautics Ltd (HAL) is looking at setting up logistics bases in Malaysia, Vietnam, Indonesia and Sri Lanka. These bases will be set up as part of initiatives to woo the countries to buy India's light combat aircraft Tejas and military helicopters. HAL is now seriously focusing on boosting exports in sync with the government's priority and identified South East Asia, West Asia and North Africa to sell key platforms like Tejas, attack helicopter Rudra and advanced light helicopter Dhruv. Last month, Prime Minister Narendra Modi has set an ambitious defence export target of USD 5 billion dollars in the next five years and asked all the key military manufacturers to work hard to achieve the target.
43.Centre constitutes delimitation panel for J-K and 4 northeastern states
The union government started the process of redrawing the Lok Sabha and assembly constituencies in the Union Territory of Jammu and Kashmir and the northeastern states of Assam, Arunachal Pradesh, Manipur and Nagaland. In 2002, the last delimitation was conducted across India but these states were left out due to various reasons. A law ministry notification said that former Supreme Court judge Ranjana Prakash Desai has been appointed as the chairperson of the Delimitation Commission. Election commissioner Sushil Chandra and state election commissioners of J&K and the four states will be the ex officio members. The Commission will delimit the constituencies of Jammu and Kashmir in accordance with the provisions of the Jammu and Kashmir Reorganisation Act, and of Assam, Arunachal Pradesh, Manipur and Nagaland in accordance with the provisions of the Delimitation Act, 2002.
44.Andhra Pradesh CM launches 'NIGHA' app to ensure 'clean' poll
Andhra Pradesh Chief Minister Y S Jagan Mohan Reddy launched 'NIGHA' app. This app aims to ensure 'clean and healthy' elections and for curbing the use of money and alcohol in the ensuing Local Body Poll. The Panchayat Raj Department, in a bid to crack down on electoral malpractices, has set up the NIGHA app to empower common citizens to lodge complaints seamlessly. Anyone can download the NIGHA app on their smart phones. Photos and videos of the distribution of money and alcohol and any other activity that violates Model Code of Conduct (MCC) can be registered by this app. All the complaints registered by this app will automatically be routed to the Central Control room and the information will be shared with the concerned officials.
45.India remains second-largest arms importer in 2019
India retains its position as the second-largest arms importer in the world followed by Saudi Arabia, says a new report by Stockholm International Peace Research Institute. India neighbour Pakistan ranked 11th. The SIPRI report shows how Russia gradually lost the lucrative Indian arms market over the years, though the communist country remains a key supplier. Although India remains the main recipient of Russian arms in 2015-19, accounting for 25% of the total, Russian arms exports to India fell by 47 per cent between 2010-14 and 2015-19. The USA became the second-largest arms supplier to India in 2010-14. China, on the other hand, accounted for 51% of Pakistan's arms imports in 2010-14 and for 73% in 2015-19.
46.CISF 51st Raising Day: 10 March
The CISF Raising Day is celebrated on March 10th of every year. CISF was set up under an act of the Parliament of India in the year 1969. CISF comes directly under the Union Ministry of Home Affairs and not under the Ministry of Defense. Among its duties are guarding sensitive governmental buildings, the Delhi Metro, and providing airport security.
47.First time in India, anti-HIV drugs used to treat coronavirus
India has, for the first time, used the Lopinavir/ Ritonavir combination, usually a second line HIV medication, in the treatment of two Italian patients who tested positive for COVID-19 in Jaipur. ICMR (Indian Council of Medical Research) has taken approval for use of second line HIV drugs on COVID patients, but this Lopinavir/Ritonavir combination therapy has been approved for emergency use among COVID-19 patients with moderate degree of severity with laid down protocols. Till now, this combination therapy has been given to two Italian patients hospitalised in Jaipur.
48.Gujarat tops in domestic solar rooftop installations
Gujarat has topped the list in the installations of solar rooftop plants across the country with about 50,915 systems being fixed on domestic rooftops in the state. Maharashtra follows with 5,513 installations. Of 79,950 systems installed across the country, Gujarat has topped with 64 per cent or two-thirds of total domestic solar rooftop installations. The total capacity of the 50,915 systems installed on domestic rooftops in the State is 177.67 MW, whereas the total systems installed across the country have a combined capacity of 322 MW. The State government has adopted a solar rooftop scheme 'Surya Gujarat' to cover about eight lakh domestic electricity consumers under the scheme by 2022. The electricity generated through the domestic rooftops is being consumed by the households, while the excess units are purchased by the State discoms at the rate of ₹2.25 per unit.
49.Punjab government launches coronavirus application
To sensitise people about coronavirus, Punjab government has launched 'Cova Punjab' mobile application. The app has been developed by the department of government reforms and public grievances in consultation with the health and family welfare department to spread awareness by sharing various travelling and preventive care advisories. The application provides options to citizens to check symptoms as provided by the government from time to time and follow the advisory given thereafter. The app also suggests the nearest hospital and nodal officer of district where the citizen can reach in-case he is corona symptomatic.
50.Andhra Pradesh ranked 1st in country for overall implementation of Poshan Abhiyan
Government is implementing Poshan Abhiyan, earlier known as National Nutrition Mission, since 18th December, 2017 to address the problem of malnutrition in the country. The Abhiyan aims to reduce malnutrition in the country in a phased manner, through a life cycle approach, by adopting a synergized and result oriented approach. The goals of Poshan Abhiyan are to achieve improvement in Nutritional status of children from 0-6 years, adolescent girls, pregnant women and lactating mothers in a time bound manner. State of Andhra Pradesh ranked 1st in the country for overall implementation of Poshan Abhiyan as per the recent report shared by NITI Aayog.
51.India admitted as fifth observer to Indian Ocean Commission
India was admitted to the Indian Ocean Commission (IOC: Commission de l'Océan Indien, COI) as an observer country. The decision was taken at the meeting of the IOC Conference of ministers in Seychelles on making India the fifth observer. The other four observers China, Malta, European Union and International Organisation of La Francophonie (OIF). The member states are known to be erstwhile French colonies or partly British, partly French colonies. The move will also lend greater significance to India's SAGAR (Security and Growth for all in the Region) policy of the Modi administration. The IOC was created in 1982 at Port Louis, Mauritius, and later institutionalised in 1984. It has five member nations- Comoros, Madagascar, Mauritius, Reunion (an overseas region of France) and Seychelles.
52.Indian Coast Guards conducts SAREX-2020 in Goa
Final exercise of the National level Search and Rescue Exercise (SAREX-2020) was conducted by the Indian Coast Guard in the sea at Vasco, South Goa district. The exercise was carried out and rehearsals for SAREX were conducted on March 4. It was observed by observers from 19 countries. ICG conducts this exercise biennially under the aegis of National Maritime Search and Rescue Board (NMSARB) since 2003.
53.MSDE launches Mahatma Gandhi National Fellowship programme in Bengaluru
The Union Minister for Skill Development and Entrepreneurship Dr. Mahendra Nath Pandey launched the Mahatma Gandhi National Fellowship programme in the Indian Institute of Management in Bengaluru. The Fellowship is launched as part of the SANKALP programme of the ministry to provide skilled manpower for District Skill Committees to prepare the District Skill Development plan. Under the pilot project, IIMB will train 75 graduates for two years in preparing the District skill plan considering the skill gaps, market utilities, government schemes and institutions available in the district. Graduates from 75 districts in Uttar Pradesh, Gujarat, Rajasthan, Uttarakhand, Karnataka and Meghalaya are chosen for the training.
54.Govt to make sanitary napkin disposal bags mandatory from January 2021
Union Environment Minister Prakash Javadekar has said that Sanitary napkin makers will be asked to supply a biodegradable bag with each napkin from January 2021. Mr. Javadekar interacted with the members of the women garbage collectors organization in Pune. He said that the possibility of getting infected because of handling used Sanitary Napkins thrown in the garbage was brought to notice by many of the women garbage collectors. That's why the Environment Ministry has taken the decision to ask Makers of Sanitary Napkins to provide biodegradable bags so that Napkins can be wrapped in these bags before being thrown in the garbage. Mr. Javadekar announced that the sanitation norms for Corporations and municipalities will now be applied to villages with a population of more than three thousand.
55.Ranchi University launches its own Community Radio Station
Ranchi University will launch its own Community Radio Station - RADIO KHANCHI 90.4 FM Aap Sabka Radio on International Women's Day. This Radio Station is dedicated to all Women who have always remained the driving force behind every man. Radio Khanchi under Ranchi University remains to be the first-ever University in the Eastern Zone to be gifted with a Community Radio Station by the Ministry of Information & Broadcasting and sponsored by Information and Public Relations Department, Government of Jharkhand. The radio would provide help to university students which is spread over a campus of more than 15 kms. Students will be able to receive information about academic, cultural, examination, important datelines and placement related activities and programs.
56.India observed Jan Auashadhi Diwas on 7th March
Jan aushadhi Diwas was celebrated on 7th March 2020. Prime minister Shri Narendra Modi interacted with owners of selected Jan aushadhi Kendras and beneficiaries of the Pradhanmantri Bhartiya Jana Aushadhi Pariyojna-PMBJP. The Jan aushadhi Divas aims to provide further impetus and create awareness about the use of generic medicines. The day also highlights the initiative undertaken by the Government in the direction of making quality healthcare for all, like Ayushman Bharat, PMBJY, etc. The Pradhan Mantri Jan Aushadhi Pariyojna was launched by the Prime Minister with an objective of making high-quality medicines available to all at an affordable prices, especially to the poor and underprivileged, through exclusive outlets of Jan Aushadhi Medical Stores.
57.Annual festival of St Antony's Shrine in Katchatheevu Island begins
The annual festival of St Antony's Shrine in Katchatheevu Island, Sri Lanka begins. More than 3,000 devotees from India are being transported in country boats. It is notable that the citizens of India are not required to possess an Indian passport or Sri Lankan visa for visiting Kachchatheevu, according to an agreement between the two governments. St Antony is worshiped as the patron saint of seafarers. The shrine is the only structure on the island and was built in the early years of the last century.
Business
58.IIT Mandi gets Rs 7.25 crore for Technology Innovation Hub
Under its National Mission on Interdisciplinary Cyber-Physical Systems (NM-ICPS), the Department of Science and Technology (DST) has sanctioned Rs 7.25 crore to IIT Mandi to establish a Technology Innovation Hub (TIH) at the Institute. The major focus of the TIH in IIT Mandi will be on human-computer interaction (HCI) research, where projects will focus on design and development of computer technology (interfaces) and the study of interaction between humans (users) and computers. Also, the TIH will focus on human resource and skill development, entrepreneurship and collaboration with other leading institutions. HCI is focused on the ways in which humans interact with computers and design technologies that let humans interact with computers in novel ways. As a field of research, HCI is situated at the intersection of computer science, behavioural sciences, design, and media studies among others.
59.State Bank of India to buy shares worth 7,250 crore rupees of cash-strapped Yes Bank
The State Bank of India said that it will buy shares worth 7,250 crore rupees of the cash-strapped Yes Bank in accordance with the draft reconstruction scheme envisaged by the Reserve Bank of India. SBI said that its board has permitted the purchase of the private lender's shares at a price of 10 rupees per share subject to all regulatory approvals. SBI's shareholding in Yes Bank will remain within 49 percent of the paid-up capital. According to RBI's reconstruction scheme, the strategic investor was not only supposed to pick up 49 percent stake but assure that the holding will not fall below 26 percent for a minimum period of three years from the date of capital infusion.
60.AdGlobal360 acquired by Japanese company Hakuhodo
Hakuhodo Inc, Japan's second largest advertising company has acquired AdGlobal360 for an undisclosed sum. Adglobal360 was ranked as the fastest growing MarTech Company in 2019 by Deloitte. AdGlobal360 is Hakuhodo's first acquisition in India as it seeks to enhance its technology and digital footprint. AdGlobal360 is headquartered in Gurgaon with employee strength of over 460. The company offers end to end digital solutions to a plethora of brands across industries. Founded in 1895, Hakuhodo Inc. is an integrated advertising and communication agency headquartered in Japan.
61.Monthly balance maintenance waived off on 44.51 crore SBI savings bank accounts
State Bank of India (SBI) announced that it has decided to waive maintenance of Average Monthly Balance (AMB) for all savings accounts. The charges on maintaining AMB have been waived off on all 44.51 crore SBI savings bank accounts. Currently, SBI Savings Bank customers need to maintain AMB of Rs 3000, Rs 2000 and Rs 1000 in Metro, Semi-Urban and Rural areas respectively. The bank used to levy a penalty of Rs 5 to Rs 15 + taxes on non-maintenance of AMB. The bank has also waived off SMS charges and has also rationalised interest rate on savings bank accounts to a flat 3 per cent per annum for all buckets.
62.Byju Raveendran, Zomato's Gaurav Gupta on WEF's Young Global Leaders list
Byju Classes' founder Byju Raveendran and Zomato's co-founder Gaurav Gupta are among the five Indians named by the World Economic Forum (WEF) in its new list of 115 Young Global Leaders. Announcing the list, Geneva-based WEF said these 'change-makers' from as many as 52 countries are working in areas ranging from revamping of health systems to investigating corruption while using their power of the under 40s to change the world. The other three Indians on the list are Tara Singh Vachani (CEO of Antara Senior Living), Vinati Mutreja (Managing Director and CEO, Vinati Organics Limited), and Swapan Mehra (CEO, Iora Ecological Solutions). Raveendran, who launched Byju's as a learning app in 2015, calls himself a teacher by choice and an entrepreneur by chance. Gupta's Zomato has been a pioneering food technology start-up, which he launched as a table reservation business and then scaled it up across India, the UAE and Australia.
63.SBI cuts fixed deposit rates, MCLRs in 2nd reduction in a month
SBI Country's largest lender State Bank of India (SBI) has announced a reduction in its MCLR or marginal cost of funding-based lending rates by 10-15 basis points across tenors, and a cut in its fixed deposit interest rates. Making it a second reduction in a month and the tenth cut in the current fiscal year, the public sector bank has reduced retail term deposits (less than Rs 2 crore) by 10 to 50 basis points for a few tenors. The bank said the new rates for home loans and fixed deposits will take effect from March 10. The one-year MCLR comes down to 7.75 per cent from 7.85 per cent with effect from March 10, 2020. Consequently, EMIs on eligible home loan accounts (linked to MCLR) will come down by around 7 rupees per 1 lakh on a 30-year loan.
64.Mukesh Ambani loses Asia wealth crown to Jack Ma
Indian energy tycoon Mukesh Ambani is no longer Asia's richest man, relinquishing the title to Jack Ma after oil prices collapsed along with global stocks. The novel coronavirus recession warning, erased $5.8 billion from Ambani's net worth on and pushed him to No. 2 on the list of Asia's richest people. Ma, the Alibaba Group Holding Ltd. founder who relinquished the No. 1 ranking in mid-2018, is back on top with a $44.5 billion fortune, about $2.6 billion more than Ambani. Oil plunged the most in 29 years as Saudi Arabia and Russia vowed to pump more in a struggle for market share. The slump comes just as the coronavirus is spurring the first decline in demand in more than a decade.
65.FDI inflows recorded highest ever for fiscal year 2018-19
The total Foreign Direct Investment (FDI) inflow was over 318 billion US dollars between 2014 and September 2019 representing nearly 50 percent of the cumulative FDI in India since April 2000. In 2018-19, the FDI inflow stood at a record 62 billion US dollars, highest ever recorded for a fiscal year. This information was given in a written reply to a question in the Lok Sabha by Commerce and Industry Minister Piyush Goyal. The initiative was launched in 2014 for promoting India as an important investment destination and a global hub for manufacturing, design and innovation.
66.Moody's cuts G-20 growth outlook by 0.3 percentage points to 2.1%
Moody's Investors Service said G-20 countries are expected to grow by 2.1 per cent in 2020. It has lowered its previous forecast by 0.3 percentage as the global spread of the coronavirus is resulting in simultaneous supply and demand shocks. The G-20 grouping includes advanced economies such as the US, Euro area, Japan, Germany and the UK, and emerging economies such as China, India, Brazil, Russia and Mexico. Moody's has lowered its 2020 forecast for China's growth to 4.8 per cent from its previous estimate of 5.2 per cent.
67.Paytm, Hyderabad Metro tie up for QR-based tickets
Hyderabad Metro Rail Ltd has launched Paytm's QR-code-based metro ticketing system. The new service will enable commuters to travel seamlessly and avoid queues to buy tokens at the metro stations. They can now simply purchase a QR ticket on their Paytm app, which can be displayed at the Automatic Fare Collection (AFC) gates to proceed for the journey. The feature will help over 14 lakh smartcard holders using the metro service. The company plans to extend the service to metro-feeder buses to ensure last-mile connectivity in the city.
68.Government invites bids for sale of its entire 52.98% stake in Bharat Petroleum Corporation Ltd
The Union Government has invited bids for the sale of its entire 52.98 per cent stake in the Bharat Petroleum Corporation Limited. Expressions of interest for the strategic sale of BPCL were invited by 2nd of May. The bid document issued stated that the Government of India is proposing strategic disinvestment of its entire shareholding in BPCL comprising 114.91 crore equity shares, which constitutes 52.98 percent of BPCL's equity share capital, along with transfer of management control, to a strategic buyer (except BPCL's equity shareholding of 61.65 per cent in Numaligarh Refinery Limited). The government has appointed Deloitte Touche Tohmatsu India LLP as its Transaction Adviser to advise on and manage the strategic disinvestment process.