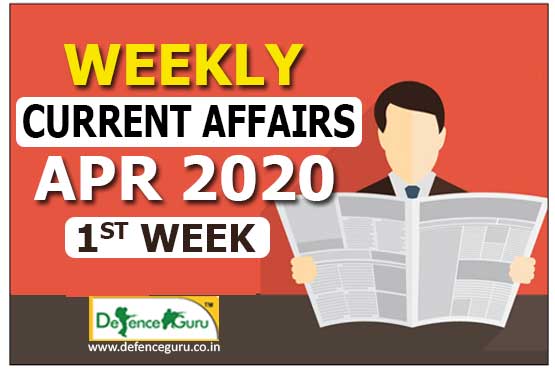 APPOINTMENTS
1.Kobe Bryant
Kobe Bryant will be posthumously inducted into the Naismith Memorial Basketball Hall of Fame. The five-time NBA champion died, aged 41, in a helicopter crash in January alongside his 13-year-old daughter Gianna and seven others. He was the NBA Most Valuable Player in 2008, was Finals MVP twice and earned 18 All-Star selections. He was in the United States team that won Olympic gold in 2008 and 2012. Tim Duncan, a five-time NBA champion with the San Antonio Spurs, and Kevin Garnett, who helped the Boston Celtics win the championship in 2008, were also inducted into the Hall of Fame. The Hall of Fame is named after Dr James Naismith, the Canadian physician who invented basketball.
2.Justice Rajnesh Oswal
Justice Rajnesh Oswal was sworn in as a permanent Judge of the common High Court of Jammu & Kashmir and Ladakh. He was administered the oath of office by Chief Justice Jammu and Kashmir High Court, Justice Gita Mittal in a simple but impressive ceremony in Jammu. He is the first Judge of the High Court to take oath under the Indian Constitution. All previous Judges of the High Court had taken oath under the constitution of Jammu and Kashmir, which ceased to have effect from August 5, 2019. With the appointment of Justice Oswal, the strength of Justices of J&K High Court increased from eight to nine.
3.Pravin Jadhav
Founder MD and CEO of Paytm Money Pravin Jadhav has resigned from his post due to growing differences with the company board. Jadhav, who built Paytm's wealth management arm into India's leading mutual fund platform, reportedly quit over issues related to employee stock options (ESOPs) and remuneration. Paytm Money is part of Paytm parent One97 Communications' growing consumer ecosystem, alongside Paytm, Paytm Mall and Paytm Payments Bank.
DEATHS
4.Mahmoud Jibril
Mahmoud Jibril, the former leader of the opposition Libyan government during the civil war that toppled Muammar Gaddafi after 40 years of rule, has died in Cairo after being hospitalised with the coronavirus. The 67-year-old had been quarantined at a hospital in the city since late last month. He was an economic advisor to the Gaddafi government in its final years, before joining the revolution in 2011. Jibril had been interim prime minister for about seven months in 2011 and resigned after Gaddafi was captured and killed in the city of Sirte.
5.Jock Edwards
Big-hitting wicketkeeper-batsman Jock Edwards, who represented New Zealand in six Tests and eight ODIs, has passed away. He was also a member of the Nelson side that held on to the Hawke Cup for 14 matches between February 1979 and February 1983. In his international career, Jock scored 377 runs in Tests and 138 runs in ODIs which he played against Australia, England and India.
6.Bill Withers
American singer and songwriter Bill Withers, whose songs from the 1970s have provided immeasurable inspiration in the decades, die at the age of 81. Withers earned international acclaim for songs like "Lean on Me" and "Ain't No Sunshine", both are on Rolling Stone's list of the 500 Greatest Songs of All Time. The three-time Grammy Award-winning artist enjoyed an active music career that lasted from 1970 to 1985.
7.Princess Maria Teresa
Spanish Princess Maria Teresa of Bourbon-Parma has become the first royal to pass away due to Covid-19 complications. The 86-year-old was a cousin of Spain's King Felipe VI. Princess Teresa's death comes weeks after King Felipe VI of Spain tested negative for the virus. She was known for her outspoken views and activist work, which led to her nickname the "Red Princess." Meanwhile, Prince Charles became the first British royal to be tested positive for the coronavirus, earlier this week.
SPORTS
8.Stephen O'Keefe
Former Australia Test spinner Stephen O'Keefe has retired from first class cricket after being omitted from New South Wales' list of contracted players for the next domestic season. The 35-year-old left-armer took 35 wickets in nine tests - including 12 in a match against India at Pune in 2017. O'Keefe took 16 wickets at 22.25 as New South Wales won the Sheffield Shield four-day title last season, the most by any spinner in the competition.
9.Zhang Guowei
China's world silver-medallist high jumper Zhang Guowei, renowned for his flamboyant twerking celebrations, has announced his retirement aged 28. Zhang won silver at the Beijing 2015 World Championships and also competed at the London 2012 and Rio 2016 Olympics. However, his form and fitness tailed off after his 2015 triumph and his season's best performance of 2.28m, set in Italy's Siena in February, was some way short of the Tokyo 2020 Olympics qualifying standard of 2.33m.
10.2021 World Games in Birmingham, Alabama postponed to 2022
The 2021 World Games have been pushed back by a year to avoid clashing with the Tokyo Olympics which were rescheduled due to the coronavirus pandemic. The World Games, which are held every four years and feature 32 sports that are not part of the Olympic program, were scheduled to take place in Birmingham, Alabama, from 15–25 July next year but have now been postponed to 7-17 July, 2022. The international event was set to host 3,600 athletes from over 100 countries to take part in a variety of sports such as martial arts, bowling, squash, billiards and even wheelchair rugby.
11.FIFA Under-17 Women's World Cup, scheduled in November postponed
The FIFA Under-17 Women's World Cup, which was scheduled to be played in India between November 2nd and 21st, has been postponed due to the Coronavirus pandemic. The new dates for the tournament will be identified later. The working group also postponed FIFA Under-20 Women's World Cup which was scheduled between August and September in Panama and Costa Rica. The Under-17 Women's World Cup was scheduled to be played in India across five host cities - Navi Mumbai, Guwahati, Ahmedabad, Kolkata and Bhubaneswar.
12.Official mascots of 19th Asian Games unveiled in Hangzhou, China
The official mascots of the 19th Asian Games were unveiled at a digital launch ceremony in Hangzhou, China. The three robots, which are going to be the mascots for the 2022 Hangzhou Asian Games are collectively known as the smart triplets. The Mascots - Congcong, Lianlian and Chenchen, which reflect the internet prowess of Hangzhou city and Zhejiang province, were unveiled at a digital ceremony in the wake of the COVID-19. The Olympic Council of Asia's 19th Asian Games will be held in Hangzhou from September 10 to 25, 2022.
13.Wimbledon Tennis tournament canceled for the first time since World War-II
Wimbledon, the oldest Grand Slam tennis tournament, has been cancelled for the first time since World War-II because of the Coronavirus pandemic.Tournament organizer, All England Club (AELTC) after an emergency meeting announced that the Championships 2020 will be cancelled due to public health concerns linked to the Novel Coronavirus epidemic. The tournament was due to be played between 29 June and 12 July. The entire grass-court season has been abandoned, and there will be no professional tennis anywhere in the world until at least 13 July.
14.China to host Asian Youth Games in 2021
Epicentre of the COVID-19 pandemic before it gripped Europe and the USA, China will host the third edition of the Asian Youth Games in Shantou in November next year. The Chinese city of Wuhan was the epicentre of the pandemic that is still sweeping across the world with Western Europe and USA being the worst hit currently. The pandemic has led to the postponement of the Tokyo Olympics to 2021 and brought sports events to a halt. The OCA has decided to hold the Asian Youth Games from November 20 to 28.
INTERNATIONAL
15.World Health Day: 07 April
The World Health Day is a global health awareness day celebrated every year on 7 April. The day is observed to raise global awareness on specific themes related to health in order to highlight an area of importance for the WHO. Now at a time when the whole world is facing a health crisis as we fight the coronavirus pandemic, healthcare professionals are the frontline soldiers in this war and the World Health Day 2020 carries more importance than ever.
2020 Theme: Support Nurses And Midwives.
16.International Day of Reflection on the 1994 Rwandan genocide: 07 April
April 7, 2004 was recognized as an international observance the International Day of Reflection on the 1994 Rwandan genocide by the United Nations. It was established to remember members of the Tutsi community, an African ethnic group, who were targeted at the end of the 20th century. In 1994, 800,000 Tutsis were killed in Rwanda in the space of just 100 days. The speed of the killings (approximately 8,000 per day) confirms that the atrocities were planned.
17.International Day of Sport for Development and Peace:06 April
The International Day of Sport for Development and Peace (IDSDP) is an annual observed every year on 06 April. The day observes the power of sport to drive social change, community development and to foster peace and understanding. The day. created by the United Nations General Assembly on 23 August 2013, supported by the International Olympic Committee since 6 April 2014. This date commemorates the inauguration, in 1896, of the first Olympic games of the modern era, in Athens, (Greece).
18.South Sudan announces its 1st case of COVID-19
South Sudan has announced its first case of COVID-19, making it the 51st of Africa's 54 countries to report the disease. A UN worker who arrived in the country from the Netherlands on February 28 is ill with the disease. The patient, a 29-year-old woman, first showed signs of the disease on April 2 and is recovering.
About South Sudan:-
Capital: Juba
Currency: South Sudanese pound
President: Salva Kiir Mayardit
19.Beijing ramps up public transport service amid tomb-sweeping festival
Beijing has ramped up subway and bus services to meet the needs of the people who commute to various places to pay tribute to the deceased as per the tomb-sweeping traditions. Tomb-sweeping Day, also known as Qingming Festival, falls on Saturday (April 4). During the period leading to and after the day, people pay tribute to the deceased and worship their ancestors by visiting tombs and making offerings. Beijing has strengthened service for 101 regular bus lines surrounding 18 public cemeteries.
20.28 ferry passengers get swept overboard in a powerful storm off Solomon Islands
At least 28 ferry passengers were swept overboard in a powerful storm off the Solomon Islands. The passengers were heading from the capital Honiara to West Are'are, more than 120 kilometres away, under a government programme to evacuate people to their home villages during the global Coronavirus epidemic. The island nation, with a population of just over 600,000, is one of a dwindling number of countries where there have been no reported Coronavirus cases so far.
About Solomon Islands:-
Capital of Solomon Islands: Honiara
Currency: Solomon Islands dollar
Continent: Oceania
21.International Mine Awareness Day: 04 April
International Day for Mine Awareness and Assistance in Mine Action is observed on April 4 each year. This day aims to raise awareness about landmines and progress toward their eradication. Mine Awareness Day aims to raise awareness about the dangers of landmines.
22.Global Coronavirus Cases surpass One Million
As of 03 April 2020, Global coronavirus cases have surpassed one million figures. According to the World Health Organization, over ten lakh cases have been recorded across 188 countries, including 51,718 deaths. Of these fatalities, nearly three-quarters of the deaths are in Europe. A total of 37,709 deaths have been recorded in Europe, with Italy registering 13,915, followed by Spain with ten thousand deaths, France with 5,387 and the United States with 5,316. The United States and Canada have 235,900 cases and 5,427 deaths and Asia has 112,061 cases with 3,998 deaths.
23.Saudi Arabia imposes 24 hour curfew in holy cities of Makkah and Madina until further notice
Saudi Arabia has announced imposing of 24 hour curfew in the holy cities of Makkah and Madina until further notice. The decision was taken to supplement the Kingdom's efforts to confront Coronavirus pandemic and in the interest of public health. The Royal order also prohibited the practice of any commercial activities within the residential neighborhoods of the cities of Makkah and Madinah, except for pharmacies and food supply stores, gas stations and banking services.
24.World Autism Awareness Day: 02 April
World Autism Awareness Day is observed by the Member States of the United Nations on April 2 to raise public awareness of autism. Several organisations across the world contribute to the diagnosis and treatment of people with Autism Spectrum Disorder (ASD). Autism is a developmental disorder and people with ASD are characterised by difficulties with social interaction and by restricted and repetitive behaviour. The problem is associated with a combination of environmental and genetic factors.
World Autism Awareness Day 2020 theme: "The Transition to Adulthood."
25.United Nation's COP 26 climate change summit postponed till next year
The United Nation's COP 26 climate change summit due to take place in the Scottish city of Glasgow in November has been postponed due to the coronavirus pandemic. British government said that dates for a rescheduled conference in 2021 would be announced later. Some 30,000 people, including 200 world leaders, had been due to attend the 10-day conference for crucial talks to halt rising global temperatures. A UN panel in 2018 concluded that avoiding global climate chaos needed a major shift in society and the world economy.
26.International Transgender Day of Visibility: 31 March
International Trans Day of Visibility is observed annually on March 31. The day celebrates transgender and non-binary people around the globe and acknowledge the courage it takes to live openly and authentically. The day is also use the day to raise awareness around discrimination and violence that trans people still face.
NATI ONAL
27.Tamil Nadu finishes on top in micro-irrigation coverage
At a time when every segment of society is reeling under the impact of COVID-19, farmers have brought some cheer to Tamil Nadu. In the just-concluded financial year 2019-20, the State finished on top at the all-India level for micro-irrigation coverage. This has been achieved as part of implementation of the Pradhan Mantri Krishi Sinchayee Yojana (PMKSY), a programme aimed at promoting the "more crop per drop" concept by focussing on water-saving technologies.
28.NHAI achieves highest ever construction of National Highways in FY 2019-20
National Highway Authority of India, NHAI has achieved the highest ever construction of National Highways in financial year 2019-20. It has accomplished construction of 3979 kilometre of national highways and this is the highest ever highway construction achieved in a financial year by NHAI. The authority said, in 2018-19, NHAI had constructed 3380 Kilometre.
About National Highway Authority of India:-
NHAI Headquarters: New Delhi
Founded: 1988
Chairman: Sukhbir Singh Sandhu
29.Indian Railways develops low-cost ventilator 'Jeevan'
The Indian Railways has developed a low-cost ventilator, 'Jeevan', at its Kapurthala Rail Coach Factory. This device could save thousands of lives at a time the country is grappling with a shortage of the medical equipment in its fight against coronavirus. The prototype is now awaiting ICMR clearance to go into production. It will cost around Rs 10,000 without the compressor. A ventilator is a device used to pump air and oxygen into the lungs, and it can be critical for a patient with severe COVID-19 infection which can lead to lung failure. India might need anywhere between 110,000-220,000 ventilators by May 15 in the worst-case scenario. The number of ventilators today available in the country is a maximum of 57,000 and come with a cost of Rs 5-Rs 15 lakh.
30.Arvind Kejriwal unveils '5T' plan for Delhi to fight COVID-19
Delhi Chief Minister Arvind Kejriwal unveiled a five-point plan to tackle the coronavirus outbreak after speaking to experts and doctors. The "5Ts"includes testing, tracing, treatment, teamwork and tracking and monitoring of the virus. Taking from South Korea's strategy, Kejriwal said that the government would conduct at least one lakh random "rapid tests" in hotspots across the city. Secondly, the government will continue tracing contacts of those who have tested positive for coronavirus. Third, would be regarding the treatment of patients who have contracted the disease. Kejriwal said it was important for the city to come together to fight COVID-19. Teamwork, he said, was important. Last, Kejriwal took it upon himself to ensure all parts of the plan were conducted efficiently.
31.IWF bans Thailand, Malaysia from weightlifting at Tokyo Olympics
The Independent Member Federation Sanctions Panel (IMFSP) of the International Weightlifting Federation (IWF) has imposed disciplinary sanctions on Thailand and Malaysia and banned both the countries from participating in weightlifting events at the Tokyo Olympics. The IMFPS also suspended the Thai Amateur Weightlifting Association (TAWA) for three years, while the Malaysian Weightlifting Federation (MWF) has been given a one-year ban. The Thailand federation had already withdrawn from the Tokyo Olympics voluntarily after nine of its weightlifters were caught for doping violations at the 2018 World Championships.
The Tokyo Olympics 2020 will now commence from July 23 to August 8 next year while the Paralympics Games will be held from August 24 to September 5, 2021. The Tokyo Olympic Games were originally slated to be held from July 24 to August 9, while the Paralympic Games were scheduled to be held from August 25 to September 6.
32.NASA unveils plan to setup 'Artemis', the first human base camp on Moon's south pole by 2024
NASA is working on the Artemis program that aims to land humans on the moon by 2024. The space agency has put forward a plan showing what a US lunar presence may look like after the milestone. NASA submitted a 13-page report to the National Space Council on 2 April. NASA unveils plan to setup Artemis, the first human base camp on Moon's south pole by 2024
The report titled NASA's Plan for Sustained Lunar Exploration and Development offers a summary of how the space agency will accomplish the 2024 moon landing mission. The initial plan is to move to one to two-month stays to learn more about the moon and the universe.
33.FCI sets new record in single day transportation of food grains
Food Corporation of India (FCI) has set a new record in single day movement by moving 70 rakes carrying one lakh 93 thousand Metric Tonnes food grains continuously for two days. FCI is ensuring that enough food grain stocks are made available in every part of the country during countrywide lockdown. During the 12 days since the start of lockdown on 25th of last month, FCI has done an average movement of one lakh 41 thousand tonnes of food grain per day as against the pre-lockdown daily average of about 80 thousand tonnes. Punjab accounted for about 46 per cent of total food grain movement followed by Haryana, Telangana and Chhattisgarh.
About Food Corporation of India (FCI):-
Food Corporation of India Headquarters :New Delhi
Founded: 1965
Chairman & Managing Director: D. V. Prasad
34.Mahavir Jayanti, the birth anniversary of 24th and last Jain Tirthankar Bhagwan Mahavir is being celebrated across the country
People belonging to the Jain community celebrate Mahavir Jayanti to commemorate the birth anniversary of Jain spiritual leader Mahavir, who was the 24th Tirthankara of Jainism. Mahavir Jayanti 2020 marks the 2,618th birth anniversary of the teacher. This year the auspicious occasion will be observed amid a global health crisis triggered by the coronavirus outbreak.
Points to Remember
First tirthankara of Jainism: Rishabhanatha; Symbol: Bull
Last tirthankara of Jainism: Mahavira; Symbol: Lion
35.IAS, IPS officers' associations form 'Caruna', an initiative to fight Coronavirus
Associations representing officers of Central Civil Services, including the Indian Administrative Service (IAS) and the Indian Police Service (IPS), have formed an initiative called 'Caruna' to support and supplement the government's efforts in fighting coronavirus. The acronym 'Caruna' stands for Civil Services Associations Reach to Support in Natural Disasters and represents a collaborative platform. In this initiative civil servants, industry leaders, NGO professionals and IT professionals among others have come together to contribute their time and abilities.
36.IIT-Roorkee, AIIMS-Rishikesh develop low-cost portable ventilator 'Prana Vayu'
The Indian Institute of Technology (IIT)-Roorkee, in collaboration with All India Institute of Medical Science (AIIMS), Rishikesh, has developed a low-cost ventilator. A presentation was made before 450 industry representatives for early mass production. The ventilator, Prana Vayu, will cost ₹25,000 per unit, much less than the products available in the market. Prana Vayu was presented to more than 450 industry representatives in a webinar organized by Confederation of Indian Industries (CII) for its mass production
37.National Maritime Day: 05 April
April 5 is celebrated as the National Maritime Day in India every year. It was on this day 99 years ago in 1919 when the country's navigation history set sail with SS Loyalty, the first ship of the Scindia Steam Navigation Company Ltd started for the United Kingdom from Mumbai. It marked a red letter day in the maritime history of India, a country known for its seafaring abilities since ancient days. The day has been observed since 1964.
National Maritime Day 2020 theme: "Sustainable shipping for a sustainable planet"
38.DRDO Laboratory designs full body disinfection chamber
Vehicle Research Development Establishment, VRDE Ahmednagar which is a DRDO Laboratory has designed a full body disinfection chamber called as PSE. This is a portable system equipped with a sanitiser and soap dispenser. The decontamination starts using a foot pedal at the entry. On entering the chamber, an electrically operated pump creates a disinfectant mist of hypo sodium chloride for disinfecting. The mist spray is calibrated for an operation of 25 seconds and stops automatically indicating completion of operation. Approximately 650 personnel can pass through the chamber for disinfection until the refill is required.
39.Maharashtra govt to provide online training to about 1.25 lakh AYUSH doctors
In order to provide necessary trained manpower to prevent Coronavirus spread, Maharashtra government will provide online training to about 1.25 lakh AYUSH doctors in the state throughout the week. Necessary equipments, including about 1.5 thousand ventilators and 2.5 lakh N95 masks are available so far. Health teams are conducting tracing work along with surveys through cluster containment activities.
40.Mizoram government launches 'mCOVID-19' App for all COVID-19 related information
Mizoram government has launched 'mCOVID-19' mobile application to provide its users all necessary and correct information in the fight against COVID-19. The app will give a big help to the State Level Task Force, Departments of Health & Family Welfare, Disaster, Management & Rehabilitation and also the general public to contain the spread of the coronavirus. The initiative was taken by the ICT Department engineers, who have developed the 'mCOVID-19 mobile app without asking for any funds from the government.
41.PM pays tribute to Babu Jagjivan Ram on his birth anniversary
Prime Minister Narendra Modi paid tributes to freedom fighter Babu Jagjivan Ram on his birth anniversary. Babu Jagjivan Ram struggled for the rights of the poor, the underprivileged and the victims. Jagjivan Ram, born in 1908, passed away on July 6, 1986. He was known popularly as Babuji, and politician from Bihar. His daughter and Congress leader Meira Kumar was the 15th Speaker of Lok Sabha from 2009 to 2014.
42.Odisha launches "Mo Prativa" cultural competition to engage children during lockdown
The Odisha government in collaboration with the Unicef has launched "Mo Prativa" online cultural competition among children to keep them engaged at home during the lockdown period. Children can participate in competitions of painting, writing of slogans, short stories and poems and poster making, winning entries will get certificates. The "Mo Prativa" (My talent) programme is for children in the age group of 5 to 18 years. The entries are being invited on two themes: Being at home during lockdown" and "My responsibility as a young citizen during COVID-19".
43.NHA inks pact with Uber for transportation service for public healthcare workers
The National Health Authority (NHA) has inked a pact with ride hailing app Uber to provide transport services for frontline healthcare workers involved in treatment of COVID-19 patients. Uber will initially facilitate the provision of 150 cars free of cost to support medical facilities in certain cities- New Delhi, Noida, Ghaziabad, Kanpur, Lucknow, Prayagraj and Patna through its UberMedic service. The development comes in the backdrop of a 21-day nationwide lockdown that had also led to restrictions on all forms of public and private transportation, limiting movement options for healthcare workers in particular cities. Every UberMedic car will be disinfected after every ride to ensure adequate safety and hygiene.
44.UNGA adopts resolution calling for global solidarity in fight against COVID-19
The United Nations General Assembly has unanimously adopted a resolution on COVID-19, calling for intensified international cooperation to defeat the pandemic. Co-sponsored by 188 nations including India, the resolution titled 'Global solidarity' to fight the coronavirus disease 2019 (COVID-19) is the first such document on the global pandemic to be adopted by the world organization. The resolution called for intensified international cooperation in exchanging information, scientific knowledge and best practices and applying guidelines recommended by the World Health Organization.
45.ICMR recommends antibody test for speedy detection of COVID-19 cases
To ensure speedy detection of coronavirus cases, those residing in Covid-19 hotspots or areas which have reported large numbers of cases may have to undergo a rapid antibody blood test for the viral infection. The Indian Council of Medical Research (ICMR) in its interim advisory has recommended the use of the rapid antibody test in the country's coronavirus hotspots. The Health Ministry has identified 20 existing and 22 potential COVID-19 hotspots across the country. The results of the antibody tests, similar to other blood tests, are available in 15-30 minutes.
46.Govt orders about 10 crore hydroxychloroquine tablets for healthcare workers
In the wake of the Coronavirus outbreak, the Union Health Ministry has placed an order of about 10 crore hydroxychloroquine tablets from various pharmaceutical companies for health care workers. The Indian Council of Medical Research (ICMR) has suggested the use of hydroxychloroquine tablets only for health care workers and caregivers involved in the treatment and direct contact with the suspected or confirmed COVID-19 patients. For those COVID-19 patients, who require Intensive Care Unit care, the Health Ministry has suggested the use of hydroxychloroquine tablets in combination with Azithromycin. Hydroxychloroquine (HCQ) is a medication used to prevent and treat malaria in areas where malaria remains sensitive to chloroquine.
47.Minister of State Human Resource Development launches 'Hack the Crisis-India' hackathon
Minister of State Human Resource Development and IT Sanjay Dhotre launched 'Hack the Crisis - India', an Online Hackathon to find working solutions for overcoming COVID-19 pandemic. This hackathon is part of a global initiative and is being organised by 'Hack A Cause - India' and 'FICCI Ladies Organization Pune' and supported by the Ministry of Electronics and Information Technology. The aim of this hackathon is to strengthen the fight against COVID-19. Over 2,000 teams and over 15,000 participants will be enhancing their working prototypes in a 48 hour hackathon.
48.IIT Roorkee develops low-cost face shields for protection of first line healthcare professionals fighting COVID-19
IIT Roorkee has developed low-cost face shields for first line healthcare professionals at AIIMS Rishikesh for protection from COVID-19. The frame of the face shield is 3D printed. The shield can be used along with the protective gear by healthcare personnel while entering the wards housing COVID-19 patients. The spectacle-type design of the protection shield provides the ease of replacement as the transparent sheet is not bound to a reusable frame. The cost of the sheet is as low as Rs 5. The manufacturing cost per shield is approximately Rs 45. Mass manufacturing cost will be less than Rs. 25.
49.CCI nod for acquisition of stakes in Religare Health Insurance by Trishikhar Ventures
The Competition Commission of India has approved acquisition of 18.95 percent stake in Religare Health Insurance by Trishikhar Ventures under the green channel route. Trishikhar Ventures is a part of Kedaara Group, which invests in a variety of companies through acquisitions and corporate restructurings. Religare Health Insurance provides general insurance products in the health segment.
50.Englishman Bob Weighton confirmed as the world's oldest man living at 112
Bob Weighton, from the UK, has been officially confirmed as the oldest person living (male) at 112 Years and 1 day as of 30 March 2020. Bob Weighton received the record title after Mr. Chitetsu Watanabe (Japan) passed away on February 23rd 2020 at 112 years and 355 days. Bob was born on March 29th 1908, in Kingston-Upon-Hull, Yorkshire and was one of seven children. Bob has 10 grandchildren and 25 great-grandchildren. Kane Tanaka from Japan is currently the oldest person living (female) and celebrated her 117th birthday in January.
51.Govt launches 'AarogyaSetu' mobile app to asses people on COVID-19
The Government launched a mobile app developed in public-private partnership to bring the people of India together in a resolute fight against COVID-19. The App, called 'AarogyaSetu' joins Digital India for the health and well-being of every Indian. The App will enable people to assess themselves the risk of catching the Coronavirus infection. It will calculate this based on their interaction with others, using cutting edge Bluetooth technology, algorithms and artificial intelligence. Once installed in a smartphone through an easy and user-friendly process, the app detects other devices with Aarogya Setu installed that come in the proximity of that phone. The app can then calculate the risk of infection based on sophisticated parameters if any of these contacts is tested positive. The App will help the Government take necessary timely steps for assessing risk of spread of COVID-19 infection, and ensuring isolation where required.
52.DRDO develops bio suit to keep health professionals fighting COVID-19 safe
Defence Research and Development Organisation (DRDO) has developed a bio suit to keep the medical, paramedical and other personnel engaged in combating COVID-19 safe from the deadly virus. Scientists at various DRDO laboratories have applied their technical know-how and expertise in textile, coating and nanotechnology to develop the Personal Protective Equipment (PPE) having specific types of fabric with coating.
The suit has been prepared with the help of the industry and subjected to rigorous testing for textile parameters as well as protection against synthetic blood. The DRDO is making all efforts to ensure that these suits are produced in large numbers and serve as a robust line of defence for the medics, paramedics and other personnel in the front line combating COVID-19.
53.Indian Railways Chittaranjan Locomotive Works creates world record; produces highest number of locos
Indian Railways' Chittaranjan Locomotive Works sets new world record amidst nationwide Coronavirus lockdown. Despite COVID-19 restrictions coming in force on 21 March 2020 across the country, the Chittaranjan Locomotive Works (CLW) has created another record in making the highest number of locomotives. In the financial year 2019-20, the CLW produced a total of 431 locomotives. The locomotive factory, located in Asansol, West Bengal, surpassed its own record of manufacturing a number of 402 locomotives in the financial year 2018-19, which has been recognized by Limca Book of Records as a World Record. The production of locomotives by CLW has witnessed a jump of 75 per cent over the last six years from 250 locomotives in 2014-15 to 431 locomotives in 2019-20, under the 'Make in India' initiative, states Indian Railways.
54.Agriculture Minister Narendra Singh Tomar launches new features of e-NAM Platform
Agriculture Minister Narendra Singh Tomar launched new features of National Agriculture Market (e-NAM) Platform. It will help strengthen agriculture marketing by farmers which will reduce their need to come to wholesale mandis for selling their harvested produce, at a time when there is a critical need to decongest mandis to effectively fight against COVID-19. e-NAM was launched in 2016 as a pan-India electronic trade portal linking Agricultural Produce Market Committee - APMCs across the States.
55.Naval Dockyard Mumbai designs low cost temperature gun
Naval Dockyard Mumbai has designed and developed its own handheld IR based temperature sensor for undertaking screening of large number of personnel at the entry gates of the yard. The instrument has been manufactured under Rs 1,000 through in-house resources (which is fraction of the cost of the Temperature Guns in the market). Since the outbreak of COVID-19, the non-contact thermometers or temperature guns have become scarce in the market and are being sold at a very high cost. To overcome the scarcity and requirement of large numbers, ND (Mumbai) has designed and developed its own handheld IR based temperature sensor with accuracy of 0.02 deg Celsius.
56.SBI lists $100 million green bond issue on India INX
India's biggest lender State Bank of India listed Green Bonds of $100 million under its $10 billion Global Medium Term Note Programme on India INX's Global Securities Market Green Platform (GSM). Since the launch of global securities market, it has been the leading listing platform for bonds at GIFT IFSC. SBI had earlier also listed its maiden Green Bond issuance of $650 million on India INX. A green bond is a type of fixed-income instrument that is specifically earmarked to raise money for climate and environmental projects.
57.NCC offers its volunteer cadets for national duty to fight COVID-19 under 'Ex NCC Yogdan'
The National Cadet Corps (NCC) has offered a helping hand to civilian authorities in the country's fight against COVID-19 by extending the services of cadets under 'Exercise NCC Yogdan'. It has issued guidelines for temporary employment of its cadets to augment relief efforts and functioning of various agencies involved in battling the pandemic. The tasks envisaged for NCC cadets include, manning of helpline/call centres; distribution of relief materials/medicines/ food/essential commodities; community assistance; data management and queue & traffic management. According to the guidelines, cadets should not be employed in handling law and order situations or for active military duties or at hot spots. Only Senior Division volunteer cadets above 18 years of age will be employed.
The NCC, which operates under the Ministry of Defence, is the largest uniformed youth organisation of the country and has been engaged in conducting various social service and community development activities. The NCC cadets have been contributing to the national cause during natural calamities like floods, cyclone, etc since its inception.
58.Delhi government to provide Rs 1 Cr to families of healthcare personnel if they die handling Corona cases
Delhi Chief Minister Arvind Kejriwal announced one crore rupees for the families of healthcare personnel if they lose their lives while dealing with COVID-19 cases. The personnel include all sanitation workers, doctors and nurses from the private or government sector, be it temporary or permanent. The Chief Minister said COVID-19 has not reached the stage of community transmission in Delhi and the situation is under control.
59.CBSE introduces 'Applied Mathematics' as new academic elective from 2020-21
The Central Board of Secondary Education (CBSE) has introduced 'Applied Mathematics' as a new academic elective from the current academic year (2020-2021) for class XI. The Applied Mathematics course is designed to enhance the knowledge and skills of Mathematics that are required to be successful in different fields of their future career. The approach of Applied Mathematics subject will be practical, and the students are expected to learn through practical applications of Mathematics in different disciplines. Those students who have passed Basic Mathematics in class X are now allowed to offer the new academic elective Applied Mathematics at Senior Secondary Level.
60.Date for renewal of health, motor insurance policies extended to April 21
The ministry of finance issued notifications on April 1, 2020, stating that the renewal dates of health and motor insurance policies which fall in the period from March 25, 2020, to April 14, 2020, are extended till April 21, 2020 due to coronavirus lockdown. This means that your existing policies which are falling due for renewal from March 25, 2020, to April 14, 2020, can be renewed uptill April 21, 2020. If your current compulsory third-party insurance policy is expiring between March 25, 2020, and April 14, 2020, and you are not able to renew your policy because of country-wide lockdown then you can renew such motor insurance policy by April 21, 2020. Similarly, if your health insurance policy is expiring and is due for renewal in the period from March 25, 2020, to April 14, 2020, you can renew your policy by April 21, 2020.
61.HUL says GlaxoSmithKline merger is complete
FMCG major Hindustan Unilever announced completion of GlaxoSmithKline Consumer Healthcare Ltd merger (GSKCH) with itself. The company has received all the necessary regulator approvals along with the National Company Law Tribunal for the merger of GSKCH into the company. In addition, the board of HUL also approved acquisition of popular health drink brand Horlicks from GSK for a consideration of Euro 375.6 million (Rs 3,045 crore), exercising the option available in the original agreement between its parent firm Unilever and GSK. On December 3, 2018 HUL had announced merger of GSKCH, which was subject to obtaining necessary approvals. This is one of the largest deals in the FMCG sector in recent times and will lead to significant value creation for all stakeholders.
62.World Bank offers $1bn for proposed India project
The World Bank has offered $1 billion to the Indian government for a proposed India Covid-19 emergency response and health systems preparedness project. This four-year project aims to develop the preparedness of India's health care systems in the time of the pandemic. The idea of the project will be to respond and mitigate the Covid-19 threat and strengthen national systems for public health preparedness in India. The World Bank funding is from its Covid-19 fast-track facility where both the entities (World Bank and the government of India) will work on following the best international practice.
63.Utkal Dibasa: 01 April
Every year on April 1, Odisha celebrates Utkal Dibasa to mark the day the state was born as a separate entity on linguistic basis. This year marks the 83rd Utkal Dibasa, or the foundation day of Odisha. Odisha was born as a separate state on April 1, 1936, on linguistic basis.
The state was carved out of the combined Bengal-Bihar-Orissa province.
About Odisha:-
Odisha Capital: Bhubaneswar
Number of District : 30
Governor: Ganeshi Lal
Chief Minister: Naveen Patnaik
Members of the Legislative Assembly: 147
Lok Sabha Seats : 21
Rajya Sabha Seats : 10
64.Government sanctions Rs 10-crore special funds for CRPF; 'madadgaar' helpline expanded
The Union Home Ministry has granted a special Rs 10-crore fund to the Central Reserve Police Force (CRPF), enabling it to undertake relief works for those affected by the coronavirus pandemic. The sanction for financial year 2019-20 has been made under the 'civic action programme' head to the country's largest CAPF that has about 3.25 lakh personnel in its ranks. The 'madadgaar' helpline number of CRPF, '14411' has received about 2,500 calls and got over 2.5 lakh impressions on its various social media platforms where people sought help in the wake of the viral disease outbreak and the subsequent lockdown imposed in the country from March 25. The helpline will now work in close coordination with other CAPFs and state authorities to help the needy. Launched in July, 2017, the helpline has recently floated a new WhatsApp number 7082814411- for the public.
65.IIT Kanpur to develop prototype of portable ventilator to support medical infrastructure
Amidst the rising cases of COVID-19 in the country, Indian Institute of Technology Kanpur is working on portable ventilators. The prototype of this ventilator will be ready very soon and just after assembling, it can be used as a life support system. Ventilator is a very important medical equipment for COVID-19 Patients, especially those who are old and the virus can prove fatal to them. Keeping this in mind BioScience and BioEngineering department of IIT Kanpur has prepared a design of lifesaver portable ventilator.
66.Nirmala Sitharaman participates in 2nd G20 meeting of Finance Ministers
Finance Minister Nirmala Sitharaman participated in the 2nd Extraordinary G20 Finance Ministers and Central Bank Governors meeting under the Saudi Arabian Presidency. The meeting was called to discuss the impact of COVID-19 pandemic on the global economy and coordinate efforts in response to this global challenge. Ms Sitharaman appreciated the Saudi Presidency for organizing these meetings which provide opportunity to all G20 members to not only share their individual experiences but also to work in better coordination. G20 Finance Ministers and Central Bank Governors during the 1st Extraordinary Virtual G20 FMCBG Meeting held on March 23 had decided to meet virtually on a regular basis to continue discussions on the evolution of the COVID-19 pandemic. This includes its impact on markets and economic conditions and take further actions to support the economy during and after this phase.
67.Himachal Pradesh govt launches 'Active Case Finding Campaign' for COVID 19 patients
The Himachal Pradesh government has launched an Active Case Finding Campaign for COVID 19 patients from1 April. Under this campaign, health workers would provide information regarding symptoms of Covid-19 to the people at their doorsteps. Under the campaign, every ASHA worker with two people's team will visit every house in the village and gather health information of every person and would share it with the department through Google form. The timing for gathering information would start from 9 AM to 4 PM every day and the suspected persons would be investigated accordingly.
68.BharatPe, ICICI Lombard launch COVID-19 insurance product for shopkeepers
Amidst the ongoing coronavirus pandemic BharatPe has partnered with ICICI Lombard to roll out 'COVID-19 Protection Insurance Cover' for shopkeepers. On diagnosis of COVID-19 (positive) this policy will pay 100 per cent of the sum insured, irrespective of hospitalisation expenses. It is also a 'first of its kind' sachet product by ICICI Lombard that will cover merchants. The health cover is priced at a premium starting at a nominal amount of Rs 199 and provides a sum insured for Rs 25,000 and value-added benefits. The benefit of the COVID-19 Insurance Protection Cover is the coverage across the age group of 18 to 65 years.
Business
69.ADB expects India GDP to slip to 4 pc in 2020-21
The Asian Development Bank (ADB) has projected India' growth to slow down to 4% in the current fiscal year, citing weak global demand and the government's COVID-19 containment efforts. The outlook for India remains subdued, with growth slowing from 5.0% last fiscal year to 4.0% this year, it said in the Asian Development Outlook (ADO) 2020 released. The ADO is its annual flagship economic publication. The bank expects the country's gross domestic product growth to strengthen to 6.2% in FY22, boosted by government reforms. The forecast assumes that the Covid-19 pandemic dissipates and full economic activity resumes from the second quarter of this fiscal year.
70.India's foreign exchange reserves rise by 5.65 billion after falling for 2 weeks
After falling for two weeks in a row, India's foreign exchange reserves have surged by $5.65 billion to $475.56 billion in the week ended on 27th of March. Foreign currency assets, a major part of the overall reserves, increased by $2.56 billion to $439.66 billion. In the previous week, the reserves had declined by $11.98 billion to $469.91 billion as the RBI was supplying dollars to contain fall in the rupee, which has breached the 76 mark against the US Dollar. Gold reserves also increased by $3.03 billion to $30.89 billion. India's special drawing rights with the International Monetary Fund went up by $14 million to $1.42 billion, while the country's reserve position also increased by $44 million to $3.58 billion.
71.Govt extends existing foreign trade policy (2015-20) for one year till March 2021
The Government extended the existing foreign trade policy (2015-20) for one year till March 2021 amid coronavirus outbreak and the lockdown. The existing foreign trade policy 2015-20 which is valid up to March 31 this year is extended up to March 31, 2021. Various other changes are also made extending the date of exemptions by one year and extending validity of DFIA and EPCG authorisations for import purposes. Exports during April-February this fiscal dipped by 1.5 per cent to 292.91 billion dollars. Imports during the period declined by 7.30 per cent to 436 billion dollars, leaving a trade deficit of 143.12 billion dollars.