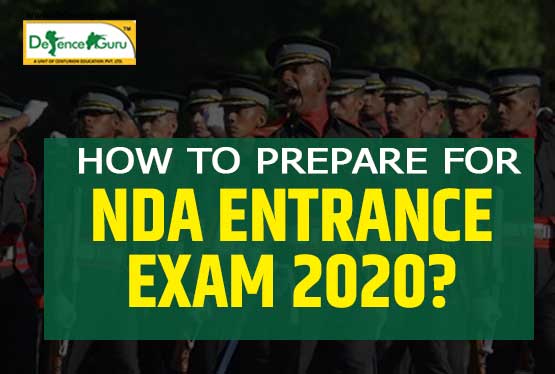 Limited time you have for your NDA Entrance Exam 2020 final revision, despite rolling on time taking and problem based queries its time to fasten your speed and effort on productive sources. Key elements while doing revision includes:
Self analysis to inspect and understand topic or concept
Restructure important topics in an easy way
Grasp the topic from your own perspective
Before picking suitable option mark down NDA Written Exam Marking Pattern on Paper 1 & Paper 2, as it would help you to spend exact time on any particular topic
Restudy the NDA written exam syllabus to mark if any important topic is left
Tips suggested for candidates appearing for NDA 2020 exam on the basis of analysis done on the previous year exam pattern include-
Candidates aspiring for NDA successful selection reecommended to visit official website of UPSC to download previous year question paper, cut off, marking pattern, syllabus and other required details as available on the official website.
For any reference candidates are suggested to visit the source body for authentication and thorough analysis.
Due to Coronavirus outbreak the offline study suffered on a very big scale, thus keeping in mind the importance of NDA exam the most renowned and superficial coaching's are now easily available on online mode as well.
Unveil the most prominent online learning source for NDA 2020 exam
COVID 19 सर्वव्यापी महामारी के बीच उत्तर प्रदेश सरकार द्वारा प्रोत्साहित की गयी SRNTH Open Scholarship 2020 के तहत Centurion Defense Academy Student App से जुड़े।
"Free 40 Days Master Crash Course for NDA from 13th July, 2020 to 21st August, 2020 targeting 6th September 2020 NDA exam".
SRNTH Open Scholarship for NDA 2020 saves your time, money, energy at once at CDA Student App online learning platform:
Free 40 Days Master Crash Course for NDA
Come with effect from 13th July, 2020 to 21st August, 2020
Target NDA-I-2020 & NDA-II-2020 (WRITTEN & SSB).
Monday-Friday online classes, total 5 classes every day that include: 4 classes on written paper and 1 class on personality development/medical.
Saturday & Sunday online practice tests
Total number of classes : 165-170 (APPROX)
Total number of tests: 8
On the bases of 8 tests best performance will be awarded scholarship for offline coaching
Be an Efficient Learner! Save Time and Effort! Get Centurion Defence Academy Student App.
Centurion Defence Academy for NDA Online Coaching Classes Exclusive Features:
Suits your POCKET
Keep you PROTECTED
Make you UPDATED
24/7 AVAILABLE
100% SPEED GUARANTEED
Targeting 6th September NDA exam here is golden chance to obtain maximum marks in your upcoming exam unlock defence guru online test series extensive collection of NDA mock tests and gear up your preparation.
'Safal Defence Exams Ka Parikshan' with Defence Guru Online Test Series.
CDA student app for NDA course will make you ready to crack your NDA exam in a much easy and affordable price. Specialized and uniquely designed by experts and R&D team of Centurion Defence Academy a unique, reliable and superior platform from other platforms. Gear up your NDA preparation with CDA mobile app.
Visit www.centuriondefenceacademy.com /defenceguru.co.in
Just Call or Whatsapp 9795977779 | 9795977776