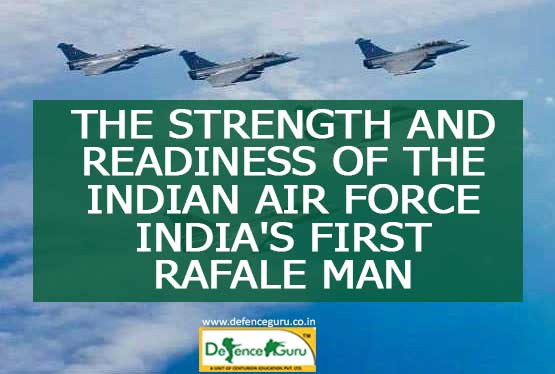 The strength and readiness of the Indian Air Force - India's first Rafale Man
भारतीय वायुसेना के तरकश में लेकर आये ब्रम्हास्त्र -The Rafale Fighter Jet, 'भारत का पहला राफेल मैन- Air Commander Hilal Ahmad'| भारत के लिए फ्रांस से राफेल में उड़ान भरने वाले पहले पायलट हिलाल अहमद गर्व के साथ भारत में उड़ा कर लाये स्टील्थ टेक्नोलॉजी के सबसे बड़े वायु योद्धा "राफेल"|
Swift, agile, versatile and very deadly aircraft Rafael Fighter jets have taken off to provide more power to the Indian Air Force. The first batch of 5 Rafale fighter jets equipped with versatile missiles such as the Meteor-Beyond Visual Range Air-to-Air missiles, Mica Multi-Mission Air-to-Air missiles, and Scalp Deep Strike Cruise missiles has been dispatched from France to 29 in India. The fighter jet Rafael, named as Beauty and the Beast, features three single-seater and two twin-seater aircraft, and various India-specific modifications including Israeli helmet-mounted displays, radar warning receivers, low-band jammers, 10-hour flight data recording, infra-red search and tracking system are included. Rafael fighter jet allows fighter pilots to conduct airstrikes, meet targets from standoff range and cover a significant capacity gap.
Air Commodore Hilal Ahmed from Anantnag has been pivotal in the arrival of India's first Rafale jet. Since 2016, when deal for 36 Rafale fighter jets of India were signed between India and Russia, the stamp was named after the Kashmiri Airman.
Hilal earned the title of India's first Rafael Man to his father who fought the Chinese during the 1962 Indo-China War. It was his father's dream to see Hilal touching the sky, adding to his father's dream, he not only touched the sky, but made all of us so proud through his achievements.
About Hilal's life:
· Hilal has two children - one having completed his Bachelor in Economics and Psychology, the other in Business Studies in Europe.
· • His wife Sameena has done masters in Science.
· Hilal did his early education in Anantnag and enrolled in Sainik School, Nagrota city, Jammu, where he became the school captain. He later joined the prestigious National Defense Academy (NDA).
· Passed from Air Force Academy with President Plaque and Sword of Honor as Best Round Pilot.
· He went to Bangladesh in 2003 for a flight safety course and then in 2011 for the prestigious Air War College course in the US, where he attained academic distinction.
29 July, 2020 has been named in the golden letters in Indian history for the'Beauty and the Beast - RAFALE JETS' and the'India's first Rafael Man - Hilal Ahmed' .