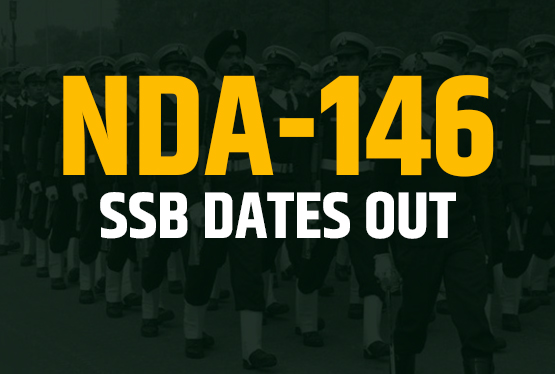 NDA 146 SSB DATES OUT
Indian Army has published the NDA 2 2020 SSB Dates on its official website www.joinindianarmy.nic.in for candidates have cleared the NDA 2 2020 exam, these candidates are going to face the NDA SSB interview soon. The SSB interview dates for NDA 146 and NA 108 course have been allotted online . Candidates get the chance to select their own SSB dates for the NDA SSB interview, this makes it easier for aspirants to attend the SSB interview without fail. Below you can find more details on NDA 146 SSB Dates and about SSB interview and how to prepare for it.
NDA 2 2020 SSB Interview Date Updates
SSB interview of NDA – 146 and NA – 108. Candidates of NDA-146 and NA-108 Course are not required to carry their UPSC admit card/application at the time of SSB interview. They are required to carry identity proof with requisite documents mentioned in the call-up instructions of the SSB center. Their credentials will be checked against details received from UPSC.
How to Select SSB Dates for NDA-146 & NA-108
- Go to official website of Indian Army :www.joinindianarmy.nic.in
- Go to Officer's Login and IN Your profile go to SSB Selection dates and choose your desiredNDA 2 2020dates.
- The location for NDA 2 2020 is by default assigned by Indian Army.
- Only you can select NDA 2 2020date as per your comfort.
- Candidates can select the desired NDA 2 2020SSB interview date out of given dates, but make sure you check other things like reservation and booking and your own convenience before selecting a date.
- In case of any doubt, contact the official website joinindianarmy and dir-recruiting6-mod@nic.in
To Prepare with India's Elite SSB Panel who gave highest Selection rate for NDA 144 and NDA 145 Batches Just Call: 9795977776. New Batch Commencing From 1 Feb 2020.
SSB Experts AT Centurion Defence Academy
SSB Panel

-Sir Shishir Dixit, Founder Director CEPL, Air Veteran, Litterateur, SSB Expert (Psychology)
-Maj. Gen. AK Chaturvedi, AVSM, VSM, Trained IO (DIPR), IO at CDA
-Major Nasreen Fatima (SqnLdrRetd.) Academic Head,IO at CDA
Ex. NDA Instructor, Khadakwasla, Pune
-Col Pramod (Retd.) GTO, Ex-GTO, Bhopal 22 SSB
-Group Capt A.K. Srivastava (Retd.) Psychologist, Ex- Psych, 2 AFSB & 4 AFSB
-Dr. (Col) Ajay Bahadur, Medical Expert
-AdityaDubey (PD and Eng Spoken Trainer) Vice President-CEPL
New OFFLINE SSB Batch is commencing on Feb 1,2021 | 22 Feb,2021 and 15 March,2021 for 21 days and 45 days.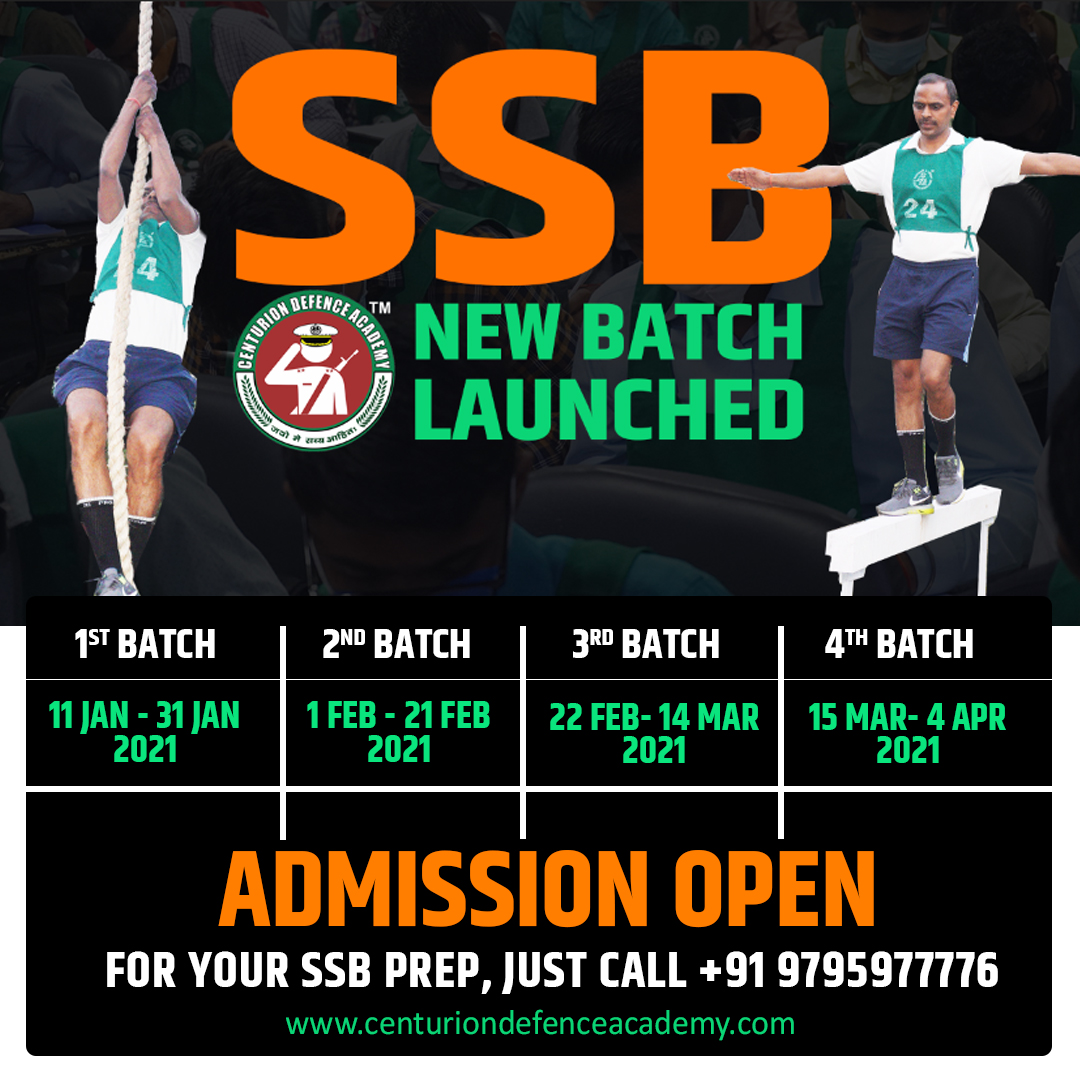 Registration Open for Offline SSB Batches .
Admissions Open
Visit: centuriondefenceacademy.com
Contact: 9795977776
Join Centurion Defence Academy. Team Centurion has given Highest Selection In defence services across India.