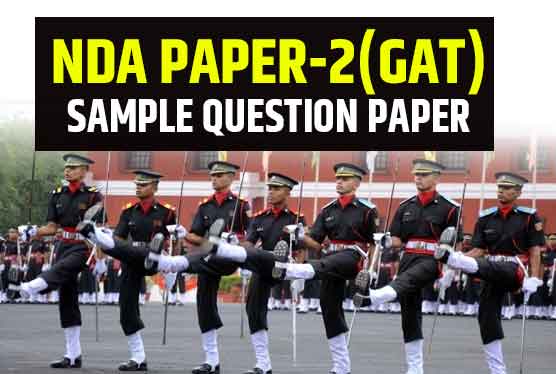 Sample Question for NDA Exam (Paper 2)
Are you dreaming to get recruited in Army, Navy, or Air force or wants to serve the nation? To fulfill your dream and to achieve your destiny, the path moves from sheer hard work and dedication. Being a part of the National Defence Academy is really an honor to serve the country and show your love towards the country.
It's always important to know what going to come in the NDA Exam. Defence guru will completely familiarize you with the content of the exam. The experts analyzed and shorted the sample paper that will enable the student to help them in the preparation of the exam. Based on this, you can plan your studies or preparation for the NDA exam.
NDA 2021 Exam Detail
- The NDA exam conducted through offline mode.
- The question paper will be objective type questions.
- The exam consist of two subjects Mathematics and General ability
- The Mathematics paper contains 300 marks while the General Ability test holds 600 marks. The written test will be of total 900 marks.
- The question paper will be available in both the language English and Hindi.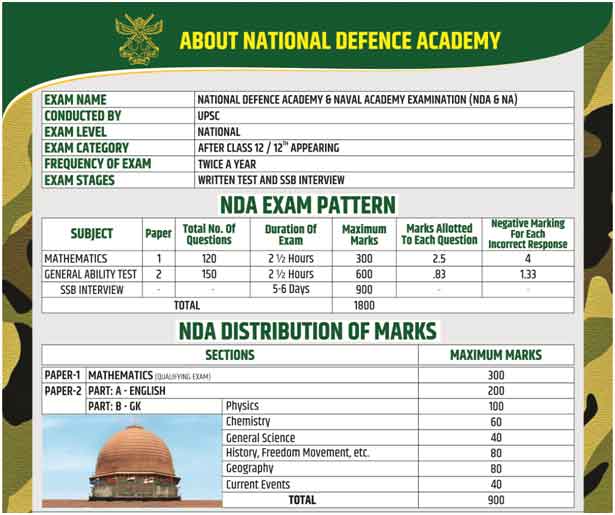 The NDA 2021 GAT sample question paper showcased below, which will help you in preparation and structured your studies in polished form. To get detailed information regarding the syllabus, tricks, admit card, results, syllabus, etc go to the official website and availed the information in more nourished form. Hope you find this blog an informative tool for your NDA preparation. You can find more information about the NDA examination and preparation at defenceguru.co.in