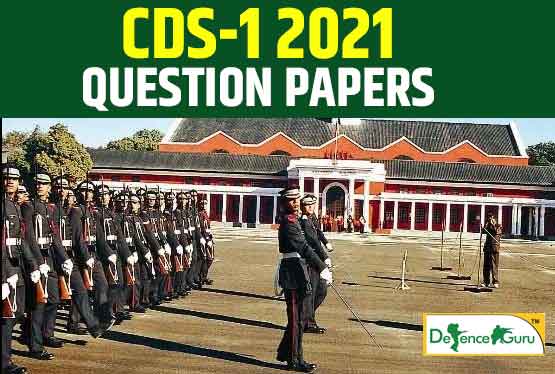 CDS 1 2021 Exam English | GS | Maths Question Papers

CDS (Combined Defence service) examination is conducted by UPSC on 7th February 2021, for candidates who want to join the IMA, OTA, AFA and INA. The Combined Defence Services (CDS) exam conducted in written mode for admission to the courses carried out by IMA, INA, OTA and AFA.
The exam consists of three papers, i.e., General Knowledge (100 Marks), English Language (100 Marks) and Elementary Mathematics (100 marks). For admission to Indian Military Academy (IMA), Indian Naval Academy (INA) and Air Force Academy (AFA), candidates have to appear for all three papers.
Here Defence Guru show cases you the latest CDS-1 exam 2021 original question papers. That will help those candidates who are appearing for the CDS 2 2021 to join the IMA, OTA, AFA and INA. Candidates can download the CDS 1 2021 English, CDS 1 2021 GK and CDS1 2021 Maths question papers here.
Download CDS-1 2021 Exam Question Papers
For Latest Update Subscribe Now !