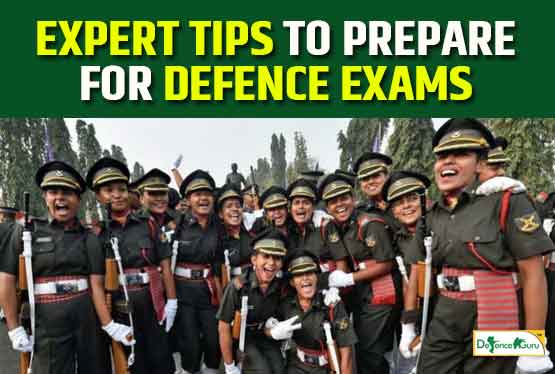 1- Study Plan : Make a time table keeping in consideration your set objective and date of examination. For better preparation, it is necessary to have a smart study plan and it should be flexible one. Give time to difficult and unfinished subjects. Take break and study for better assimilation and results.
2- Focus : The focus should be on preparation strategy. This you can do by understanding the syllabus, subjects and remembering the concept in the subjects. This includes following:
- Preparing notes ,which is beneficial for recalling.
- Solving previous years question papers. This helps in knowing the trend and type of questions which comes in examination.
- To study important portions pertaining to exam.
3- Revision: Candidates are advised to make short notes & revise them on regular basis. This will help candidates to remember it for longer duration. Revisionon frequent interval is must and also prior to a week before the examination. Revision plays a very important role.
4- Check yourself and performance: It is very important to check yourself and performance. There are many online portals wherein you can appear in various tests. After tests analyse your performance. This will give you practice and edge over others.
5- Stay positive and confident: Believe in yourself and ability. If you have prepared less or since long or for a year or so. You need to be positive about your preparation. Only preparation is way out for success.
6. Know your strength and weakness: Everyone has specific strengths and everyone has specific weaknesses. It is certain that if you are not clear on your weaknesses then you are not clear on your strengths either. Utilizing your strengths and working on your weaknesses is the best exam strategy.
7- Plan Your Exam day: Don't leave things for last moment. Check all the rules and requirements. Plan your journey for the exam well in advance.
8- Explain Your Answers to Others and Group Study: This helps to prepare what is pending during revision and for better assimilation. For group study, students prepare not only their topicbut learn about other topics as well which are discussed in group and this works.
9- Create a Proper Learning Space: There should be a proper desk and a space for studies. Find a quiet place where you can focus on studies with minimal distractions and that space should be away from the TV and mobile games and there should not be any kind of eating or playing activity around the desk.
10. Read the questions cautiously: Examiners try to trap students by playing around with the questions and options. So read the questions carefully to understand what is required and see the options with great concentration. Watch out for the questions which are designed to have more than one correct answers and you are supposed to choose the option with multiple correct answers.
11- Prioritize sleep habits: As a youth you still need at least 8-10 hours of sleep per night. Getting this amount of sleep helps you to relax and reduce stress, which will overall calm you down and aid in your ability to focus.
It is important to have a consistent sleep schedule, going to bed and waking up at around the same time every day. This helps your biological clock to maintain consistency with your studies and life style.
12. Reward yourself: Remember to treat yourself to anything you like when you finish the task for the day or week.It will keep you motivated to finish the work and look forward to doing something more and achieve.
13. Clarity and understanding of the syllabus:Do the analysis of the complete syllabus and mark the topics that require more concentration. Start preparing the topics from basics. If your basics are clear then only you are able to solve the high level questions.
14. Remember the keywords: For that, you can highlight them and whenever you are studying, keep them in mind. The keywords are very important and shall be needed when you are getting ready for an exam. They will also help you remember.
15. Physical Exercise: Exercising is really important. It is essential when you are getting ready for an exam. It will keep your body stress free and help you get ready for exams fast and easy.
16- Eating Right: If you feel like eating during your exam preparation do eat. Keep your body and mind fully fuelled by choosing nutritious food. That leads to better memory and concentration. On the exam day also eat right food so that you have good level of energy to perform.
17. Don't get stressed out during the exams: Not to stress much when it comes to getting ready for an exam. If you really want to do well, don't worry so much about it. Just study hard and do your best.
18. Train your mind for the exam: Your mind should be prepared to perform well during an exam. This requires consistency over a long period of time. For example : If you are planning to give your exam in 2 hours 30 minutes slot, you should practice solving papers at the same time so that your mind is trained to be super active during that period.
19. Practice makes a man perfect: There is no substitute for practice. 70% of exam preparation is practice. Use the available time very effectively.
20. Study hard: Yes! Keep all of above points in mind and make sure you are studying enough. Don't distract yourself and pay complete attention to the study material. Working hard is extremely important if you are really planning on doing well in a particular exam. It can really help you a lot. So make sure you are spending at least 6 to 7 hours on studying. And when you do, study solid! Don't waste a minute of your time.
By,
Maj Nasreen Fatima
(Sqn Ldr Retd.) Ex. NDA Instructor, IO
Academic Head CEPL