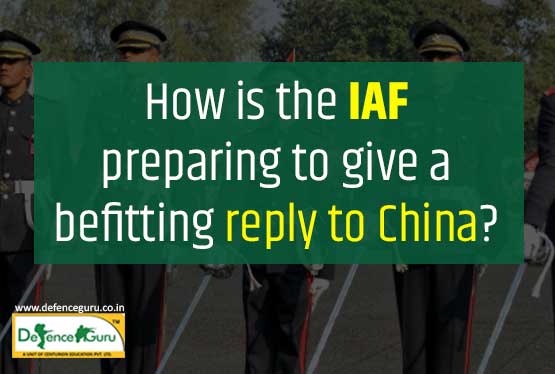 The Indian Air Force is engaged in very aggressive preparations against China, every possible weapon is ready now against China. The Indian Army is leaving no stone unturned in its preparations after conducting all military exercises, the same Indian Air Force is also ready to take out all its fighter jets.
In the preparation along the China border, every single activity is being seen as frightening. In view of the dispute that China started with the hoax on Galwan Valley, the Indian Air Force has quadrupled its deployment on Ladakh and all other borders. The IAF has already inducted fighter jets at East Ladakh and other forward air bases, including:
• Frontline Sukhoi-30 MKI, Mirage-2000, MiG-29 and Jaguar fighters as well as the latest Apache attack and Chinook heavy lift helicopters.
•With the promotion of Rafael in the Indian frontline, the IAF is scheduled to arrive the first five omni-roll Rafale jets by the end of this month.
• According to reports, the IAF plans to deploy Rafale jets in the Ladakh sector, with "three twin-seat forward and two single-seat Rafaels being touched at Ambala airbase on 29 July".
• To compete with a qualitative and quantitative fixture at the LAC, the IAF will now get some additional muscle in the 17 'Golden Arrow' squadrons along with the first five Rafale.
• The powerful SU-30 MKI and MiG-29 of Russian origin are constantly flying in and out of China border.
• Apache helicopters deployed directly on top with the most prominent combed miniature air force deployed in the flank of fighter jets in the eastern Ladakh region.
• The Russian fleet of Chinook heavy-lift helicopters as well as Mi-17 V5 helicopters deployed at the base are regularly retrenching troops of the Army and ITBP to take them to further locations.
The inclusion of a very high level, best fighter jets in preparation comes under the IAF strategy. The Indian Air Force is fully prepared to engage in those extreme and destructive situations against China's diplomatic plot. The Indian Air Force is ready for the long haul and has firmly maintained its deployment as far as possible, IAF has already deployed fighter jets, helicopters and missile squadrons under the protection of Ladakh and other areas.
With complete promptness and vigilant practice, the Indian Air Force has left no stone unturned for surveillance and extreme vigilance, China is also nervous due to such aggressive preparations against China. With caution, India is not leaving any stone unturned, due to which India has to face disappointment or betrayal under any circumstances.