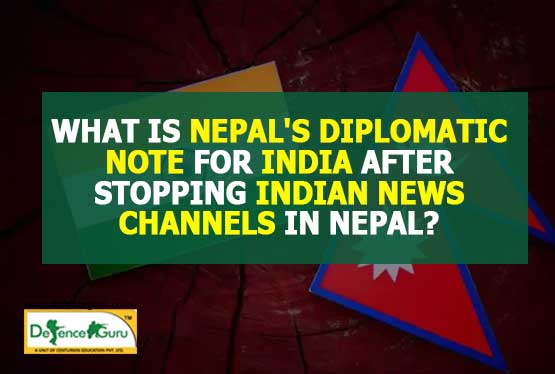 What is Nepal's diplomatic note for India after stopping Indian news channels in Nepal?
India's tension with China, Pakistan has been going on for the last several decades and in the last few days, this tension has increased rapidly, which can be seen on the border. The history of Nepal with India has been different from China and Pakistan, due to which India has shared an open border with Nepal for decades. No bitterness emerged between India-Nepal if we talk about the economic, political, social, geographical relationship.
But in the past few days there has been a split in India's relations with Nepal, under which Lipulek, Kalapani and Limpiyadhura areas have been forcibly added to their new map by Nepal. Differences on parts of the border taken by Nepal began when Defense Minister Rajnath Singh inaugurated an important 8-km road connecting Lipulekh Pass with Dharchula in Uttarakhand.
The noise intensified when Nepal banned the transmission of Indian private news channels on 9 July, saying that the Indian media was hurting Nepal's national sentiments.
There has been no comment on the move by the Indian government. Nepal has not delayed in taking the next step yet, has sent a 'diplomatic note' to India, "has urged New Delhi to call India Took steps against broadcasting on Nepal, calling these broadcasts as fake, baseless, insensitive and derogatory which is against Nepal and its leadership "confirmed by the Ministry of External Affairs (MEA) through Nepal Embassy in New Delhi Has gone.
The Indian media has also been considering for a long time what has been put forward through them which is facing so much criticism in Nepal. The Indian media is only raising the matter on the basis of the facts and the way Nepal had laid its claim on the Indian territories without taking into account any historical evidence on which such action has come to light.