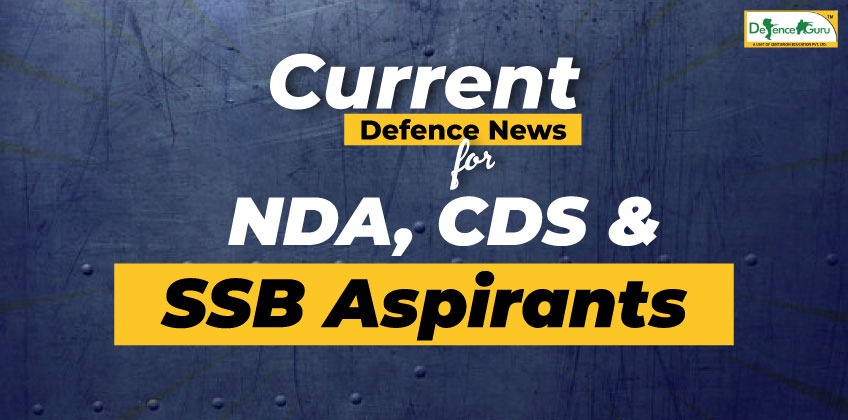 Current Defence News for NDA & CDS Aspirants for Their SSB Interview
Defence News is a favourite topic of UPSC in NDA and CDS Exams. Many Questions are asked during personal interviews in SSB Interviews also. Considering the importance of defence news, it is very important for defence aspirants to cover defence news in detail. This article covers major defence news of the year 2023. In 2023, some landmark decisions related to defence have been implemented. We covered all those news in detail.
1. The government allows the commissioning of female officers in the Artillery Regiment
The Ministry of Defence has approved the proposal of the Indian Army for the induction of women officers in the Artillery Regiment. In the recent passing out parade of the Officers Training Academy, five women officers were commissioned into the elite Artillery Regiment of the Indian Army. Lt Mehak Saini, Lt Sakshi Dubey, Lt Aditi Yadav, Lt Pious Mudgil, and Lt Akanksha have joined the Army's premier artillery units after successfully completing their training at the Officers Training Academy. Artillery Regiment is the support Arm of the Indian Army and its regimental centre is in Nasik. The Artillery Regiment is also known as 'the God of War'.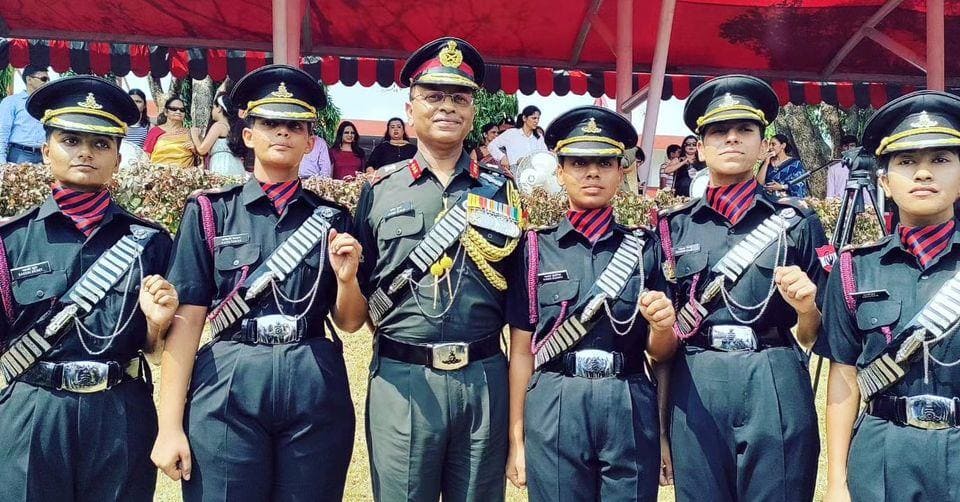 The first batch of female officers of the artillery regiment
2. The government is considering having the participation of only women in the Republic Day Parade 2023
On the upcoming 26th of January, the Government is considering organizing a parade consisting of only women. Every year, a magnificent parade is organized on the Kartavya Path. In this parade, soldiers and officers represent their regiments and arms. There may be some problems in implementing this decision as women officers are not part of infantry regiments. Another problem in implementing this decision is that women are inducted into the Indian Army mostly as an officer. Only in the military police, women are inducted as soldiers. This decision is part of the Indian Government's recent push toward gender equality in the Indian Armed Forces.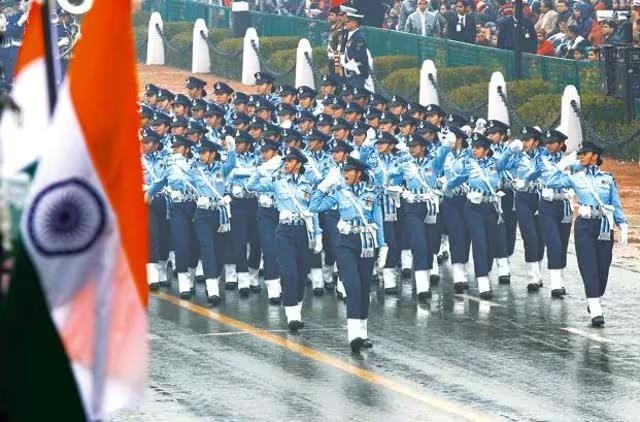 3. NSG and MARCOS to be deployed ahead of the G-20 meeting in Kashmir
Ahead of G-20 Meet, Two of the Special Forces of India i.e. NSG and MARCOS have been deployed in Jammu Kashmir. This decision was taken due to recent terrorist attacks in Jammu and Kashmir. NSG or National Security Guard is a special anti-terrorist and anti-hijacking commando force. Commandos of NSG are specially trained to handle anti-terrorist operations. MARCOS or Marine Commandos of the Indian Navy. MARCOS are trained for various operations such as anti-piracy, anti-terrorism, special sabotage, underwater warfare, and asymmetric warfare. Some MARCOS have been already deployed in Dal Lake for anti-terrorist operations.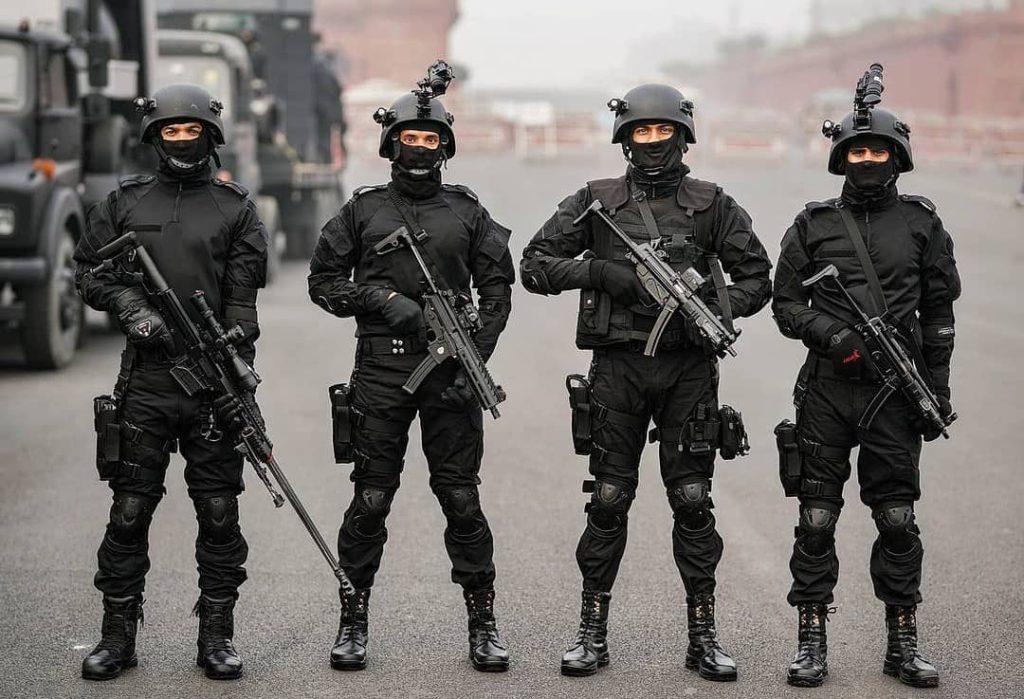 4. Ministry of Defence is going to abolish Military Cantonment System
The Ministry of Defence has taken a decision to abolish all 62 military cantonments in India and convert them into Army Station. After converting these cantonments into Army Stations, the Army will have complete control over these areas. Civilian areas under Cantonments will be merged with Municipalities of the nearby area. The first cantonment of India was established by the Britishers in 1765 at Barrackpore in West Bengal. Once the civilian areas are out of Army Cantonments, the Ministry of Defence will be able to save some funds.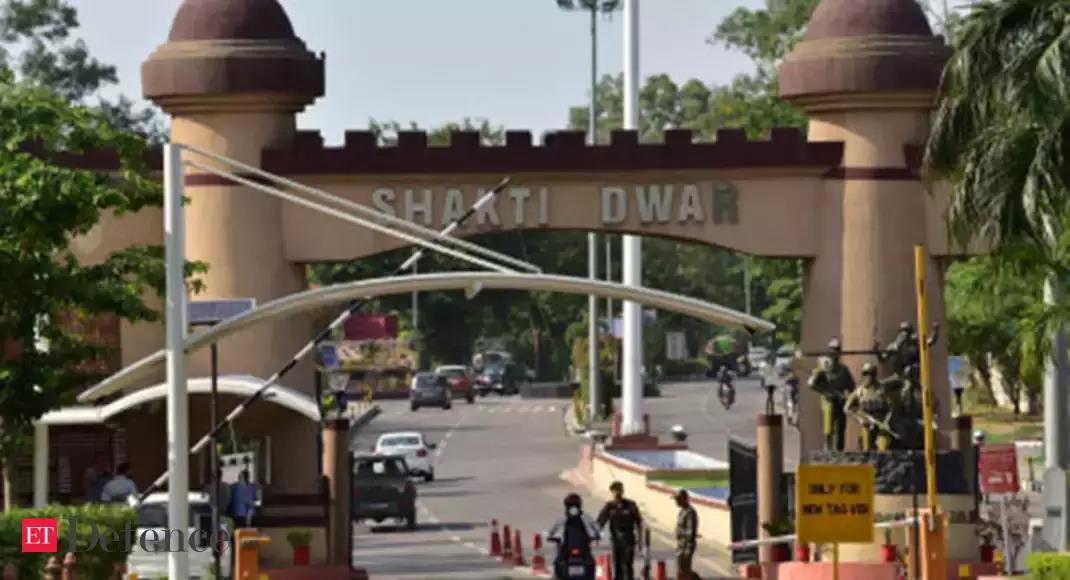 5. President has presented gallantry awards to brave soldiers and officers of India
President of India, Draupadi Murmu who is the supreme commander of the Indian Armed Forces has presented gallantry awards to soldiers and officers of the Indian Armed Forces, CAPFs, and States Police Forces. The list of 412 gallantry awardees was approved by the President. It also includes six Kirti Chakras and 15 Shaurya Chakras. Four Kirti Chakras and two Shaurya Chakras are conferred posthumously. Gallantry awards are given to individuals from the armed forces, police forces, and civilians who have displayed exceptional courage and bravery in the face of adversity. There are two types of gallantry awards in India- 1. Peacetime Gallantry Awards and 2. Wartime Gallantry Awards.
Gallantry Awards in India

Category

Wartime

Peacetime

Highest

Param Vir Chakra (PVC)

Ashoka Chakra

Second Highest

Maha Vir Chakra (MVC)

Kirti Chakra

Third Highest

Vir Chakra (VrC)

Shaurya Chakra
6. The government is banning the import of one thousand defence equipment
Pushing the goal of Atmanirbhar Bharat, the Ministry of defence has prepared a list of 1000 defence equipment that will not be imported. This list of 1000 pieces of equipment will now be manufactured in India only. The list of 1000 defence equipment includes parts of fighter jets, trainer aircraft, parts of Dornier aircraft, equipment for T-90 Tanks, Arjun MBT, and Parts of Submarine, etc. Earlier, the Defence Ministry had prepared a list of equipment which are now being manufactured indigenously. India is the largest Arms Importer according to the report of SIPRI (Stockholm International Peace Research Institute).
7. There will be a common uniform for officers of Brigadier and above ranks
Indian Army has decided that Officers above Brigadier Rank will have the same rank irrespective of their parent cadre and appointment. Cap, Shoulder Badges, belts, and Shoes all will be made the same for all officers of Brigadier or above ranks. For example, officers from parachute regiments wear maroon berets, while officers from other regiments wear different berets. Now All Officers from above the rank of Brigadier will wear the same uniform. Senior officers will no longer display regimental lanyards on their shoulders. Shoulder flashes such as 'Special Forces', 'Arunachal Scouts', and 'Dogra Scouts' will also not be worn.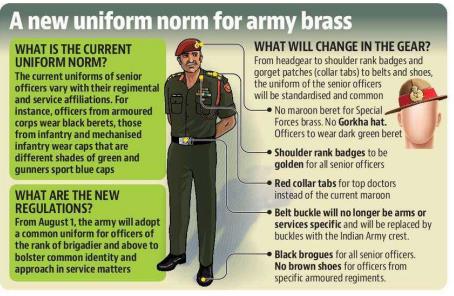 These were the major news of 2023 which can be asked in the upcoming defence exams but also in the SSB Interview. Every defence aspirant is expected to know about the news in detail. We have provided every possible detail about the news mentioned in the article so that defence aspirants can know about these defence updates in detail.
Read More:
10 Mistakes That SSB Candidates Should Avoid in GTO
10 Common SSB Interview Questions for Repeaters