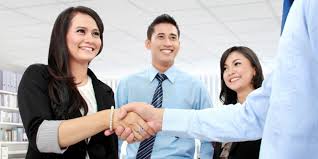 Self introduction is such a question which is always asked at first and the first impression is the last impression. So it is very important to prepare this question very well so that we can leave an everlasting impression over our listener. Well, there is no set pattern of giving self introduction but I have made a way to introduce oneself as a professional. Before knowing what the pattern is let us know some important points which will help you to be equipped with confidence.
Always make your introduction at least of 45 sec and don't speak more than a minute.
Dont include your family background in yourself introduction. Speak about it when you are asked specially your family background.
Never forget to wish your listener.
Have proper intonation (facial expression).
At last say clearly it's all about me.
Do not use myself when you tell your name like myself Aditya because it is incorrect according to Grammar. It gives the sense of self.
If you say Myself is Aditya , it is correct according to Grammar but its sense is MAI HI ADITYA HU and you never mean to say like that. So it is always suggested that never use MYSELF in your introduction.
Sometimes we say this is Aditya while introducing ourselves. Well it is absolutely correct but I will suggest you that use it only then when you have indirect conversation like over the telephone, through television, through FM or any other indirect media. For example- Hi, this is Aditya, calling you from Defence Guru. May I speak to the manager please……
So in face to face (direct conversation) it is better to say------------ I am Aditya. Or My name is Aditya.
Now I have given a pattern to introduce yourself.
Name
Present Status
Working Experience
Professional Qualification/ Technical Skills
Academic Qualification
Schooling
Extra Curricular Activities/ Achievements/ Area of Specialization
Hobbies
Note- Please leave those points which are not applicable in your case. Example- Good Morning sir, I am Aditya. Presently I am working with Defence Guru as a soft skill trainer. I have got ten years experience in the training of communication and soft skill. I am an M.C.A from H.B.T.I Kanpur. I am science graduate from P.P.N degree College. I did schooling from Vidya Niketan Inter College. I have been awarded by Mr. Satish Mahana for securing 80% marks in Intermediate. I have been awarded by the C.E.O of Jetking for excellent performance in Smartrain(A unique leadership program). Listening to songs is my hobby. It's all about myself.
Family Background
As we have discussed earlier that we should differentiate our self-introduction and our family background. So I have given a format to speak about family background……..
Type of family(do mention if it is joint family)
No. of members of family including you
Name of Father + Occupation
Name of Mother + Occupation
Dominant person of your family (You get some credit if you mention him)