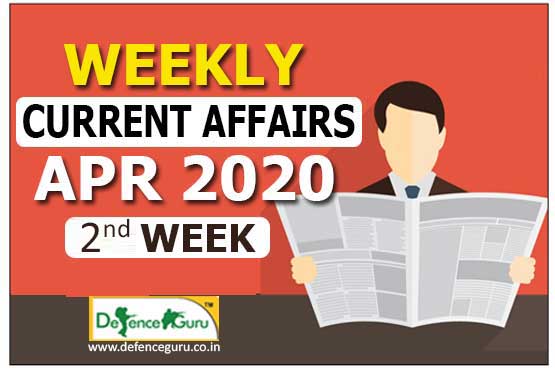 APPOINTMENTS
1.Raghuram Rajan
IMF MD Kristalina Georgieva named former RBI governor Raghuram Rajan and 11 others to her external advisory group. The group will provide perspectives from around the globe on key developments and policy issues, including responses to the exceptional challenges the world now faces due to the coronavirus pandemic. Rajan, 57, who was the Reserve Bank of India (RBI) governor for three years until September 2016, is currently working as a professor at the prestigious University of Chicago.
2. Three HC judges in Jammu & Kashmir High Court administered oath by Chief Justice
Justice Vinod Chatterji Koul, Justice Sanjay Dhar and Justice Puneet Gupta were sworn in as permanent Judges of the common High Court for the Union territories of Jammu & Kashmir and Ladakh. The newly appointed Judges were administered the oath of office by Chief Justice J&K High Court, Justice Gita Mittal in a simple but impressive ceremony in the Jammu wing of the High Court. The sitting Judges of the High Court of J&K joined the oath ceremony through Video Conference while sitting in their respective residences.
BOOKS
3. 'The Art of Her Deal'
A Pulitzer Prize-winning reporter for The Washington Post has written an unauthorized biography of first lady Melania Trump. Mary Jordan's "The Art of Her Deal," which draws upon more than 100 interviews. Jordan began working on the book in 2015, well before Donald Trump's surprise victory in the presidential election. She investigated everything from Melania Knauss' childhood in Slovenia to her years as a model to her relationship with her husband.
DEATHS
4.Ashok Desai
Former Attorney General of India and senior advocate Ashok Desai passed away. A Padma Bhushan awardee, Desai held office as the Attorney General of India from July 9, 1996 to May 6, 1998. Earlier, he was the Solicitor General of India from 18 December, 1989 to December 2, 1990. Desai took up several landmark cases, including decriminalisation of homosexuality, Vineet Narain case relating to investigation into allegations of corruption against high-ranking public officials in the country, Narmada Dam case and Illegal Migrants (Determination by Tribunal) (IMDT) Act in Assam, among others.
5.KP Dhal Samata
Veteran Army officer Lt Gen (retd) K P Dhal Samanta, who had played a valiant role in 1971 and Kargil wars, died. A product of the first batch of Sainik School Bhubaneswar, Lt Gen Samanta had retired as Director General of the Rashtriya Rifles, India's premier counter insurgency force deployed in Kashmir. Gen Samanta fought in the 1971 war on the eastern front and was awarded the Poorvi Star. He was among the veterans invited regularly to Bangladesh as a mark of honour for their valiant efforts in the liberation of Bangladesh. Later in his career, he participated in Operation Blue Star and the larger fight against terrorism in Punjab. During the 1999 Kargil war, Samanta was instrumental in helping deploy the 155 mm Bofors guns in difficult conditions.
6.Peter Bonetti
Peter Bonetti, the former Chelsea and England goalkeeper nicknamed "The Cat" for his outstanding reflexes and agility, has died. Bonetti died after suffering from long-term illness. He appeared in 729 appearances for the London club over two spells from 1960-75 and 1977-79. Only Ron Harris, with 795, has made more appearances for the club. Bonetti made seven appearances for England, including in the 1970 World Cup finals. He was in the 1966 World Cup-winning squad but did not play, belatedly receiving a winner's medal in June 2009.
7.Stirling
Stirling Moss, the British racer widely regarded as the greatest Formula One driver ever to win the world championship, has died at the age of 90. He made 67 starts in the F1 World Championship, winning 16 races and claiming 16 pole positions and 24 podium positions. He retired from top-level competition after a crash in 1962 but continued in historic racing and was highly active within motor racing for the rest of his life. In 1961 he was named the BBC's sports personality of the year.
8.Rifat Chadirji
Rifat Chadirji, known as the father of modern Iraqi architecture, died in the United Kingdom after contracting the novel coronavirus. The 93-year-old architect and photographer is credited with designing some of Iraq's most well-known structures, including the iconic "Freedom Monument" in the now protest hub of Baghdad's Tahrir Square. Born in Baghdad in 1926, Chadirji studied in London and returned to Iraq in the 1950s to design his magnum opus, an elegant arch entitled "The Unknown Soldier" as well as the capital's post office and other public buildings. Chadirji had been a longtime advocate of preservation, working even under Saddam to halt the demolition of traditional Iraqi architecture in Baghdad.
9.Jackie du Preez
The former Zimbabwean cricketer Jackie du Preez passed away. The leg-spinner played for South Africa in Zimbabwe's pre-independence days. He played two Tests for South Africa in 1967. Du Preez didn't represent South Africa thereafter but enjoyed a long and successful first-class career. He also enjoyed enough success with the bat so as to be labelled an all-rounder, scoring 4,063 runs in first-class cricket at an average of 23.76, including one century and 19 fifties.
10.Shanti Hiranand
Renowned Hindustani classical singer and Padma Shri awardee Shanti Hiranand Chawla passed away. The singer was trained in thumri, dadra and ghazal singing by Begum Akhtar, and was world renowned for keeping the legendary ghazal singer's style alive in her performances, which she staged all across the world, including Lahore, Islamabad, Toronto, Boston, New York, and Washington. During her illustrious career, she has received numerous accolades, including the Padma Shri, which was awarded to her in 2007.
11.John Prine
John Prine, an American folk legend widely considered one of his generation's most influential songwriters, died following complications of coronavirus. He won two Grammy awards for best contemporary folk albums "The Missing Years (1991)" and "Fair & Square (2005)". He was bestowed with Grammy Lifetime Achievement Award and was also inducted into the Songwriters Hall of Fame. Bob Dylan has named Prine among his favorite songwriters.
12.Hazarilal Raghuwanshi
Senior Congress leader and former Madhya Pradesh minister Hazarilal Raghuwanshi passed away. A native of Seoni Malwa town in Hoshangabad district, Raghuwanshi was a five-time MLA from the Assembly constituency and also served as a minister in various Congress-led governments in the state. The senior leader was elected as an MLA for the first time in 1977 and he also served as a deputy speaker in the state Assembly from 2003-2008. Currently he was a member of the party disciplinary committee.
13.'Goldfinger' Bond girl Honor Blackman passes away
Honor Blackman, one of the most memorable co-stars of the early James Bond films, has died at the age of 94. The actress shot to fame in her late 30s after playing legendary Bond girl Pussy Galore in the 1964 movie "Goldfinger".Blackman also became well-known in Britain for playing the character Cathy Gale in the popular 1960s TV spy series 'The Avengers' alongside Patrick Macnee as the bowler-hatted John Steed.
SPORTS
14.India retains 108th slot at FIFA's latest ranking
India football team retained its 108th spot in the latest FIFA rankings issued in the latest rankings. In view of the COVID-19 pandemic, the whole raft of international fixtures including qualifiers for the FIFA World Cup and other major tournaments has been postponed. Belgium and France retained their first and second positions respectively in the latest rankings. Brazil is in third place followed by England.
15. England's Ben Stokes named as leading cricketer in the world by Wisden
England all-rounder Ben Stokes ended Virat Kohli's 3-year reign to be named Wisden's leading cricketer in the world. Stokes was later named both BBC Sports Personality of the Year and received an OBE in the New Year's Honours List before claiming ICC Men's Player of the Year honours. Andrew Flintoff was the last English player to win the award in 2005. Before Stokes, India captain Virat Kohli had won the award three straight times.
INTERNATIONAL
16. World Chagas Disease Day: April 14
For the first time, the global community is observing World Chagas Disease Day, on April 14. The aim is to raise visibility and public awareness in people about the disease and help raise the resources needed for its prevention, control or elimination. Chagas disease, also called American trypanosomiasis, has been termed as a "silent and silenced disease", because of its slow progress. Once endemic in Latin American countries, Chagas disease is now present in many others, making it a global health problem. It was on this date in 1909 that the first patient, a Brazilian girl named Berenice Soares de Moura, was diagnosed with this disease by Dr Carlos Ribeiro Justiniano Chagas. Chagas disease is prevalent mainly among poor populations of continental Latin America and affects 6–7 million people.
17. IMF to consider $1.4 bn loan to Pakistan after Imran Khan seeks help to tackle COVID-19 economic fallout
The International Monetary Fund (IMF) has called its executive board meeting on April 16 to consider disbursement of an extra loan worth $1.4 billion to Pakistan after prime minister Imran Khan's request. Khan said that in developing countries, apart from containing the virus and dealing with the economic crisis, the biggest worry is people dying of hunger as a result of the lockdown. The Pakistan government had also requested the IMF last month for a low-cost, fast-disbursing loan under the fund's Rapid Financing Instrument (RFI) to deal with the adverse economic impact of COVID-19.
The RFI is used to provide financial assistance to IMF member countries facing an urgent balance of payments need. The $1.4 billion loan to Pakistan is additional to the country's $6 billion bailout package that it signed with the IMF in July last year to stave off a balance of payments crisis. The government is also planning to seek more support from the World Bank and Asian Development Bank in the future to save its economy from the dire economic fallout.
18. India sends 5,022 metric tonnes of wheat to Afghanistan
India has shipped the first consignment of 5,022 metric tonnes of wheat to Afghanistan to ensure food security during difficult times of COVID-19 pandemic. Indian Embassy in Afghanistan has announced that 251 containers carrying the first consignment of 5,022 metric tonnes of wheat out of the total gift of 75,000 metric tonnes from India to Afghanistan set sail from Kandla port to Chabahar port. Last year, India Ambassador to Afghanistan Vinay Kumar had said that India would give 75,000 metric tonnes of wheat to Afghanistan. Indian embassy in Afghanistan has also announced that New Delhi will send 5 lakh hydroxychloroquine tablets soon.
19. International Day of Human Space Flight: 12 April
The International Day of Human Space Flight is the annual celebration, held on April 12, of the anniversary of the first human space flight by Yuri Gagarin. It was proclaimed at the 65th session of the United Nations General Assembly on April 7, 2011. Yuri Gagarin crewed the Vostok 1 space flight in 1961, making one orbit around the Earth over 108 minutes in the Vostok 3KA spacecraft launched by Vostok-K launch vehicle. In the Soviet Union, April 12 was commemorated as Cosmonautics Day since 1963, and is still observed in Russia and some former Soviet states.
20.Famed Anak Krakatau Volcano is erupting once again
Indonesia's Anak Krakatau volcano spewed a column of ash 500 meters into the sky in the longest eruption since its explosive collapse in 2018. Anak Krakatau, which means child of Kratakau, is the offspring of the famous Krakatau volcano, whose monumental eruption in 1883 triggered a period of global cooling. Anak Krakatau volcano is located in the Sunda Strait between the Indonesian islands of Java and Sumatra. In 2018, the volcano's eruption induced an underwater landslide leading to a massive tsunami along the coasts of Sumatra and Java, and killed 430 people.
21.Major Oil producers except Mexico agree to output cuts: OPEC
OPEC said that the major oil producers except Mexico have agreed to cut output in May and June by 10 million barrels per day, after marathon talks to counter collapse in prices. The agreement, which reduces production to eight million barrels per day from July to December, depends on Mexico's support for it to take effect. Global fuel demand has plunged by around 30 million barrels per day, or 30 percent of global supplies, as steps to fight the virus have grounded planes, cut vehicle usage and curbed economic activity.
OPEC Headquarters: Vienna, Austria
Members: 13
Secretary General: Mohammed Barkindo
22.Global coronavirus death toll crosses 100,000; WHO warns against lifting of restrictions
The global coronavirus death toll crossed 100,000 as Easter celebrations around the world began in near-empty churches with billions of people stuck indoors to halt the pandemic's worldwide march.The grim milestone came as the World Health Organization issued a dire warning that prematurely lifting lockdown restrictions could spark a deadly resurgence of the disease. The International Monetary Fund said the world now faces the worst downturn since the Great Depression of the 1930s. This week, China started to ease months-old lockdown orders in Wuhan, where the virus first emerged in December.
WHO Director-General: Tedros Adhanom
Headquarters: Geneva, Switzerland
Founded: 7 April 1948
23.World Homoeopathy Day: 10 April
The world homeopathy day is celebrated each year on April 10. This day is celebrated to honor the birth of the father of the Homoeopathic system of medicines Dr. Samuel Hahnemann. Born in Paris, France, he was a German physician, who was an acclaimed scientist, a great scholar, and linguist. He discovered the way to heal through the use of homeopathy.
2020 theme: "Linking research with education and clinical practice: Advancing scientific collaborations".
24.Brazilian Prez Bolsonaro thanks PM Modi, people of India for helping Brazil tackle COVID-19 outbreak
Brazil President Bolsonaro in his address to the nation thanked Prime Minister Narendra Modi and the people of India for helping Brazil tackle the COVID-19 outbreak by providing raw materials for Hydroxychloroquine production. Mr. Bolsonaro said that Brazil would receive the raw materials following his direct conversation with Prime Minister Modi. He expressed gratitude towards the Prime Minister and the people of India.
25.SAARC Development Fund allocates $5 million for Covid-19 projects
The SAARC Development Fund (SDF) has allocated USD 5 million (about Rs 38 crore) for COVID-19 projects in eight member countries as the virus pandemic threatens economic activities across the globe. This COVID-19 project shall be funded by SDF under its social window thematic areas. The objective of the USD 5 million allocation is to provide fund support to the member states in their efforts and to protect the people of the SAARC member states by mitigating the financial losses and severe socio-economic impact of the COVID-19 pandemic. The SAARC Development Fund is mandated to build regional integration and economic cooperation through project funding in all the member countries through its economic, infrastructure and social windows.
26.US begins trial for a second potential COVID-19 vaccine candidate
In the US second clinical human testing for COVID-19 vaccines, a new vaccine candidate entered Phase 1 clinical human testing after the US Food and Drug Administration (FDA) accepted Inovio Pharmaceuticals' Investigational New Drug (IND) application for INO-4800 vaccine candidate. The company, backed by collaborators that include the Bill and Melinda Gates foundation is testing its DNA vaccine candidate designed to prevent COVID-19 infection with clinical testing in healthy volunteers beginning this week. It will enrol up to 40 candidates in its Phase 1 study of the vaccines INO-4800 will enrol up to 40 people.
27.US President Trump says he would put on hold the WHO funding
United States President Donald Trump has said that he would put on hold funding to the World Health Organization, WHO. He accused the global organization of becoming China-centric during the ongoing Coronavirus pandemic. Geneva-headquartered World Health Organization, receives vast amounts of money from the United States. He alleged that the organization has become a political puppet of the Chinese Government. The United States' intelligence community has reported that the Chinese Government hid the threat of COVID-19 and, as a result, made it difficult for the rest of the world to respond early, appropriately and aggressively.
NATI ONAL
28.Indian Army observes 36th Siachen Day on 13th April
The Indian Army observed the 36th Siachen Day on 13 April, remembering the gallant martyrs of Siachen. Siachen Day commemorates the courage and fortitude displayed by troops of the Indian Army in securing the highest and coldest battlefield in the world. On April 13, 1984, the Indian Army launched ''Operation Meghdoot'' to secure Bilafond La and other passes on the Saltoro Ridgeline from Pakistani aggression. Siachen lies in the Karakoram Range in North-West India. Siachen Glacier is 76.4 km long and covers about 10,000 sq km of uninhabited terrain. It was in 1974 that Pakistan started permitting mountaineering expeditions in the Siachen Glacier.
29.Nation remembers Dr. Bhim Rao Ambedkar on his 129th birth anniversary
Nation remembers Dr. Bhim Rao Ambedkar on his 129th birth anniversary. Dr. Ambedkar is known as the chief architect of the Indian Constitution and has been bestowed with the country's highest civilian honor, Bharat Ratna in 1990 posthumously. Babasaheb Bhim Rao Ambedkar was born on 14th April, 1891 at Mhow, now known as Dr. Ambedkar Nagar in Madhya Pradesh. Dr. Ambedkar was a known jurist, economist, politician and social reformer who worked hard throughout his life to end social discrimination against weaker sections of the society. He became the first Law and Justice Minister after the independence and played an important role in drafting the Indian Constitution and made provisions for abolition of all forms of discrimination.
30.IIT Bombay researchers get patent for smart stethoscope "AyuDevice"
A team at the Indian Institute of Technology of Bombay (IIT-B) has developed a "digital stethoscope" "AyuDevice", that can listen to heart beats from a distance and record them, minimising the risk of healthcare professionals contracting the novel coronavirus from patients. The data or the auscultated sound from a patient's chest is wirelessly sent to the doctor using Bluetooth, doing away with the need to go near to take readings. The IIT-B team has received a patent for the device that records the auscultated sound and stores it as part of a patient's health record. The team has sent 1,000 stethoscopes to different hospitals and healthcare centres across the country.
31.e-NAM completes four years of implementation
The pan-India Agriculture trading portal e-NAM completed four years of implementation on 14 April. e-NAM helped in realising the vision of One Nation One Market for agri produce. e-NAM was launched by Prime Minister Narendra Modi in 21 mandis on 14th April in 2016. More than 1.66 crore farmers and 1.28 Lakh traders are registered on e-NAM platform. Farmers are free to register on e-NAM portal and they are uploading their produce for sale online to the traders across all e-NAM mandis.
32.Pohela Boishakh 2020: Bengali New Year
Gregorian calendar, the Bengali New Year usually falls around April 14 or April 15. This year Pohela Boishakh is celebrated on April 14. On this day, Bengali traders community opens new books of accounts named as 'Hal Khata'. But due to ongoing lockdown, New Years celebrations have been drastically curtailed this year.
33.Atal Innovation Mission, NITI Aayog & National Informatics Centre (NIC) jointly launches CollabCAD in ATL schools
Atal Innovation Mission, NITI Aayog and National Informatics Centre (NIC) jointly launched a collaborative network, CollabCAD. These computer enabled software systems provide a total engineering solution from 2D drafting & detailing to 3D product design. The aim of this initiative is to provide a great platform to students of Atal Tinkering Labs (ATLs) across the country to create and modify 3D designs with free flow of creativity and imagination. This software would also enable students to create data across the network and concurrently access the same design data for storage and visualization. CollabCAD is a great platform for students to utilize indigenous, state-of-the-art made-in-India software for 3D modeling/slicing to use 3D Printing.
34.Prasar Bharti launches 'DD Retro' to invoke nostalgia
Public service broadcaster Prasar Bharti has launched a new channel specifically dedicated to old classics called DD Retro. For now, DD Retro is airing the same shows that DD National had brought back in the wake of the covid-19 outbreak to keep viewers engaged. Apart from mythological epics Ramayana and Mahabharat, the classics revived on the network are historical dramas Chanakya directed by Chandraprakash Dwivedi, superhero series Shaktimaan, detective show Byomkesh Bakshi and many more. Last week, following the return of these classics, Doordarshan emerged as the most watched channel in India, with its viewership surpassing any other genre in the Hindi-speaking markets when the mythological epic, Ramayana was aired. In the last two weeks when the Ramanand Sagar show, a favourite from the 1980s, was telecast on DD, the 9am and 9pm slot viewership grew 60 times.
35.HRD Minister launches web portal 'YUKTI'
Minister for Human Resource Development Ramesh Pokhriyal Nishank has launched a web-portal YUKTI (Young India Combating COVID with Knowledge, Technology and Innovation) in New Delhi. The portal and dashboard will monitor and record the efforts and initiatives of the Ministry of HRD. It intends to cover different dimensions of COVID-19 challenges in a holistic and comprehensive way. The Minister informed that it will cover the various initiatives and efforts of the institutions in academics, research especially related to COVID, social initiatives and measures taken for the betterment of the total well being of the students. The portal will cover both qualitative and quantitative parameters for effective delivery of services to the academic community at large.
36. 'Food Bank' to help the poor and needy introduced in Manipur
In Manipur, a new initiative titled 'Food Bank' has been introduced by the Imphal East District Administration to provide immediate aid in the form of free food to the poor and needy. These banks will provide food to the people who are facing scarcity of essential commodities due to the long statewide lockdown in view of the threat of Coronavirus disease (COVID-19). Distribution of food items, hand sanitisers and face masks has already started to Drug Rehabilitation Centres and people living with HIV located in Imphal East District. On the other hand, many donors from various sections of society have responded positively to the initiative. Officials, who will be managing the 'Food Bank' have announced to the public that they will distribute the items after proper verification of the beneficiaries.
37.With 70% annual global production share, India tops Hydroxychloroquine producer, exporter chart
India is the largest producer and exporter of Hydroxychloroquine with 70 per cent of annual global production. The Department of Pharmaceuticals has said that there is enough stock of API and manufacturing capacity of Hydroxychloroquine formulations to meet the country's requirement as well as export obligations. Senior Scientist at ICMR Dr Raman Gangakhedkar told the media in New Delhi that the use of Hydroxychloroquine is as Preventive healthcare and not as treatment.
38.Kerala to become the first state to commence convalescent plasma therapy to treat critically ill COVID-19 cases
Kerala is set to become the first state in the country to commence convalescent plasma therapy, to treat critically ill COVID-19 cases on a trial basis. The Indian Council of Medical Research has given its nod to Kerala for the first of its kind project. In this therapy the blood plasma from individuals who have recovered from COVID-19, i.e. their immune system that has developed antibodies in the blood plasma, to beat the disease, is transfused into a person critically ill with the disease. The project is initiated by the Sree Chithira Thirunal Institute for Medical Sciences and Technology in Thiruvananthapuram. At present Convalescent plasma therapy is not new and has been used by doctors to treat critically ill patients during earlier epidemics like H1N1, SARS and Ebola.
39.Finance Ministry extends deadline for mandatory minimum deposit in PPF, Sukanya Samriddhi Account till June 30
The Finance Ministry has extended the deadline for mandatory minimum deposit in Public Provident Fund (PPF) and Sukanya Samriddhi Account (SSA) for 2019-20 by three months up to June 30 in view of the lockdown due to the coronavirus outbreak. The relaxation will be applicable for account holders of PPF, Sukanya Samriddhi Account (SSA) and Recurring Deposits (RDs). The Government has taken the decision to safeguard the interests of small savings depositors in view of the lockdown. The Sukanya Samriddhi Yojana was launched by the Prime Minister of India on January 22, 2015. It encourages parents of a girl-child to stock a fund for their education and marriage.
40.National Safe Motherhood Day: 11 April
National Safe Motherhood Day is observed every year on April 11. Every year the day is celebrated to create awareness about the day that is dedicated to enhancing healthcare and maternal facilities for pregnant women and her postnatal needs. The Government of India had declared 11 April as National Safe Motherhood Day in the year 2013 and it coincides with the anniversary day of Kasturba Gandhi's birth, wife of Mohan das Karam Chand Gandhi, the father of the nation.
41.Union Minister Dharmendra Pradhan participates in G20 Extraordinary Energy Ministers' virtual meeting
Minister of Petroleum and Natural Gas and Steel, Dharmendra Pradhan participated in the G20 Extraordinary Energy Ministers' virtual Meeting. The meeting was called by Saudi Arabia, in its capacity as the G20 Presidency, and chaired by Saudi Arabia Energy Minister Prince Abdulaziz. The meeting was attended by Energy Ministers of G20 countries, guest countries and heads of international organizations including OPEC, IEA and IEF. The G20 Energy Ministers' focused on ways and means to ensure stable energy markets, which are affected due to demand reduction as result of the COVID-19 pandemic.
42.Vice President Venkaiah Naidu pays homage to Jyotiba Phule
Vice President Venkaiah Naidu paid homage to Jyotiba Phule on the occasion of Phule's Jayanti. Jyotiba Phule, was an Indian social activist, thinker, anti-caste social reformer and writer from Maharashtra. His work extended to many fields including eradication of untouchability and the caste system, and women's emancipation. He is mostly known for his efforts in educating women and lower caste people. On 24 September 1873, he, along with his followers, formed the Satyashodhak Samaj (Society of Seekers of Truth) to attain equal rights for people from lower castes.
43.NCW launches WhatsApp number to report domestic violence during COVID-19 lockdown
The National Commission for Women (NCW) launched a WhatsApp number to report cases of domestic violence, which have seen a rise during the coronavirus lockdown period. The NCW said the WhatsApp number, '7217735372', is in addition to the online complaint links and emails which are already operational. The NCW urged people to report such cases through WhatsApp on the number so that the agency can provide support and assistance to the women in distress or experiencing domestic violence. The number has only been launched for the period of lockdown till normal offices resume. National Commission of Women Chairperson Rekha Sharma had recently said that domestic violence complaints were increasing by the day since the nationwide lockdown was imposed on March 25, with 69 complaints received just through email.
44.Hindustan Unilever partners with UNICEF to support India's fight against COVID-19
Hindustan Unilever has collaborated with the United Nations Children's Fund (UNICEF) for a mass communication campaign to inform and empower the general public against the COVID-19 pandemic. The campaign brings together the marketing expertise and scale of HUL and the technical knowledge of UNICEF to create engaging communication tools that can help people change behaviours and stay safe during the pandemic. HUL had recently committed Rs 100 crore in donations to help India fight the coronavirus crisis. In addition to the campaign, it is rolling out many initiatives to ensure citizens across the country have access to essential products such as soaps, sanitisers and other products.
45.ADB assures India of 2.2 bn US dollar support to fight against COVID-19 pandemic
Asian Development Bank assured India of 2.2 billion US dollar support to fight against the COVID-19 pandemic. ADB President Masatsugu Asakawa assured Finance Minister Nirmala Sitharaman of financial support of about 16,500 crore rupees. The ADB President also appreciated the 1.7 lakh crore rupees economic relief package to provide immediate income and consumption support to the poor, women, and workers affected by the nationwide lockdown. On 18th of March, ADB announced an initial package of approximately 6.5 billion US Dollars to address the immediate needs of its developing member countries, including India, as they respond to the COVID-19 pandemic.
46.Doordarshan emerges among highest watched channel in India
Doordarshan has emerged among the highest watched channels in India for the week ending 3rd April. According to Broadcast Audience Research Council, telecast of Ramayan and Mahabharat was the key attribute. This was despite a surge reported by the private broadcasters who are also experiencing higher viewership. The overall TV viewership grew 4 per cent as compared to the previous week and was 43 percent higher than the pre-COVID-19 outbreak period. Interestingly, despite the absence of any new sporting event, the viewership for sports channels grew 21 percent as they beamed India's cricket wins from the past and also old WWE matches.
47.Haryana govt doubles salary of Doctors, Nurses, medical professionals dealing with Coronavirus cases
The Haryana government has decided to double the salary of Doctors, Nurses and other Medical professionals dealing with Coronavirus patients. Haryana Chief Minister, Manohar Lal Khattar said that salaries of all those engaged in fight against COVID-19 be it Doctors, Nurses, Paramedical staff, Class IV staff, Ambulance staff, Testing Lab staff will be doubled. He said this will be applicable till the Coronavirus period ends. He had earlier announced that these professionals will get an ex-gratia benefits between 50 Lakh rupees and 10 Lakh rupees, if they are not covered under the new insurance cover announced by the Centre.
48.Center launches 'iGOT' learning platform to combat COVID-19
The Center has announced the launch of a learning platform to combat COVID-19 for all front-line workers to equip them with the training and in coping with Pandemic. The target groups for the platform, 'iGOT' are Doctors, Nurses, Paramedics, Hygiene Workers, Technicians, Auxiliary Nursing Midwives, ANMs, Central & State Govt. Officers, Civil Defence Officials, various Police Organisations, National Cadet Corpz, NCC, Nehru Yuva Kendra Sangathan, NYKS, National Service Scheme, NSS, Indian Red Cross Society, Bharat Scouts and Guides and other volunteers. Appropriate training will also prepare them for the subsequent stages of the pandemic. The platform delivers curated, role-specific content, to each learner at his place of work or home and to any device of his choice. iGOT platform is designed to population scale, and will provide training to around 1.50 crore workers and volunteers in the coming weeks.
49.SIDBI offers emergency credit facility of up to Rs 1 crore to SMEs
The Small Industries Development Bank of India (SIDBI) said it will provide emergency working capital of up to Rs 1 crore to small and medium enterprises against their confirmed government orders. The new loan product, SIDBI Assistance to Facilitate Emergency response against coronavirus (SAFE) plus will be offered collateral free and disbursed within 48 hours. The loans will be offered at an interest rate of 5 per cent. SIDBI further said it has enhanced the loan limit for MSMEs to Rs 2 crore under its SAFE initiative. The scheme was launched to provide financial assistance to MSMEs engaged in manufacturing of hand sanitizers, masks, gloves, head gear, bodysuits, shoe-covers, ventilators and goggles used in dealing with COVID-19.
50.Twitter co-founder Jack Dorsey to contribute 1 billion US dollars to Coronavirus relief fund
Twitter co-founder and chief executive Jack Dorsey has made a commitment of one billion US dollars out of his personal fortune to coronavirus relief through his philanthropic fund. He would transfer his equity in his digital payments group Square to his limited liability corporation Start Small, contributing around 28 per cent of his overall wealth. It could be the largest amount from a single individual for coronavirus relief at a time when the pandemic is inflicting a heavy toll on lives and causing economic disruption across the globe. Earlier, Amazon founder Jeff Bezos had pledged 100 million Dollars to help food relief efforts during the pandemic while Facebook founder Mark Zuckerberg had offered more than 25 million Dollars to help research through the Bill & Melinda Gates Foundation.
51.Biofortified carrot variety developed by farmer scientist benefits local farmers
Madhuban Gajar, a biofortified carrot variety with high β-carotene and iron content developed by Shri Vallabhhai Vasrambhai Marvaniya, a farmer scientist from Junagadh district, Gujarat is benefitting more than 150 local farmers in the area. It is being planted in an area of over 200 hectares in Junagadh, and the average yield, which is 40-50 t/ha, has become the main source of income to the local farmers. The variety is being cultivated in more than 1000 hectares of land in Gujarat, Maharashtra, Rajasthan, West Bengal, Uttar Pradesh during the last three years. Shri Vallabhai Vashrambhai Marvaniyawas conferred with a National Award by the President of India at Rashtrapati Bhavan, New Delhi during Festival of Innovation (FOIN)- 2017. He was conferred with Padma Shri in the year 2019 for his extraordinary work.
52.MHRD launches 'Samadhan' challenge to invite ideas to fight COVID-19
The Innovation Cell of the Ministry of Human Resources Development and All India Council for Technical Education have launched a mega online challenge - Samadhan - to test the ability of students to innovate and offer a quick solution to the Coronavirus pandemic and other such calamities. Students participating in this challenge will search and develop measures that can be made available to the government agencies, health services, hospitals and other services for quick solutions to the Coronavirus pandemic and other such calamities. Apart from this, through this challenge, work will be done to motivate citizens to face any challenge, prevent any crisis and to help people get livelihood. Under the "Samadhan" challenge, the students and faculty will be motivated for doing new experiments and new discoveries and provide them with a strong base leading to the spirit of experimentation and discovery.
Business
53.People's Bank of China now owns 1.01% stake in HDFC
The People's Bank of China (PBOC) has bought 1.01 per cent stake in the Housing Development Finance Corporation (HDFC). PBOC held 1.75 crore shares of HDFC during the quarter that ended in March. HDFC Vice Chairman and CEO Keki Mistry said the PBOC has been an existing shareholder and had owned 0.8 per cent in the company as of March 2019. Due to the coronavirus crisis, HDFC shares fell nearly 39.87 per cent this year from a high of Rs 2,493 to a low of Rs 1,499 last week.
54.Global trade will plunge by up to a third in 2020: WTO
The World Trade Organization (WTO) said that the Global trade could drop by a third this year due to the coronavirus pandemic. COVID-19 has completely upended the global economy and with it international trade. The global trade body was projecting that "trade in 2020 will fall steeply in every region of the world, and basically across all sectors of the economy". North America and Asia would be hardest-hit and could see their exports plunge by 40 and 36 percent respectively, while Europe and South America could see declines of more than 30 percent. In its main annual forecast, the 164-member WTO pointed out that trade had already been slowing in 2019, before the emergence of the novel coronavirus.
WTO Headquarters: Geneva, Switzerland
Membership: 164 member states
Founded: 1 January 1995
Director-General: Roberto Azevêdo
55.India's GDP projected at 4.8%: UN report
According to a UN report, India's GDP growth for the current fiscal is expected to slow down to 4.8 per cent. It warned that the COVID-19 pandemic is expected to result in significant adverse economic impacts globally. The UN 'Economic and Social Survey of Asia and the Pacific (ESCAP) 2020: Towards sustainable economies' said that COVID-19 is having far-reaching economic and social consequences for the region, with strong cross-border spillover effects through trade, tourism and financial linkages. India's GDP growth for the fiscal year 2019-2020 was estimated at 5 percent and is forecast to slow down to 4.8 per cent for the current fiscal 2020-21. Economic growth for the country could stand at 5.1 per cent for fiscal year 2021-22. The report noted that these are very preliminary forecasts based on the data and information available up to March 10.
56.CCI approves Hitachi's proposed acquisition of 80.1% in power grid business of ABB Limited
The Competition Commission of India (CCI) approves the proposed acquisition of 80.1% stake by Hitachi in the power grid business of ABB Limited. The proposed combination envisages acquisition of 80.1% share capital of ABB Management Holding AG (ABB Management) by Hitachi Limited (Hitachi) from ABB Limited (ABB). ABB Management will hold the entire power grid business of ABB (Target Business). Hitachi, headquartered in Japan, is the parent company of the Hitachi group of companies. It is active in a variety of business segments including IT Solution, Energy Solution, Industry Solution, Mobility Solution, and Smart Life Solution.