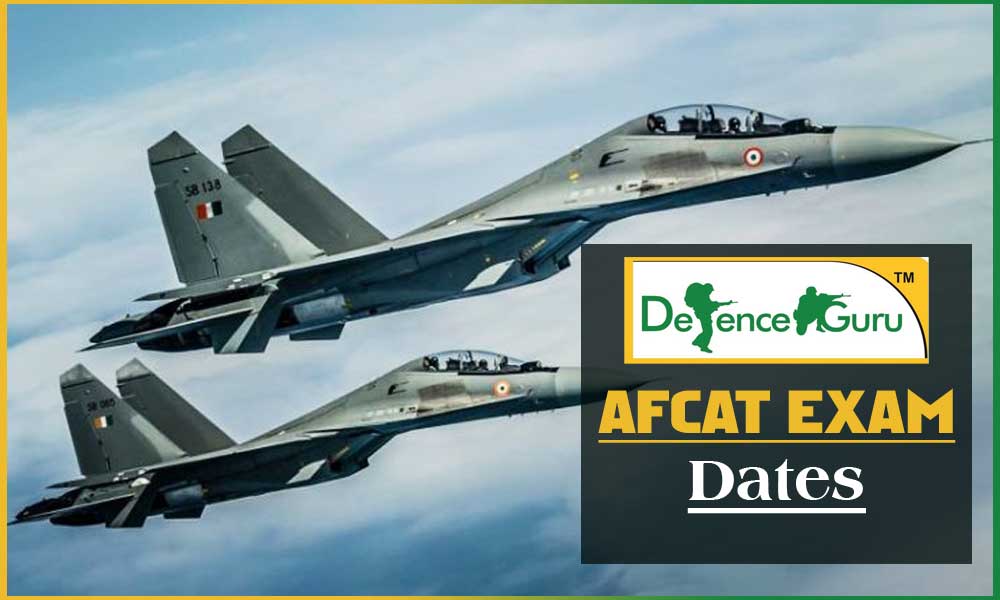 AFCAT Exam Details
AFCAT stands for Air Force Common Admission Test and is also referred to as the Indian Air Force Exam. AFCAT is a national level competitive exam conducted by the Indian Air Force (IAF) to select officers for all its branches, except for the medical and dental branches. The AFCAT is conducted twice every year, once in February, and the other time in August. The IAF recruits its officers broadly under three branches, they are, the Flying Branch, the Technical Branch, and the Ground Duty Branch.
The Flying Branch consists of Fighters, Transports, and Helicopters. The Technical Branch deals with the Mechanical and Electronic aspects, while the Ground Duty Branch comprises of Administration, Accounts, Logistics, Education and Meteorology.
The AFCAT or the Air Force Common Admission Test is a national level competitive examination that is conducted two times every year to recruit eligible air force aspirants for different air force departments, except the medical and dental one. Every year several thousands of students appear for the examination to get selected in any of the three air force departments i.e. the ground staff, the technical staff, and the flying staff. It becomes very difficult to score a good rank in such type of competitive examinations, especially when thousands of other applicants' are also competing to get the same position.
Through AFCAT you can apply for all the three branches of the IAF which are Flying Branch, Technical Branch and Ground Duty Branches. The eligibility criteria for different branches vary. Both men and women can apply for all the three branches. While for women there is short service commission only in all the three branches, for men there is Permanent as well as Short Service Commission for men. However for Flying Branch only Short Service Commission is there through AFCAT. Thus if you clear the written exam and then clear the AFSB also then you have a chance of joining the Air Force Academy.
If you have successfully cleared Step 1, you will receive a Call letter to report to any one of the Air Force Selection Boards located at Dehradun, Varanasi, Gandhinagar and Mysore. At the Air Force Selection Board (AFSB), you undergo following tests in order to ascertain your suitability and gauge your potential as an Officer in the Indian Air Force. After clearing this exam you will appear before Air Force selection Board and Medical board. After getting recommended by both the boards, a merit list will be released and if your name is in the list, your course will commence in January (next year for feb exam) and July (next year for Aug exam). That's it about AFCAT and further selection process.
AFCAT exam conducted twice a year in February and August. Here given the details about AFCAT Exam Notification & Dates. We Share Some Important Links related to AFCAT Exam.
AFCAT Notification & Exam Date
AFCAT 2 2018 Notification and Exam Date
| | | |
| --- | --- | --- |
| S.no. | Exam Details | Dates |
| 1 | AFCAT Notification released on | May 30, 2018 |
| 2 | AFCAT 2 Application form available | June 16, 2018 |
| 3 | Last date to registeration | July 15, 2018 |
| 4 | Last date of application fee payment | July 15, 2018 |
| 5 | Issuance of admit card | After August 1, 2018 |
| 6 | Date of AFCAT 2018 online exam | August 18 or 19, 2018 |
| 7 | Declaration of result (AFCAT/EKT) | October 2018 |
| 8 | AFSB Interview dates | To be announced |
| 9 | Declaration of final result | To be Announce |
Important Links
Â