Notice for SSB Interview of SSC 109 and 23 Non Tech courses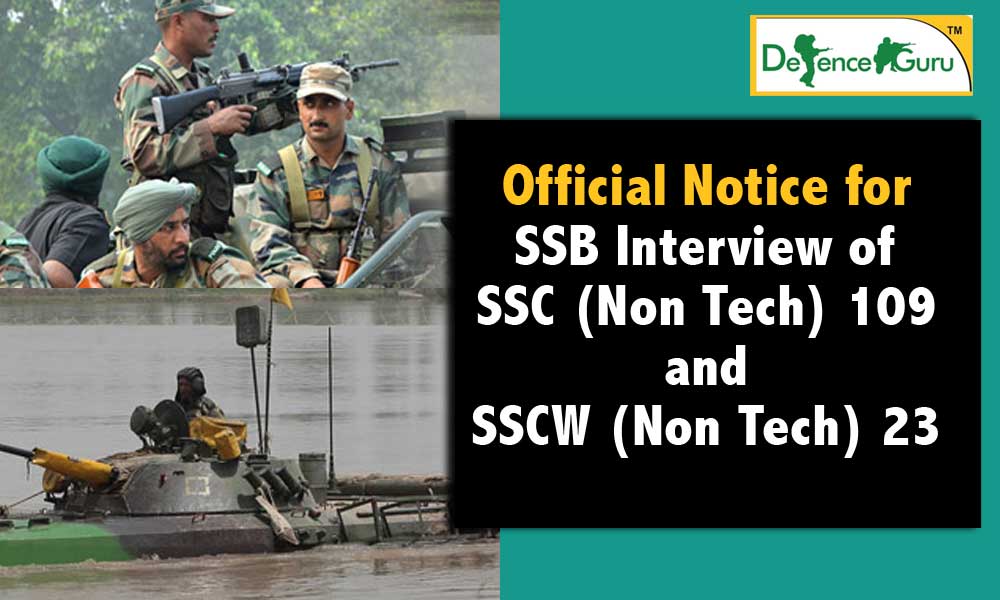 Official Notice for SSB Interview of SSC (Non Tech) 109 and SSCW (Non Tech) 23
Indian Army has released the official notice for SSB Interview of SSC (Non Tech) 109 and SSCW (Non Tech) 23.
Candidates of SSC (Non Tech) 109 and SSCW(Non Tech) 23 Courses are not required to carry their UPSC admit card/application at the time of SSB interview. They are required to carry identity proof with requisite documents mentioned in the call up instructions of the SSB center. Their credentials will be checked against details received from UPSC.

Leave a Reply
Defence Guru Team feels pleasure to appreciate from you ! Required fields are marked *.