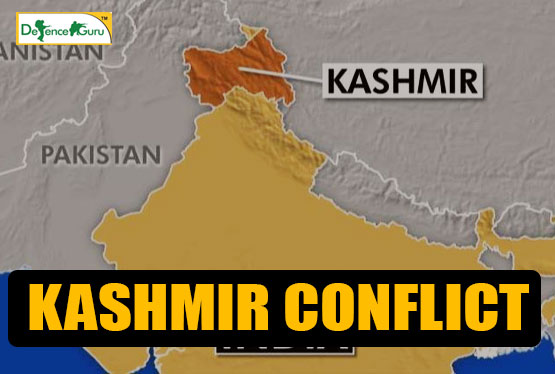 SEE- SAW OF WAR AND PEACE
Kashmir- a land of paradise or a land of bloodshed?
The breathtaking, lush- green, mountainous Kashmir has turned into that helpless lad who is stuck between a hard rock and a stone. Even the kids these days are aware of the in-hostile scenario of the land of eternal beauty. The situation is so heart wrenching that without going into details of this land I will directly target the nuances of age old Kashmir conflict:
Spiting contempt between India and Pakistan since Partition, Kashmir is the darling of both the countries. When Mohd. Ali Jinnah and Jawaharlal Nehru agreed on the partition of India in 1947 a significant piece of land, called Kashmir got hung up between the 2 countries.
In 1948 Pakistan invaded a good portion of Kashmir and is still ruling it. While India calls it PoK (Pakistan occupied Kashmir), Pakistan calls it Azad Kashmir.
Toiling over more than 60 years, Pakistan is trying to capture whole of Kashmir. Various wars from 1948, 1965, 1971, and 1999 have been fought on this account.
Bringing war to a halt, India- Pakistan decided to try dialogue to resolve the issue. Unfortunately, due to 26/11 incident the 2004- 2008 dialogue got postponed.
Soon Kashmir saw a split between people: separatists and nationalists. Pakistan started instigating the Kashmiri youth to urge for their independence from India. It waived in number of terrorists and led up certain deadly attacks.
The insurgency surged in 2010 with 'Kashmir Unrest'. Herein a series of violent protests were lined up after the Indian Army declared killing of 3 "Pakistani infiltrators". It aroused turmoil in the land as few residents began stone pelting, protests and anti- Indian slogans.
Another triggering incident blotted up in 2016 with the death of Hisbul Mujahideen's militant Burhan Wani. He was a heart-throb of the youth and quite famous amongst all. Hence his death resulted in wild protests leading to demise of 96 people and injuring nearly 15000 civilians. Add to that there was a 53 consecutive day curfew.
Since then bloodshed, daily feud, stone pelting, curfew, gunfire, arrest, imprisonment and terrorist and combat attacks have become a regular dose to Kashmiri residents.
Reflecting upon 2019 developments, Pulwama attack has been the major episode. 14 February, 2019 marked a sad day for India. A convoy of vehicles loaded with security personnel was forayed by a suicide bomber killing nearly 40 CRPF.
It agitated tension between Pakistan and India. To counter attack India launched air strikes in Pakistan on 26 February.
Post a gap of 6 tensed months, Indian government brought Kashmir into a lockdown state. Communication, education and employment got blocked. Nearly 2,300 people were detained. Gathering news became hard for journalist. Moreover electronic medium such cable, internet, phone access, broadband service were barred. Three dozen women are waiting to hear about their detained husbands and young boys.
Lastly, just after the lockdown, the Government issued abrogation of Article 370 on August 5. While some found it favorable others thought it unjust as they fear it might pose threat to democracy.
Uncertain future is the near reality of Kashmir. Tormented for ages the land has lost all peace and serenity. To restore it India and Pakistan must indulge in dialogue and co- operative talks because war only leads to destruction.
It's time to revoke humanity!