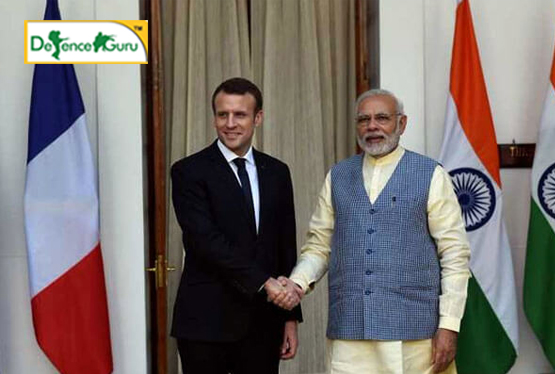 THE FRANCE INDIA LINK UP
On its pedestal to overreaching dreams India is treading high and this time France is bestowing its support.
Yes today's news is about India- France talks on Defence purchase.
Following the Modi- Macron summit, India readies itself for another important talk with France on the issue of Defence equipments.
The decisions finalized in the summit on 22 August will now be presented by NSA Ajit Doval and Emmanuel Bonne in New Delhi for confirmation and implementation .
Let me brief you what the table of discussion will cater to:
France shows interest to sell more Rafale once the order of 36 Rafale is properly executed. In addition U.S is willing to raise its F-21 Aircraft for purchase and Sweden wills to sell Grip.
While Rajnath Singh has already experienced the amazing Rafle jets, now it's time for Indian pilots who will be given special training in France to fly Rafale.
Moreover the two buddies, India and France are hedging towards a new project, a next gen engine to be co- build and co- developed by them. Although the details are not out yet but the nickname of the project is and it is INFRA. Add to that, France Defence company called Safran is heading the project. Very few countries in the world have hold on jet engines. This builds hope that India will list in 'those few' countries as well as have an autonomy on Defence purchase.
Not to forget Doval is the central person to convey smooth talks, links, and discussions between India and France.
Add to that, France has also shown interest in adding Scorpene submarine to India's inventory. It is also predicted to be a part of India's P-75 line of submarine- a prolonged project of India.
Talking about Indian Coastal Guard, France also plans to sell 18 Caracal helicopters to it along with 100 heavy "Panther" helicopters to Indian Navy. Airbus, a renowned French company has shouldered the responsibility of building both the above helicopters.
So that's quite an achievement- to- be. With so many plans on the list India seems to glittering in near future.