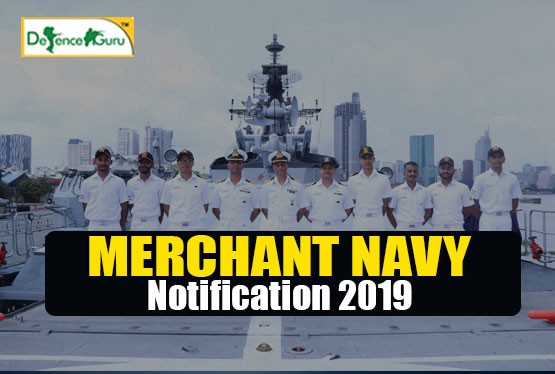 MERCHANT NAVY NOTIFICATION
Merchant Navy is a thrilling career with much adventurous activities in its bag. It has a series of employment opportunities with a luxurious pay. For Indian youths, merchant Navy has turned out to be a lavishing career and its demand has increased in recent years.
There has been a release of various vacancies under Merchant Navy and here are its details:
DECK/ NAVIGATING OFFICER
Deck or navigating officer works for the ship's navigation. They handle not only basal navigation but also discipline, passenger, crew and security. They have to follow rather safeguard national and international laws. Cargo planning, a chief responsibility of Deck Officer is the first met or chief met of deck work. Second met prepares and protect charts for navigation. The third met looks after life boats and fire fighting. Apart from the above the deck officer also supports in cargo works.
ENGINEERING OFFICER
As implied from the name an Engineer looks after technical functioning of the ship and if there is any mishappening then he is the one to be called.
STEWERS/ SERVICE DEPARTMENT
Food is counted among the basic necessities of humans. For all those on ship food is also essential. Hence people in service department cook food. They are incharged for mess as well as living quarters. Chief man manages food stuff, linen, bed, furniture and interiors as well.
MERCHANT NAVY RATINGS
Merchant Navy has 3 kinds of ratings: deck rating which includes cleanliness of the engine, floor and rust; polish; cargo weight lifting. Engine rating includes cleanliness of engine room and oiling. They also have to do greasing of machinery. Catering rating includes cleanliness of essential areas+ cook and serve food.
PERSONALITY
Merchant Navy requires good physical strength. Hence to sustain enough physical and mental strength there are gyms and health areas. If you are a physical trainer then merchant navy is a perfect platform to pay your services. They have to go through certain recruitment process and an examination to avail the job.
CAREER OFFICER
There is a high demand of merchant navy officers in national as well as international area. Even after retirement many Officers keep in touch with the services on ship. Some people choose ship care or maintenance while others choose loading, unloading or custom.
To be eligible for the above positions the candidate must have 10+2 level of education with 60 % marks in Physics- Chemistry- Mathematics in class 12th as compulsory and 50% in English in class 10th. They have to clear CET exam to take admission into a good Merchant Navy course. With that last step you can easily conquer the race to be a Merchant Navy Officer! Good luck.