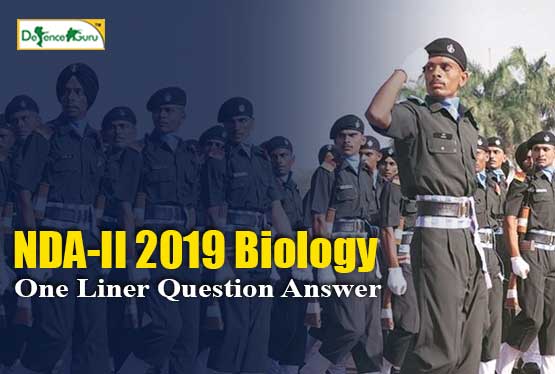 NDA | MNS BIOLOGY ONE- LINER QUESTION- ANSWER
Who, what, when?
These are some questions whose answers can be penned down in one word/ line. When we talk of NDA entrance exam these one liners become important to notice. Often questions are framed in the backdrop of this pattern.
As you might be aware, NDA written exam incorporates 2 papers. Paper1 is of Mathematics while Paper 2 includes GAT+ English. GAT has a variety of sub topics and Biology is one of them. One liner is common in the case of Biology. Since the subject is quite dense it gives hard time to the students to prepare such questions. Hence we have exclusively grouped together the most important one- liner for Biology as per NDA exam level. Hope it makes your preparation easy.