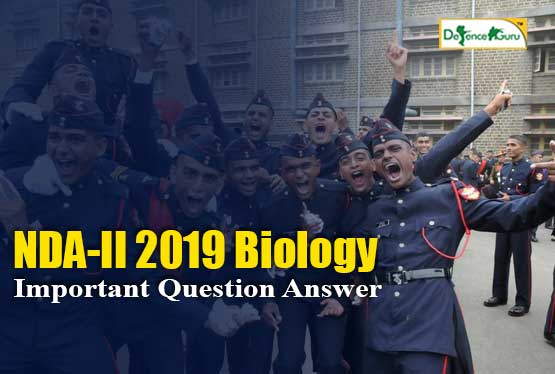 NDA | MNS BIOLOGY QUESTION- ANSWER
Coming 17th is the NDA entrance exam and the candidates can be seen busy turning pages of thick books.
The written part of the highly awaited exam of National Defence Academy is divided into 2 primary sections: Paper 1- Mathematics; Paper 2- GAT+ English. GAT or to say General Awareness involves multiple subjects and Biology is one of them. Be it diseases, scientific names, bacteria or discoveries the subject is vast. Hence we have jotted down some of the most essential and predictable question answers for Biology NDA exam 2019. This collection will not only make you familiar with the sort of questions asked in exam but also give you a good opportunity to practice. So you better go through it carefully.