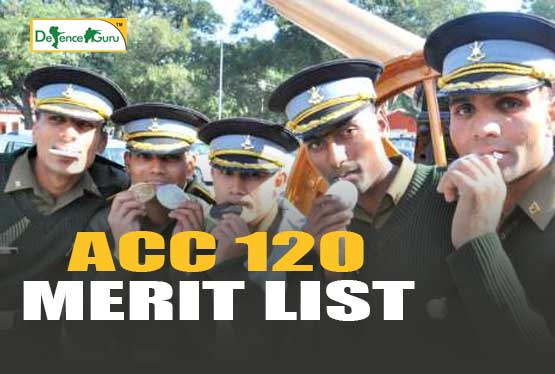 ACC 120 MERIT LIST
Indian Army is the most wide and highly approached branch of Indian Armed Forces. It recruits candidates under various schemes and entries every year. Amongst the many opportunities that Indian Army offers, Army Cadet College (ACC) entry is very significant.
ACC aims to train the already serving soldiers rendering them a great opportunity to move up to the rank of an Officer directly. The training that ACC provides is open to different wings of Indian Armed Forces, that is, Indian Army, Indian Navy and Indian Air Force.
Twice a year ACC conducts its exam which runs on the similar pattern of NDA and CDS. First the applicants have to appear for a written exam followed by an SSB interview. Like each time this year too Indian Army has declared the ACC 120 merit list. There were 75 vacancies in ACC 120 course and 75 serving candidates have been recommended. Below is the link for the same:
Add to that here is the list of toppers of ACC 120 merit list:
LAC Manish Giri
GNR Kuldeep Singh Yadav
LAC Ashish Ragha
Hope the information was useful. Keep in tuned for further updates.