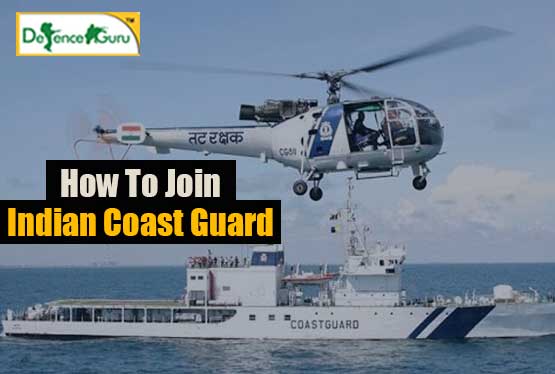 Unleashing The Various Opportunities To Join Indian Coast Guard
We all have heard of Indian Navy, Indian Air Force and Indian Army but paid little attention to Indian Coast Guard. Well, this branch, although a bit confined is an important area of Indian Armed Forces.
The Indian Coast Guard was officially established in 1978 and since then it is managed under the Ministry of Defence. It is the Maritime Paramilitary Force  (PMF) of the Union of India. The running motto of Indian Coast Guard is "vayam rakshamah" meaning "we protect" under which it conducts real life operation at sea. It works in close collaboration with land and air operations.
Like other branches of Indian Armed Forces, the Indian Coast Guard also provides various employment opportunities to interested candidates under different ranks. The selection process for all job types in Indian Coast Guard is as follows:
Twice a year ICG publishes an advertisement regarding notification of Officers who stand equivalent to Assistant Commandants of CAPF.
The time for receiving of application form is May/ June and November/ December.
There is no written test involved here. The selection process is two- fold. First the candidates have to appear for Preliminary Selection Board (PSB), quite alike to SSB. The candidates who successfully pass PSB are called for Final Selection Board (FSB), which includes Psychologist test, Group Testing and Interview (Personality test).
Following the above steps there is a medical exam after which the final result is out.
Well that's all on how to join Indian Coast Guard but to add more to your information graph here is a list of positions and opportunities, alternatively called rank structure, through which you can join this efficient branch:
Assistant Commandant
Deputy Commandant
Commandant (Junior Grade)
Commandant
Deputy Inspector General
Inspector General
Director General
You can join as a Technician or a Sailor. All selected candidates have to go for Basic training at INS Chilka.
Indian Coast Guard is a developing career choice amongst Indian youth. You too can avail the benefits by joining at a position of your own choice so log in to the official website and get the details now.