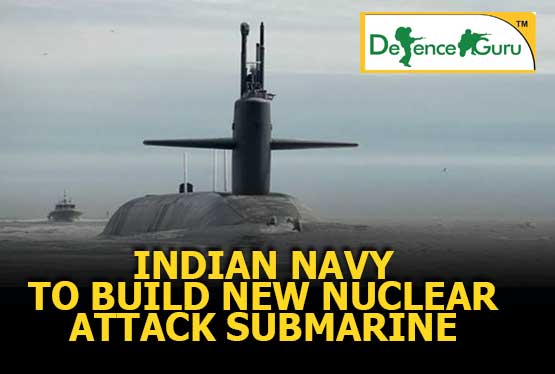 Indian Defence System is on the road to strengthen its security and power to safeguard the nation. All the three wings of Indian Armed Forces: the Indian Navy, Indian Army and Indian Air Force are individually trying to upgrade their departments.
In the limelight of this upgradation process Indian Navy has come up with the declaration of building up 6 new nuclear attack submarines. To elaborate further 18 conventional and 6 SSN- nuclear- power packed submarine for the underwater fleet are planned.
These six submarines shall be of Arihant Class SSBNs and hence will be nuclear powered along with the provision of having nuclear missiles.
The above mentioned submarines shall be build indigenously in close co- ordination to private sector industries.
Seeing the current situation of Indian Navy it can be said that there is certainly a need for new equipments and modernization as only 2 conventional submarines have been inducted have been inducted in past 15 years. These include INS Kalvari and INS Khanderi.
As of the present working situation of Indian Navy, it works upon Russian origin Kilo Class, German origin HDW class and French Scorpene class boats and the recent INS Chakra (Akula class) from Russia.
The plan has been permitted, details are confirmed only its execution remains to be completed. It's certainly a positive endeavor to strengthen the Indian Navy with the induction of new submarines.
Read More: Defence News