Navy SSR, AA and MR Online Mock Test Series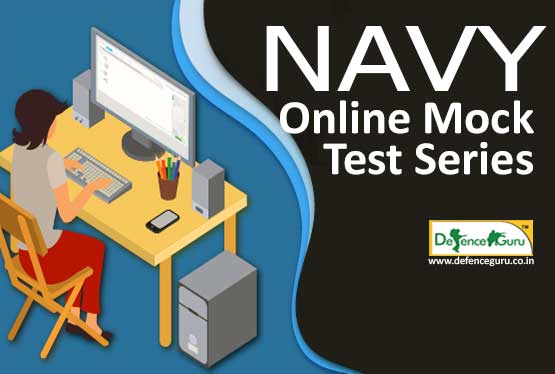 Best Navy - SSR/AA & MR Mock Test Series
Indian Navy recruitment as Sailors for Artificial Apprentice (AA) / Senior Secondary Recruits (SSR) and Matric Recruit (MR) offers unmarried male candidates a golden opportunity to hold a reputed position in Indian Navy. In order to crack such prestigious exam, one must not miss study tool available in online or offline mode of Centurion Defence Academy. The Online Test Series for Navy AA/SSR & MR 2020 exam preparation with defenceguru.co.in portal is now available where you can get all the latest updates, study material, syllabus, exam pattern of the upcoming Navy AA/SSR & MR 2020 exam. The following Navy AA/SSR & MR Mock Test Series article is manifested with complete understanding of the Navy AA/SSR & MR 2020 exam syllabus, paper pattern, preparation tips for better results from the most reliable coaching of Navy AA/SSR & MR exam.
In today's time various sources are available from where you can extract the required information that suits best your exam preparation. Here from first day to last day necessary factual and brief details are provided to you by the top rankers. Navy AA/SSR & MR 2020 briefs for beginners:
| | |
| --- | --- |
| Exam Name | Indian Navy AA/SSR & MR |
| Conducting Body | Indian Navy |
| Official Website | |
| Exam Type | National Level |
| Eligibility Criteria | Unmarried Male candidates can apply |
| Mode of Application | Online |
| Exam Mode | Online |
The rigorous qualifying procedure for final selection in Indian Navy is complex in many phases. Thorough guide provide you a tool required for the exam preparation, the three phase selection process is carried for Navy AA/SSR & MR 2020 Exam.
Selection Process

Phase-I

Online Written Test (Objective Type)

Phase-II

Physical Fitness Test

Phase-III

Medical Test

Phase-IV

Final Selection Merit List
For the exam of Indian Navy AA/SSR & MR, the candidates must fulfill the below eligibility criteria:
| | |
| --- | --- |
| Post | Eligibility Criteria |
| AA | 10+2 examination with 60% marks in aggregate with Maths & Physics, with at least one of these subjects - Chemistry/Biology/Computer Science. |
| SSR | 10+2 examination with Maths & Physics, with at least one of these subjects - Chemistry/Biology/Computer Science |
| MR | Class 10 (High School) Exam Passed from Govt. Recognized Board in India |
Indian Navy AA/SSR & MR 2020 Exam Pattern:
Exam

Type

Subject

Questions

Marks

Time

AA & SSR

Objective

Mathematics

English

Science

General Knowledge

100

100

60

MR

Objective

Mathematics

English

Science

General Knowledge

50

50

30
For each question, a Candidate will be given 1 Marks for Correct Answer and .25 for Incorrect Answer. No marks shall be deducted for unattempted responses.
Indian Navy Sailor Syllabus:
Science-
Physical World and Measurement, Kinematics, Laws of Motion, Work, Energy and Power, Motion of System of Particles and Rigid Body/Gravitation
Mechanics of Solids and Fluids, Heat Thermodynamics, Oscillations, Waves, Electrostatics, Current Electricity
Magnetic Effect of Current and Magnetism, Electromagnetic Induction and Alternating Current, Electromagnetic Waves
Metals and Non Metals, Organic Chemistry, Food, Nutrition and Health, Physiology and Human Diseases, Computer Science
Mathematics-
Relations and Functions, Logarithms, Complex Numbers, Quadratic Equation, Sequences and Series, Trigonometry
Cartesian System of Rectangular Coordinates, Straight Lines family of Straight Lines, Circles
Conic Sections, Permutations and Combinations, Vectors, Exponential and Logarithmic Series, Sets and Set Theory, Statistics
Introduction to Three Dimensional Geometry, Probability Function, Limits and Continuity, Differentiation, Applications of Derivatives
Indefinite Integrals Binomial Theorem, Matrices, Determinant, Definite Integrals
English
Passage, Preposition, Correction of sentences, Change active to passive/ passive to active voice
Change direct to indirect/indirect to direct, Verbs/Tense/Non Finites, Punctuation
Substituting phrasal verbs for expression, Synonyms and Antonyms, Meanings of difficult words
Use of adjective, Compound preposition, Determiners (use of a, the, any etc), Use of pronouns
General Awareness
Culture and Religion, Geography : Soil, Rivers, Mountains, Ports, Inland Harbours, Freedom Movement
Sports: Championships/ Winners/ Terms/ No of Players, Defence, Wars and Neighbours, current Affairs
Important National Facts about India Heritage, Arts, Dance, History, National-Languages, Bird, Animal, Song, Flag, Monuments, Capitals & Currencies
Common Names, Full forms and Abbreviations, Discoveries, Diseases and Nutrition, Award and Authors, Eminent Personalities
Spatial, Numerical, Reasoning & Associative Ability, Sequences, Spellings Unscrambling, Coding and Decoding
The complete syllabus designed for Indian Navy AA/SSR & MR 2020 upcoming exam are above provided, below given a perfect way that can help you to accomplish your Indian Navy AA/SSR & MR 2020 result. An online guidance surpassing all communication barriers in both Hindi and English language in the form of Defence Guru Online Test Series is now available in just one click. It is specialized and uniquely designed by experts and R&D team of defence guru make us a unique, reliable and superior from other test series.
Our mock tests provide students with an authentic experience of the level of Indian Navy AA/SSR & MR 2020 exam. Defence Guru Online Test Series to practice and solve latest mock test for Indian Navy AA/SSR & MR 2020 exams. A multitude of mock tests will help you prepare for Indian Navy AA/SSR & MR 2020 entrance exam knowing the current level of your preparation and improve upon the same to achieve success.
Why Defence Guru Online Test Series is best for Indian Navy AA/SSR & MR 2020 exam preparation?
Latest examination pattern test series updated time to time.
Exactly same levels of questions are available.
One and the same kind of Mock Test Dashboard appears on PC, Laptop & Mobile.
Available both in English and Hindi language.
Performance Report card received instantly after each mock test.
Check your All India Rank (AIR).
Download Answer Key in PDF format of each mock test.
Easy to use
Portable
Cost Free
Practice anytime, anywhere
What we learn with practice we never forget and to foster that spark within you unlock defence guru online test series extensive collection of Indian Navy AA/SSR & MR mock tests and gear up your preparation.
'Safal Defence Exams Ka Parikshan' with Defence Guru Online Test Series visit us at: defenceguru.co.in or just call: +91 9695077775.
Read More
NDA Online Test Series
MNS Online Test Series
AFCAT Online Test Series
INET Online Test Series


Leave a Reply
Defence Guru Team feels pleasure to appreciate from you ! Required fields are marked *.
Latest Comments (3)
Visitor

"Navy Mr batch ki testsiris"
Wrote on 11-08-2020 at 02:29:18

---

Visitor

"Thanks for defenceguru"
Wrote on 24-07-2020 at 07:53:03

---

Visitor

"Hello"
Wrote on 09-06-2020 at 03:09:38

---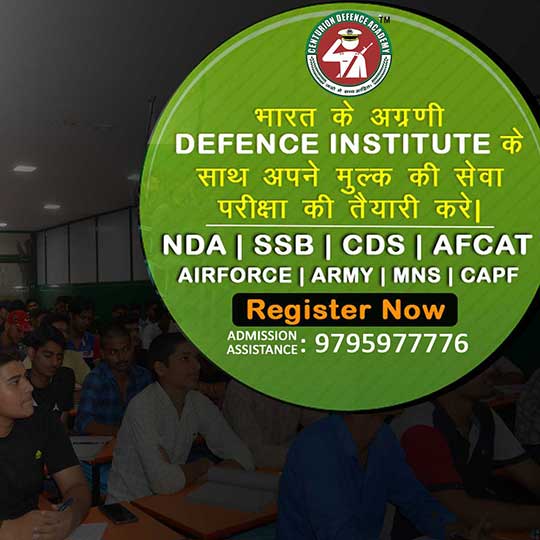 Newsletter Sign Up
Sign up to our newsletter and get exclusive deals you will not find anywhere else straight to your inbox!
-->