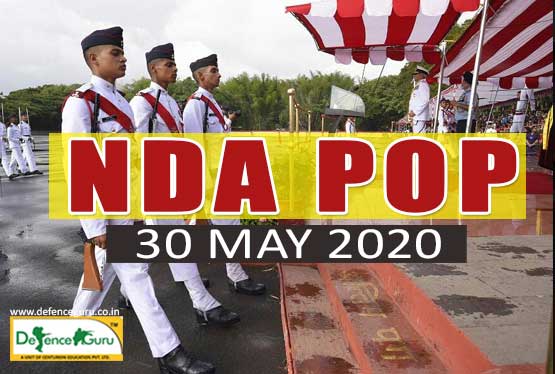 NDA Passing Out Parade (POP) to be held on 30 May 2020
Daily news flashing about NDA Passing Out Parade meets it final end with this fresh news. Cadets it's show time, waiting for long can now revive your skills on the much awaited event of the NDA Passing Out Parade.
"National Defence Academy - Passing Out Parade (POP) will be held on 30 May"
News unveiling the halt on Passing Out Parade (POP) released for NDA cadets, maintaining the COVID-19 norms the NDA officials stated that the Coronavirus pandemic concern was on major priority for them, thereby holding back cadets parents to attend the parade decision came on this behalf.
NDA POP to be held on May 30 without cadets' parents released a fresh enthusiasm among cadets waiting for a long time. According to NDA officials, several measures are taken before conducting POP on several measures:
- Training institutions have been forced to modify their traditional training curriculum which included only contact classes.
- As a training institution NDA has quickly adapted to new normal (social distancing) and is able to complete the spring term.
- As the new normal (social distancing) takes precedence over all activities the End of Term events are suitably modified as per the government and higher headquarter guidelines.
- To run the enthusiastic spirit in the closing moments, the mast at the Quarter Deck is manned by the cadets of the junior-most course to cheer on the passing out course as they go past the Quarter Deck in a slow march.
At the final step, cadets are well equipped on his way to achieving the ideals of an officer and a gentleman. The Passing Out Parade (POP) is the most spectacular among the end-of-term events at the NDA. A masterly display of drill movement synchronized with the accompanying band ingrains long-lasting memories in participants as well as viewers. All the Best!