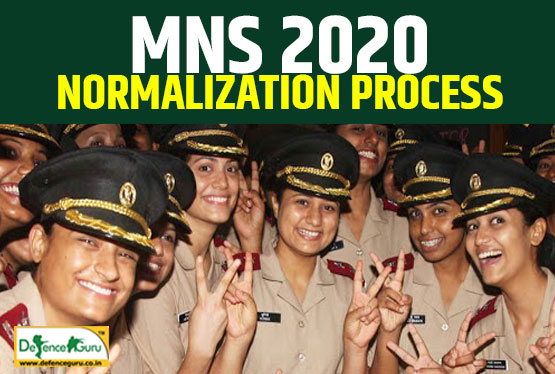 MNS 2020 Normalization Process
Inquisitive MNS 2020 aspirants who appeared for MNS 2020 examination will find solutions to their questions with this article. The Online Computer Based Examination B.Sc (Nursing) Course 2020 held on 11 Sept 2020 in three shifts. Candidates, just after leaving the examination hall were filled with multiple questions.
MNS 2020 exam was computer based exam and curious students wants to know the RESULT date for MNS 2020 exam. Let us inform you that the result will be declared in a month and the official declaration will be announced soon.
The next aspect that is bothering MNS 2020 aspirants are
Students are often worried that their exam shift question paper was difficult as compared to other shifts question paper. Exams are held in different shifts for MNS 2020 where preferably one shift exam was considered easy, while the other shift was considered difficult.
Basically in MNS 2020 exam there were different questions from different shifts, the level of questions was difficult. So here comes a way that can ease your inquisitiveness to many extents.
For MNS 2020 exam, students received MNS 2020 admit card mail where a point was mentioned, "The process of normalization will be adopted for preparation of the merit list". That will grant equalization in all shifts."
Now clear all your doubts about MNS 2020 exam and a new point mentioned in the admit card mail.
What is Normalization?
- Normalization is scientific way to settle score where according to paper difficulty level across different shifts of the exam.
- To be specific, "Normalization is a process to adjust values measured on different scales to a notionally common scale."
- Normalization is a common phenomenon in most of the competitive exams
Why normalization done
- MNS students were worried that their exam shift paper was difficult as compared to other shifts paper. Do not worry if your exam was difficult while your friend received an easy paper the scores will be normalized eventually.
- It is done to evaluate the performance of the candidates on the basis of similar exam parameters and aims to adjust the difficulty level across different shifts of the exam.
- The process of normalization will be adopted for preparation of the merit list
- It is usually used in deciding MNS 2020 cut off in various shift
How Normalization done
- Normalization is a technical concept done through computer software
- The question may be easier in one slot and comparatively difficult in other
- According to normalization process, a score is prepared that are based on difficult paper and easy paper.
- On the bases of score prepared after normalization the final merit list is prepared.
How normalization score will help
- MNS normalization will help in fair evaluation of MNS 2020 marks
- Through Normalization MNS cut off, MNS merit list will be made
For Instance let us understand with the help of SSC what Normalization Process is and how it is evaluated?
- For instance, SSC conducted Tier 1 in more than 40 shifts last year. Many students from different shifts complained about unevenness in the difficulty level of the questions and it was unfair to evaluate the results as it was not candidate fault to lie in that particular shift.
- For example, the average marks scored by the students in the first shift were 110 out of 200 but students who wrote the exam in the second shift were able to score 125 out of 200.
- To overcome this situation, SSC is following the Normalization Process.
- This time, SSC has announced in the official notification that marks scored by students in Tier 1 and Tier 2 will be normalized.
- Normalization process uses a formula for evaluating the score. But it depends on the SSC board which formula they are using.
- Marks scored by the candidates and the actual number of valid questions in the various shifts are taken as input.
MNS 2020 aspirants clear all your doubts about MNS 2020 exam marking pattern as Normalization process will be considered for fair marking of MNS 2020 written exam. MNS 2020 students prepare for next phase of MNS 2020 i.e. MNS Interview 2020. JOIN MNS Interview 2020 Batch at Centurion Defence Academy
- 1 Month batch starting from 28 September 2020
- Guidance by expert
- 3 months interview with feedback
- Free English spoken class
- Individual/ offline guidance available if residing in Lucknow.
Admissions Open. For more details Contact: 9795977779