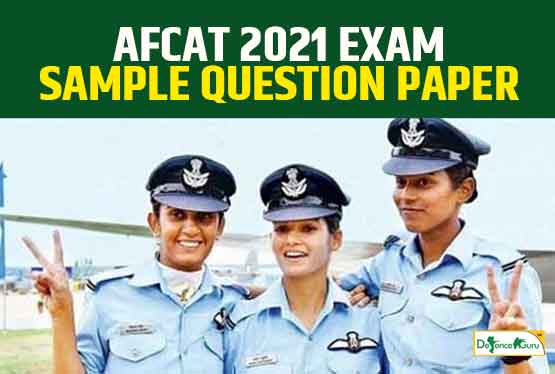 Sample Question Paper for AFCAT Exam
The Indian Air Force has delivered online AFCAT-1-2021 official notification; the test will be led on 20th February, 21st February, and 22nd February 2021. Candidate aspiring to join Indian Air Force should focus on getting ready for the test with a well planned procedure. Other than this, applicants ought to comprehend the sort of inquiry that can show up for the test. For that, candidatescan rehearse AFCAT-1-2021 samplepapers to crack the test. It will not only give a better understanding of the type of questions asked but will also make them familiar with AFCAT-1-2021 exam pattern, topics, difficulty level of questions and test taking strategies.
The sample question papers will give a thought regarding the nature and sort of question posed in the test. Candidates ought to be prepared with scholastic information alongside test-taking skills. It includes time management, exactness, speed, and endeavor methodology. With this, candidate can recognize their zones of progress and work accordingly. Rehearsing AFCAT sample papers can assist the candidate to explore test taking skills for better results. We are providing AFCAT sample Papers PDF in this article.
Importance of AFCAT 2021 Sample Papers
- AFCAT-1-2021 Sample Questions Paper helps candidates to score high marks in the AFCAT (1) 2021 Exam Preparation
- Candidates should Practice AFCAT-1-2021 sample Question Papers PDF for understanding the types of questions asked in the AFCAT Exam.
- Candidate can check their time management for the AFCAT-1 2021 Exam
- By practicing with theAFCAT-1-2021 sample year's paper, your accuracy skill will get enhance.
- Candidates can also check their Precession for doing the questions correctly
Important note
- For Every Right Answer, Candidates will be awarded 3 marks
- For Every Wrong Answer, 1 mark will be deducted from the candidate's final score
- The Paper will only be in the English Language
- The total Number of Questions Asked in the AFCAT is 100 & EKT is 50
To purchase affordable and accurate Online mock test series for AFCAT-1-2021 Exam. Just Call at 99795977776 and 5 Mock test for AFCAT-1-2021 at Rs.499/- Only.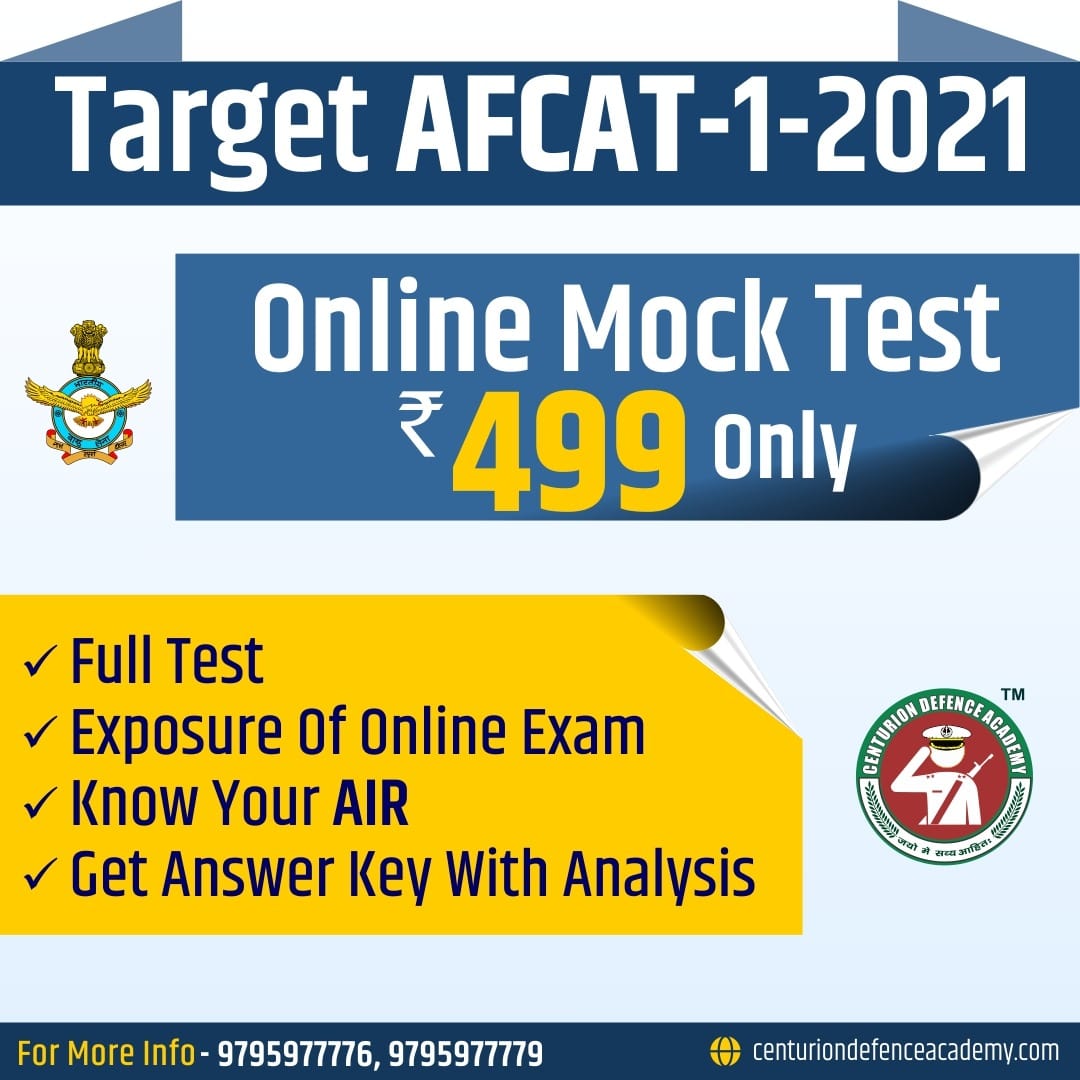 You can download the Sample AFCAT-1 2021 Pdf from below for practice.