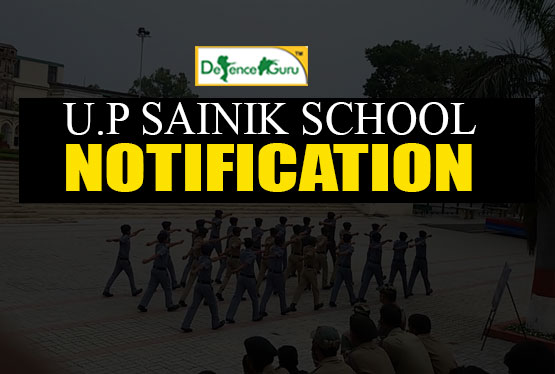 U.P SAINIK SCHOOL NOTIFICATION
When mentioning Sainik Schools why not name the best?
U.P Sainik School alias Captain Manoj Kumar Pandey U.P Sainik School is the best gateway in town to forward your career in Indian Armed Forces. It is a great English medium institute affiliated to CBSE board. The school provides unmatchable training to prepare the students for NDA. Here is the 2020 notification of U.P Sainik Schools:
UP Sainik School ELIGIBILITY:
The applicant's father must be a domicile of U.P
Class VII- only boys can apply
Class IX- only girls can apply
UP Sainik School AGE LIMIT
Class VII- Born within 2nd 2007 to 1st January 2010
Class 1X- born under 2nd July 2005 to 1st January 2008
EXAM
The exam shall be conducted in MCQ form on an OMR sheet.
As per the merit list the selected candidates will be called for an interview followed by medical examination
DATES
Last date for primary registration- 31st October, 2019
Last date for final submission- 2nd November, 2019
Entrance exam- 12th January, 2019
Interview+ medical exam- 5th February to 10th February 2020
Final result- 15 March, 2020 to 20 March, 2020
UP Sainik School PROCEDURE
All the interested candidates must log in to the official website, that is, www.upsainikschool.org and begin their registration
Make your log in I.D and profile
Complete the application form
Pay a fee of Rs. 1000
Take a print out of the form
The last of all procedure involves a good output by the applicant so as to get admission in the prestigious school. Hope you prove to be one of them.