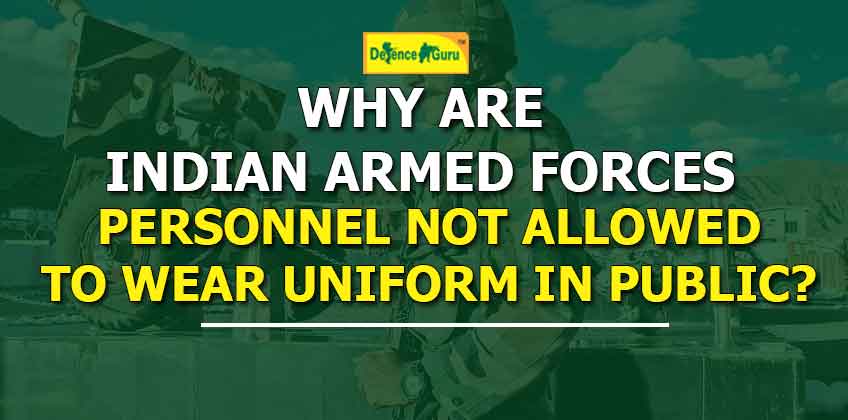 A uniform is a type of clothing worn by people in an organization when they are engaging in the activities of that organization. Armed forces and paramilitary organizations such as police, emergency services, and security guards, as well as some workplaces and schools and convicts in prisons, wear uniforms. Military uniform refers to the standardized clothing worn by members of military branches and paramilitaries of many nations. Military uniforms and styles have evolved tremendously over the centuries, from grandiose and vivid to modest and practical.
Military uniforms, in the form of standardized and distinctive apparel, are often an indication of organized military personnel furnished by a central authority and are meant for identification and display. Uniform design is today dominated by the practical requirements of conflict and economic frugality. The majority of military units, on the other hand, have produced a variety of uniform types.
Relevant guidelines not to wear uniform in public
According to a defense source, the Army has issued an advisory to all veterans, reminding them of the rules governing the wearing of uniforms and decorations, and advising them not to wear them at non-ceremonious events. Military uniforms could not be worn by employees who were not on duty, according to rigorous regulations.
Armed services members are supposed to keep a low public profile in order to benefit democratically elected governments. A nation's military must not be influenced by political or cultural upheavals.

Soldiers are prone to be persuaded by commercial/political interests when engaging in public events, which can result in numerous integrity and authenticity cases and protests.

When the personnel of the armed forces wear a uniform, they are representing the armed forces, which is a highly disciplined group. Personal appearance and grooming rules, such as haircut, look, and jewelry guidelines, are all considered part of the military uniform.

Soldiers who attend public events now have a tendency to mix things up. It is not regarded as fashionable because it is something that a soldier has earned by fighting for his life.

A soldier's clothing is everything. It serves to identify a soldier to his country's citizens. Extremists find it simpler to target those in uniform as retaliation for soldiers fighting on the front lines.
If you want to join Indian Army...check - Top 5 SSB Coaching in India