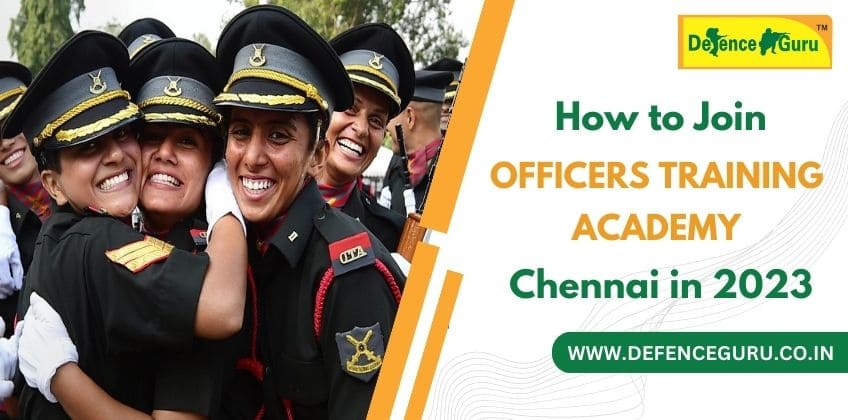 How to Join Officers Training Academy (OTA) Chennai in 2023
OTA (Officers Training Academy) is located in Chennai. It offers India's best training launchpad for all young and eligible male and female Indian aspirants eager to join and serve the diverse branches of the Indian Army. It was always and will always be a mark of extreme pride to be attached to the Defence Branch of our Motherland, India. It is not just a matter of pride for the person joining it, but also for our mentors and parents who have contributed their hard and dedicated efforts to help us outshine and reach our goal.
OTA is a Training Academy of the Indian Army that trains officers for the SHORT SERVICE COMMISSION(SSC). It offers a 49-week rigorous training for all inducted aspirants for the various branches of the Indian Army. Graduates from all branches of the army except for the Army Medical Corps are trained at OTA.
It is one of the most renowned academies which offers a very remarkable cutting edge to one's career. It is at par with NDA (NATIONAL DEFENCE ACADEMY) and IMA (INDIAN MILITARY ACADEMY). It is the only Academy in our whole country to grant short service commissions to women in various Arms and Services of the Indian Army. It provides the country's best quality military training to the carefully selected pool of outstanding and capable patriotic youth who have the initiative and burning desire to serve as future military commanders of the nation.
Candidates can join through either exam enlisted below:
CDS Exam
SSC Tech
JAG Entry
NCC Special Entry
CDS EXAM:
UPSC conducts a NATIONAL LEVEL ENTRANCE EXAMINATION -UPSC CDS OTA exam held twice every year. They induce eligible aspirants into OTA CHENNAI. The selection process for UPSC CDS OTA is comprised of four stages:
WRITTEN EXAMINATION
SSB INTERVIEW
VERIFICATION OF DOCUMENTS
MEDICAL EXAMINATION
This Test is open to all unmarried male and female Indian graduates. They all must be between the ages of 19 to 25 years of age only.
At first, the test assesses the applicant's aptitude based on their performances in subjects broadly categorized into English and General Knowledge. The test is completely objective in nature. The Official Notifications for the same are issued in the months of October and June every year. The exams are then conducted in February and November respectively every year. All the candidates must go through the notification very attentively to ascertain whether they are eligible to appear for the written exams or not. All those eligible must proceed to appear for the first round which includes a written examination. Those who qualify for this exam can proceed to the second round which includes the SSB interview. The selected and screened applicants then finally proceed to the third round of medical examination.
SSC TECH:
All male and female Indian Engineering Graduates can apply for this exam. They must be technical graduates to join through this entry to set foot in OTA Chennai. They all need to read and go through the SSC TECH Notifications thoroughly to know if they are eligible for taking this test. They do not have to appear for any written examination. They are directly shortlisted for the SSB interview based on their percentage in their Engineering degree course.
JAG ENTRY (JUDGE ADVOCATE ENTRY):
All Male and female Indian Law Graduates can take this route to enter OTA Chennai. They must either be LLB or LLM with at least 55% marks. They must be Registered with the Bar Council of India / State. As mentioned above, these candidates must read the JAG Notifications to confirm their individual eligibility. These are usually available in the months of June or July every year. No written exams are conducted for these applicants. All applications are screened, and evaluation is done solely on the basis of performances and marks obtained in qualifying exams (i.e.- graduation). The desired and shortlisted ones are informed to appear in person for the SSB interview.
NCC SPECIAL ENTRY:
All male and female Indian Graduates with NCC C Certificates with minimum B grades can eligible for this entry. They all must be between the age group of 19 to 25 years of age only. They must have obtained a Degree from any Recognized University or equivalent with an aggregate of a minimum of 50% marks considering marks of all the years. If their overall aggregate is below, their candidature will be canceled and they lose their chance to enter through this route. They must have also served the Senior Division or Wg of NCC for at least two to three academic years. It is essential for them to have obtained a minimum of a 'B' grade in the 'C' Certificate Exam of NCC.
All candidates must make sure that they check out the Official Notifications issued every year to know and confirm their individual eligibility. There will be no written exams. All applicants received are reviewed and scrutinized on the basis of marks in the graduation course.
Read More:
20 Frequently Asked Questions in SSB Interview Conference
CDS Maths Sample Question Paper - Download PDF
CDS General Studies (GS) Model Question Paper Download PDF