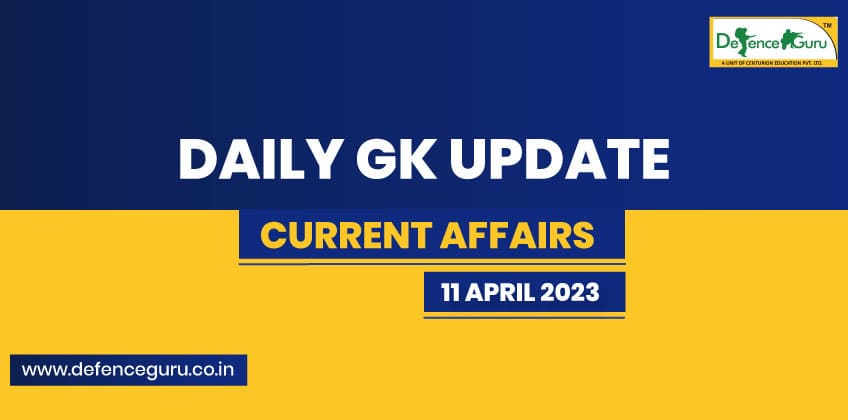 Defence Guru is a dedicated platform to provide DailyCurrent Affairs Updates to Defence Aspirants. Our Daily Current Affairs Update covers National Affairs, International Affairs, Economy, Sports, Awards and Honours, Books, Appointments, etc. You can follow us for regular current affairs updates. Current Affairs cover almost 15-20% of all defence exam syllabus. That's why It becomes very important for Defence Aspirants to cover Daily Current Affairs Updates. Our Current Affairs Update is accurate, reliable, and useful for every defence exams and other exams in India.
Current Affairs

National Affairs

World's First Asian King Vulture Conservation and Breeding Centre to be inaugurated in Uttar Pradesh.

The world's first conservation and breeding center for the critically endangered Asian king vulture is set to open in Uttar Pradesh's Maharajganj district.
The center, named Jatayu Conservation and Breeding Centre (JCBC), is spread over 1.5 hectares and is designed to maintain a sustainable population of the species by breeding king vultures in captivity and releasing them into the wild.

Nitin Gadkari, Union Minister for Road Transport has recently inspected Z-Morh Tunnel in Jammu and Kashmir.

Z-Morh Tunnel

Currently, Total 19 Tunnels are being built in Jammu and Kashmir with a cost of 25 thousand crore rupees. And Z-Morh Tunnel is one of them.
The length of the Z-Morh Tunnel is 6.5 Km.
This tunnel is being built under Thajwas Glacier.
This tunnel will connect Srinagar to Leh.
This tunnel is situated on National Highway-1.

The International Quantum Communication Conclave took place in Delhi.

This conclave was organised to learn about the latest advancements in quantum tech.
This conclave was organised by the Ministry of Electronics and information technology.

International Affairs

Iran tested the first underwater Kamikaze Drone.

The name of the drone is 'Meraj-532'.
Its range is estimated to be 450 Km.

What is a Kamikaze Drone?

These are small unmanned aircraft that are packed with explosives that can be flown directly at a tank or a group of troops that are destroyed when it hits the target and explodes.

Economy

Foreign Portfolio Investment declines in India from Mauritius.

Portfolio Investment in India

Mauritius
Singapore
Luxembergg

India receives the highest amount of FPI from the above-mentioned countries.

'Mahila Nidhi' is the first ever women's cooperative fund launched by Rajasthan

Mahila Nidhi is the first-ever women's cooperative fund launched by Rajasthan. Rajasthan Chief Minister Ashok Gehlot approved a proposal for giving 8% interest subsidy on loans.

Books and Authors

Book- 'Azaad' has been written by Ghulam Nabi Azad.

Azad is an autobiography of Ghulam Nabi Azad, the veteran Congress Leader.

The book- 'Courting India' has been written by Nandini Das.

"Courting India: England, Mughal India and the Origins of Empire" has been written by Nandini Das.
The book explores the complex relationship between England and Mughal India in the early modern period, focusing on the cultural and literary exchanges that took place between these two worlds.

Sports

Indian Grandmaster D. Gukesh wins Armageddon Championship 2023.

D Gukesh won this championship after defeating Nodribek Abdusattorov from Uzbekistan.
Read More:
Daily GK Update - 10th April 2023 Current Affairs
Daily GK Update - 8th April 2023 Current Affairs