Frequently Asked SSB Interview Questions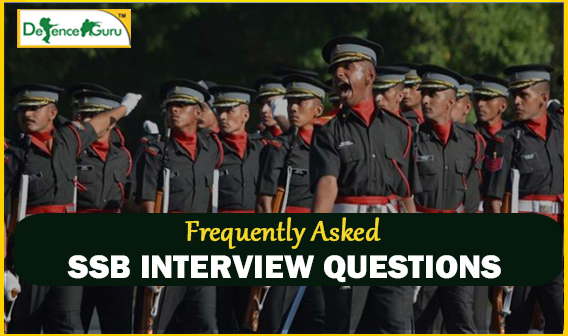 Questions Asked In SSB Interview
60–70% of the questions asked in SSB Interviews are common to every candidate. The rest of the questions depend upon the response of the candidate and interviewer's Assessment of candidate. The common questions, like questions related to you, your family, your Friends, your schooling, your teachers, your hobbies, your interests, situations reactions, your hometown, your Home-state, general awareness(self and surrounding) etc have already been answered very well and in sufficient detail.
What is your name, meaning of your name, meaning of other member's names in your family, compare yourself with them, name of place you come from, currently what are you doing?
Family: How many members, since when living at the same place, description and sort of relationship with each member, closer to whom, why closer, whom you admire. Compare yourself with any of your brother/s or sister/s. If alone what would you prefer to have an elder/younger brother/sister? Occupation of working members in the family, if you are working what is your job profile, salary etc.
Education: Institution where you had your education, since when, any achievements, any responsible post held during your education at the institution, represented institution at what levels, subjects you liked most and those you did not like at all, why, teachers you liked most and those which you did not like at all, why (here include the teacher and subject till all these years of education and not only school), name and specialty of institution where studied and a brief description about it namely its location, crowd, cultural and other heritages it carries. What are you currently doing ,what are further options (if not army),why, Why ARMY, since when liked army?
Friends: What type of friends you like, what type you do not like, where have you gone and where would you like to go with your friends, why are these people your friends, describe your best friend, compare him with you (appearance ,height, texture, thinking, something common in both of you), their hobbies and interests, their way of living life and what do they want to achieve in life.
Why do you want to join the defense forces, if not defense other options, how did you come to the conclusion that you want to join the forces. Did you try for NDA, why not succeeded? Why not proper efforts were given?
Your hobbies and interests, how do you pass your time, which task did you find most interesting in psyche and GTO series, which books have you read, why did you not score well enough in 12th as you scored in 10th , NCC knowledge, Scouts, RSP, MCC, etc., knowledge.
Your life in college, any memories, what is the difference between your friends at Pune and SSB center. If given chance what would you like to change in Pune ( Geographical, economical, agricultural, tourism, traffic etc.) Compare your hometown and hometown friends with friends in Pune and Pune as a place itself. Have you ever come before to the SSB centre previously. Which places did you visit at the SSB place?
Give 5 current national and international political news.
Give 5 current national and international sports news.
Some international matters, international organizations, their working procedure and a good knowledge of your specialized subject.
How would you organize a football match /hike/cycle race/ local festival /trek/swimming competition.
Why were you weak in some specified sphere, how did you cope up with it.
Have you taken coaching, why, what sort of?
Some Important Questions For SSB Personal Interview
1.Tell me about yourself?
2. Where are you from?
3.Tell the competitive exams that you have appeared in chronological order.
4.About your hobby
5.Your three best friends and what quality you like in them
6.Dad or mom whom you love more?
7.How did you prepare for this SSB?
8.Who is your role-model
9.Why you want to join Navy?
10.What is the job profile you have applied for?
11.Tell me 5 things about the city (My SSB was in coimbatore, so i had told him about some places i went there and the people)
12.Types of submarines in the Indian navy
13.Reason for the priority of service. eg; SSC(Engg) over PC(NAIC)
14.The year my dad was commisioned into Army?
15.The entry of your dad
16.What would you do if you dont get recommended>
17.How did you perform at Group tasks ?
18.What better you could have done in GTO tasks?
19.Tell me about the NDA exam you attempted ? Why didnt you attend the SSB?
20.Have any girlfriend? If yes, what you like in her and how did you meet ?
21. Do you drink/Smoke/Watch Porn?
22.The events where you participated and what did you learn?
23.Strengths and weaknesses
24.Have you fought with anyone?
25.How do you keep yourself fit?
26.Why do you think you are fit for the service and to be recommended?
27.What were you doing while you were waiting outside the room?
28.Some general awareness questions like CM / Presidents , National programmes recently implemented, Ganga rejuvenation
29.What would you like to improve about you?
30.How many friends have you made here?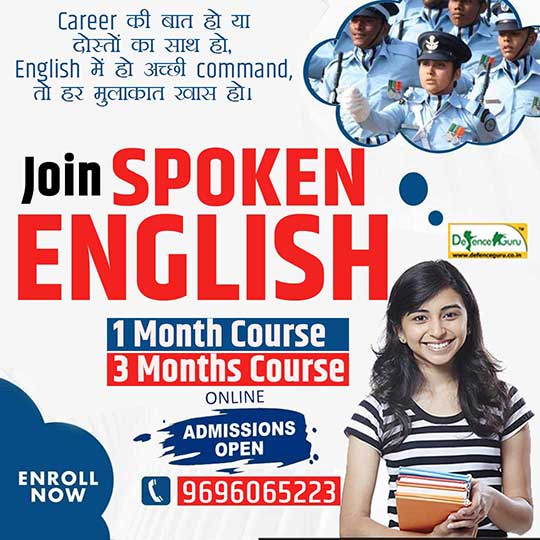 Leave a Reply
Defence Guru Team feels pleasure to appreciate from you ! Required fields are marked *.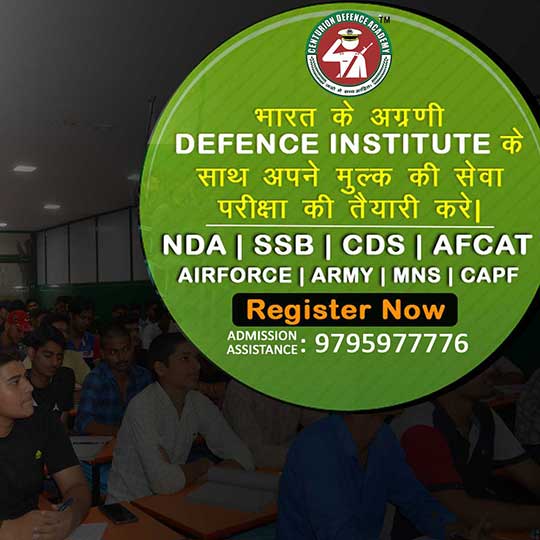 Newsletter Sign Up
Sign up to our newsletter and get exclusive deals you will not find anywhere else straight to your inbox!
-->