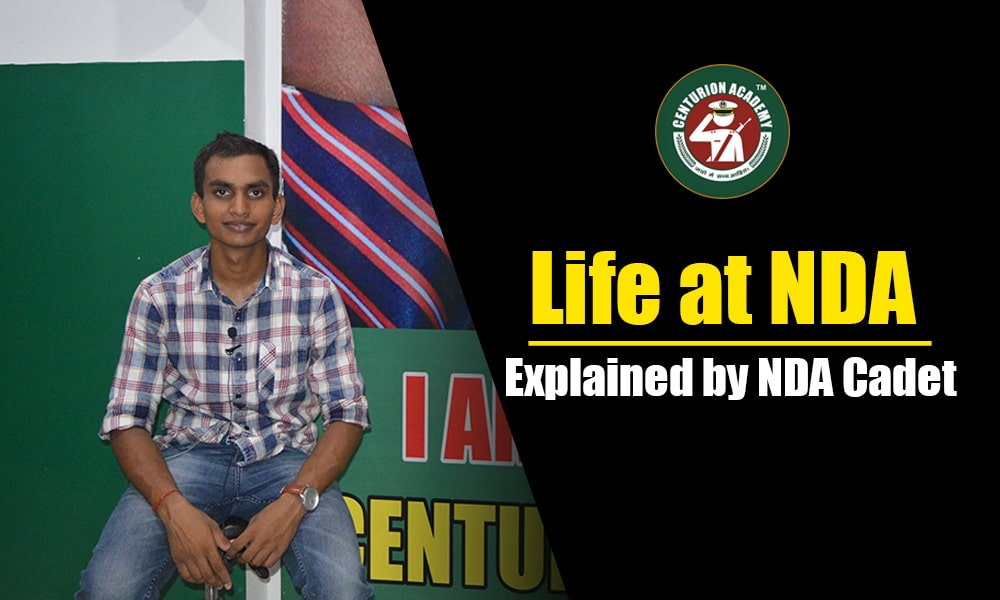 Being part of National Defence Academy is the matter of immense pleasure for each defence aspirant. The six months training program at NDA makes candidates ready for further challenges and endeavors.
NDA is the joint services academy of Indian Armed Forces which train students for all the three services, the Army, the Navy and the Air Force. It is a mandatory training for all cadets who wish to make their career in any of the Armed Forces before going for the pre-commissioning in their respective service academies.
Cadet Mridul Pandey who prepared for NDA written and SSB Interview from Centurion Defence Academy has completed his 6 months training from National Defence Academy. In this video, he shares his life style that he had during his training program. It is quite interesting and knowledgeable for all defence aspirants.
Life at National Defence Academy (NDA)