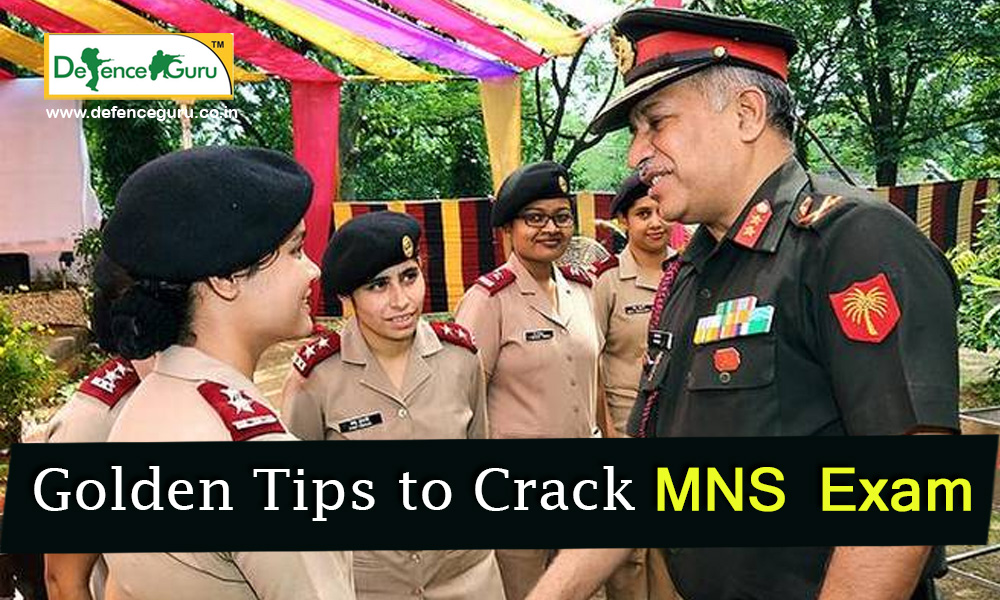 TROUBLE- FREE TACTICS TO QUALIFY MNS EXAM
Do you want to play smart? Are you seeking an easy- peasy way to achieve your goal? If so, then this article will lend you an exemplary set of tips to qualify MNS exam.
MNS stands for Military Nursing Service. Incepted in 1888 under British rule, MNS is a part of AFMS of the Indian Army. MNS officers are granted Short Service Commission or Permanent Commission by the President of India. Under MNS, girls are admitted to a 4 year B.Sc course in a College of Nursing followed by a 3 and a ½ year training of Diploma in general nursing and midwifery at School of Armed Forces.
MNS EXAM PROCEDURE
Interested candidates must apply online for the MNS exam which is conducted once a year. The aspirants have to appear for an objective written exam, scheduled for 90 minutes covering General English, Biology, Physics, Chemistry and General Intelligence. The next stage calls selected candidates for an interview followed by a medical fitness test, all of which rounds up in 2- 5 days duration. Final selection is made on the basis of collective score of written exam, interview, and medical fitness.
MNS EXAM ELIGIBILTY
Only female Indian citizens can apply for the exam so yes girls are the sole ruler here!
Applicants must be between 17 to 24 years of age.
They must have passed HSC exam from a recognized university with Physics, Chemistry, English and Biology as mandatory subjects.
Lastly, the candidates must be medically fit. For official medical criteria check the MNS website.
MNS EXAM TIPS
As women empowerment has reached its zenith, girls in India have started aspiring high. Coming out of the shackles of domestic life, many girls try to serve their nation by opting for the career of MNS. So here are some handy tips for our ambitious girls:
Commence with believing in yourself and trusting your abilities!
Now work upon the above!
Get an updated copy of MNS syllabus and plan out your studies accordingly.
Since you appear for this exam immediately after completing school, so the information must be fresh in your mind. Just brush it up a little and work upon the extra topics that you didn't study in school.
For English, regular comprehension reading is the golden key! Grasp the keywords, identify synonym- antonym, proverbs and expand your vocabulary.
For physics- chemistry- biology get thorough with your school education, plus study a little extra on each subject. For extra notes and help refer to www.defenceguru.co.in.
For general awareness be general. Didn't understand? Just be aware of the general activities around the globe; keep a track of current affairs especially related to India.
Time management is of prime importance. You have to solve 150 questions in 90 minutes so divide your minutes accordingly.
Without any doubt, previous year papers are lifesaver. Once you are done with your preparation start solving last year papers and take mock tests also. You can log in to www.defenceguru.co.in for related material.
Solving papers will help you analyse yourself so you can work upon your weak areas.
Be consistent in your preparation.
Options are quite an ace of success. Sometimes, an understanding of options can lead to the correct answer.
Lastly, don't forget to be fit! You need to pass the medical fitness test as well. Check the official MNS site for complete medical criteria.
To all the determined girls out there be an inspiration for everyone. Utilize the above guidelines to achieve your dream career because you are the queen of your life!
Read More About
Important tips for MNS interview preparation
Career Progression in Indian Army for MNS officers-2019