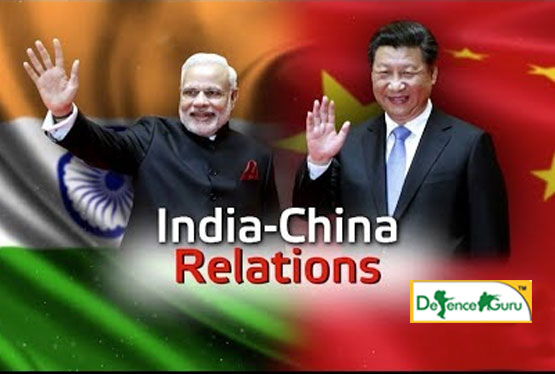 India China Relations : PRICELESS MAP OF INDO - CHINA RELATIONSHIP
Be it momos near your home, culinary sets or the young definition of love, everything has been tagged with "made- in- China" for ages. It's time to beat the age old tagline and bring "made- in- India" into vogue.
The Indo- China relation has taken a toll and has been in limelight for quite some time. This poses a need to dive into its details. So here is a write- up on all that you need to know about Indo- China relation:
India- China relation is also designated as Indo- China relation or Sino- Indian relation.
The ancient history records a good amiable relation (except for a few battles) between India and China. Only in past 50 years did animosity and hostility began between the two lands which got amplified post 2017, mostly pertaining to the issue of border and economy.
Ranking as 2nd and 4th largest developing country of the world both China and India entered into a competitive battle.
2018 witnessed not only military standoff and 1st informal summit of top leaders but also a drop in hostility.
In 2017 both the countries had high competition resting upon the USD 60 billion CPEC.
Prior to recent year India China possessed a good trade relation, increasing bilateral trade each year.
As per the 2016 censes the India- China trade decreased by 0.67%
You must have come across the name, MacMohan Line in your G.K book. Let me elaborate it for you. MacMohan is the border line drawn to separate India and China and is now the major issue of resentment between the two countries. While India abides to the border line, China believes it to be non- functional and objects its validity.
India demands the Jammu- Kashmir occupied area by China while China demands some portion of Arunachal Pradesh.
Furthermore, India announced to boycott the Belt and Road Initiative (BRI) summit held in China.
India and China are also culturally linked. While bollywood movies are watched with zeal in China, a Buddhist temple has been built by China in Luoyang.
In 2017 India also decided to join the Quadrilateral Security Dialogue (Quat)- a dialogue form of meeting between U.S, Japan, India, and Australia. China saw this as a move of conspiracy against it and extended condemnation.
The Doklam stand- off has been talked a lot lately. What happened here was that China entered with its troops and contractors in Doklam, a land shared by Tibet, India and Bhutan to construct a road southward Doklam. In 2017 India attacked back by sending its bulldozer and troops to demolish the Chinese construction. The blame was that China tried to modify the status- quo as decided by the tri- government of India, Bhutan and China. Much debate went on for weeks and months finally coming to the conclusion in August, 2017 that India- China must bring an end to the stand- off in Doklam.
Yet another significant issue between India- China lies in the String Of Pearls theory. It refers to a geopolitical area extending over Pakistan, Maldives, Sri Lanka, Bangladesh and Somalia whereby Chinese military and commercial provisions will extend along sea lines of communication. India sees this as threat to its security and in retaliation, it is trying to strengthen its relation with the above mentioned countries to continue its relation and not let China overpower India.
The once friendly relation has now turned skirmish between India- China. Beginning from cultural to educational, political, economical and military all strata seem to be in grip of the unfavorable relation. To know what happens next keep following the news.