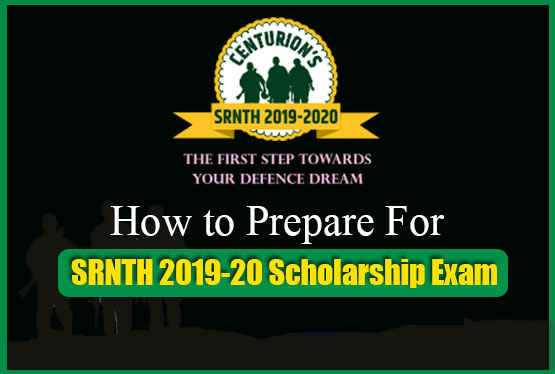 KEYS OF SUCCESS
On the bumpy ride of career many of us get stuck. It's no secret that difficulty comes along with hard work but tell me dear how else will you achieve success?
Indeed you must be juggling with certain issues while preparing for SRNTH but no need to worry because here I have brought exclusively for you an encyclopedia on 'how to save your exam fails'.
SRNTH is the first step towards your Defence dream so you better scan the following list:
All over Google and all over the minds, Shishir Rameshwar National Talent Hunt (SRNTH) 2019- 2020 is the hot topic these days. As a joint endeavor of Defence Guru and Centurion Defence Academy the SRNTH seeks for talent across India that fits the standard and requirements of Indian Armed Forces. While the former is a non- government organization, the latter is India's supreme Defence Academy.
Don the points below to know the essentials of 'how to preparation for SRNTH':
GET YOUR ELIGIBILITY CROSS- CHECKED:
It's obvious enough that before you register yourself for a course, program or scholarship you check if you fit in its zone of criteria. SRNTH has a vast and an easy eligibility checklist as per which the candidate must be a citizen of India+ he or she can be pursuing 10th, 11th, 12th or graduation (1st year, 2nd year, 3rd year) from any stream or board across India. Oh I nearly forgot to add, we don't promote any demarcation hence the scheme is available for both girls and boys.
JOT THE SYLLABUS
SRNTH has framed a moderate level syllabus for the exam so as to judge your potential and basic intelligence level along with general awareness. Here is a complete gist of the curriculum:
ENGLISH
1. Comprehension-A small passage followed by questions.

To judge comprehension
Drawing of inferences
Use of vocabulary

2. Composition

Agreement of subject with verb
Pattern of verb and their use.
Sequence of tenses.
Transformation of sequences-Compound, Complex, Simple, Negative, Affirmative.

3. Grammar

Spellings
Word formation
Antonyms and Synonyms
One word substitution
Correct usage of – articles, Prepositions, adjectives-degrees of comparison, conjunctions, Nouns and Pronouns and numbers (Singular-Plural)
Words, which are commonly getting confused
Word order
Correct usage of Adverbs

4. Idioms and Phrases

Use of simple idioms
Use of Common proverbs

5. Direct/Indirect sentences : Narration change

Change of various types of sentences from direct to indirect form
Change of various types of sentences from indirect to direct form

6. Active and Passive Voices

Change of all types of sentences from active to passive form
Change of all types of sentences from passive to active form
GK
Current Events
PHYSICS
Physical World & Measurement
Kinematics
Laws of Motion
Work, Energy & Power
Motion of System of particles & Rigid Body
Gravitation
Properties of Bulk Matter
Thermodynamics
Behaviour of Perfect Gas & Kinetic Theory of gases
Oscillations & Waves
Electrostatics
Current Electricity
Magnetic effect of current & Magnetism
Electromagnetic Induction and Alternating current
Electromagnetic Waves
Optics
Dual Nature of Matter
Atoms and Nuclei
Communication Systems
Electronic Devices
MATHEMATICS
Sets, Relations, functions
Trigonometric functions
Inverse Trigonometric functions
Complex Numbers
Quadratic Equations
Sequence & Series (AP & GP)
Permutation
Combination
Binomial Theorem
Coordinate geometry – Straight line, Circles, Parabola, Ellipse, Hyperbola
Exponential Series
Logarithmic Series
Matrices
Determinants
Limit & Continuity
Differentiation
Application of Differentiation
Indefinite Integrals
Definite Integrals
Application of Integration
Deferential Equations
Probability Statistics
KNOW THE SRNTH EXAM PATTERN
Easy like a Sunday morning the pattern of SRNTH is extremely facile. The exam will be conducted in both offline and online mode. It's a 1 hour paper, available in both English and Hindi medium. In case subjective is a nightmare for you then and you search for an objective based exam then welcome to SRNTH because we have MCQ patterned exam. To top up the benefits, there is no inclusion of negative marking so lay your hand on as many questions as you can.
LAUNCH YOUR STEPS TO THE BEST SOURCE
Books piled upon books! Authentic study material is the backbone of confirmed success. Your mind must be browsing various books that best prepare you for SRNTH. Bring a pause to your search because we have personalized service of study material. You heard it right, Centurion Defence Academy expertise in publishing its very own self published books and notes. Just log in to www.defenceguru.co.in or www.centuriondefenceacadmy.com and get handy with sample papers+ mock tests+ pdf of most updated book and notes+ video tutorials. The books are available for online purchase as well. Hope that eases your burden
SMART PLANNING
A pre- requisite for smooth victory lies in getting tension off your shoulder. Plan your schedule: get started with a thorough revision of your class books, texts as per the class you are applying for. For the courses and classes available check the official site of SRNTH. Graph such a time table that gives you enough time to work upon your weak points as well as strengthen other areas/ subjects. You see SRNTH searches talent for Defence and support it financially, it does not seek robotic intelligence so don't cram things or become a nerd. Just polish your knowledge and take it as an opportunity to assess your talent.
SHED THE ANXIETY
Now that you have all the steps in place simply garnish your plan with absolute confidence. If you prepared right then there is no space for fright.
The above list has been penned down only to ease your preparation. SRNTH is a grand platform where you can get a firsthand experience of the examination pattern of Indian Armed Forces so usher the registration process. For any query you can visit the official sites or contact us on: 7080638888.
Showcasing talent twinned with monetary rewards: can it get any better!