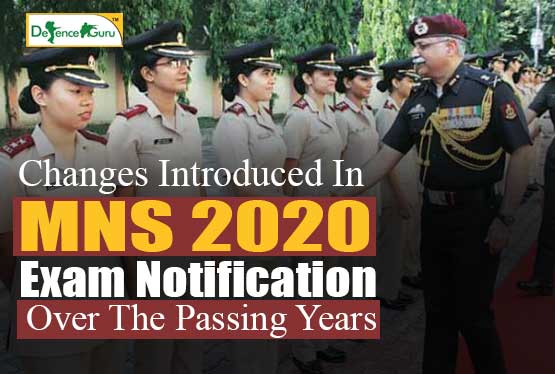 CHANGES INTRODUCED IN MNS NOTIFICATION OVER THE PASSING YEARS
Indian Army has a wide coverage over various fields of employment be it education, war or medical. Amongst all others, MNS- Military Nursing Service carries special honor. It is one especial field of work that employs only females.
It is a part of Armed Forces Medical Services (AFMS) and is managed under the Defence ministry of India. The honorable President provides Short Service Selection or Permanent Commission to the students. Formed under the British regime in the year 1888, MNS focuses on wellness of warriors and their families, support the delivery of Warrior and family healthcare, and all those entrusted to our care and ultimately, and take care of the future of military medicine.
It recruits girls for a B.Sc nursing program after which you get employed as a nurse in the Indian Army. Every year MNS conducts an entrance exam process to admit the best of candidates. The selection process involves:
Entrance Exam
Interview
Medical assessment
Over the years some changes have been seen in the notification of MNS exam. These developments are listed below to let you have a clearer idea of what you are preparing for:
Exam pattern has now changed from offline mode to online. While earlier students had to give a written exam, now the exam has turned easier by becoming online.
The schedule has also shifted. Earlier MNS exam was conducted in the month of January while now it has shifted to April.
The height eligibility has also changed. In previous years the height requirement was 148 cm varying as per region, now it is 152 cm with a relaxation of 5 cm.
The application fee has also slowly changed from Rs.150 to Rs.750 currently.
There is an increase in number of seats as well. While earlier only 160 seats were there now the number has been raised to 220.
Although few in number yet when you are going to join a profession it's important to have complete information about it. These developments will give you a better understanding of MNS is changing in recent years.