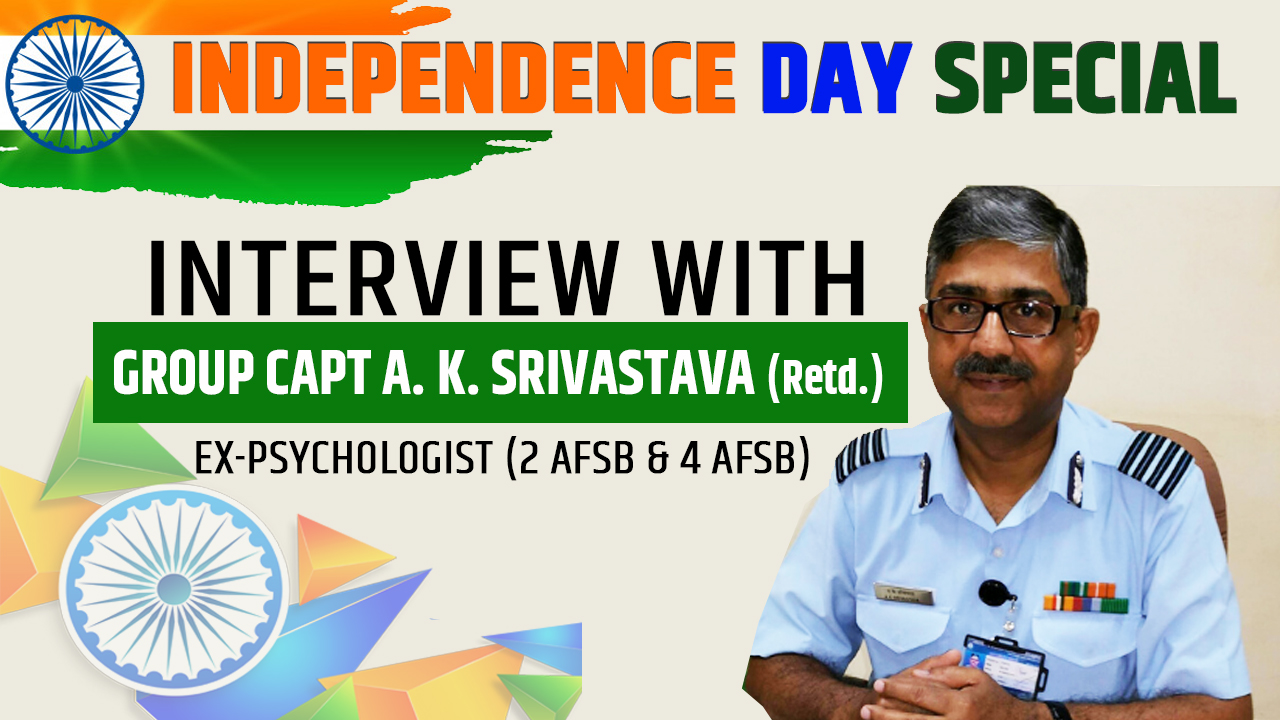 Group Captain AK Srivastava's Interview on SSB Interview Techniques on the occasion of 15 Aug 2020
India's Biggest Live Motivational Show on 15th Aug 2020. We are Presenting Live Motivational #Speech Of Defence Legend Group Capt A. K. Srivastava (Retd.) on The Occasion Of 74th Independence_Day. Ex-Psychologist (2 AFSB & 4 AFSB) expert A. K. Srivastava perseverance, determination, analytical approach and personal guidance at each step of his defence career will be a great tool of motivation & inspiration. Listen to motivational speech of Defence legend, champion & warrior.
FEEL PROUD TO BE AN INDIAN!