Dedication for Defence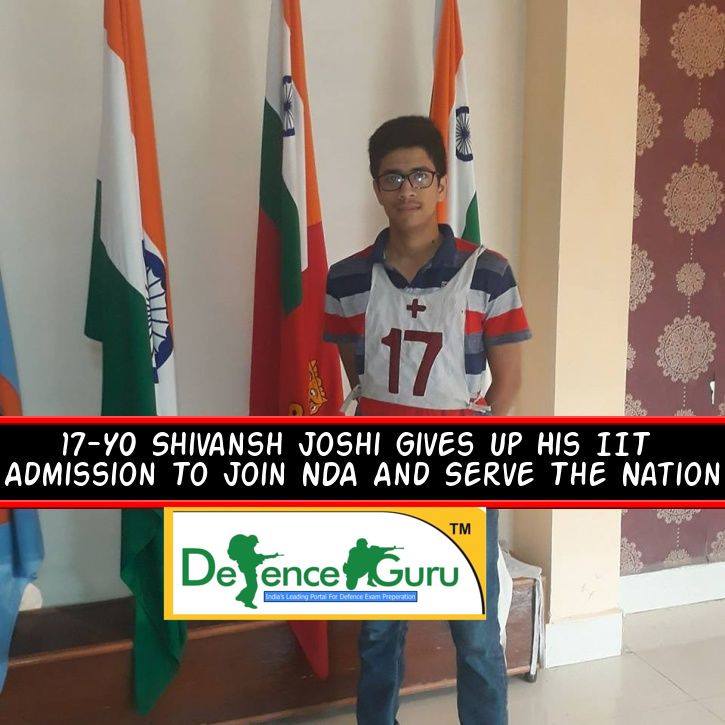 "People are never satisfied. If they have a little, they want more. If they have a lot, they want still more. Once they have more, they wish they could be happy with little, but are incapable of making the slightest effort in that direction."
Hello young friends, If you have two utmost golden opportunities to grab for you as career and i ask all of you to prefer either IIT or NDA? Definataly there would be different opinions with their own justifications. Their opinions would be correct according to their choices. The deciding components are your affection,passion,dedication and desire (not your dream). He decided for the same. Here I have story of 17 years old young boy Shivansh. He decided to prefer NDA than IIT. He said "It was always my dream to serve in the Army. To achieve this, I did whatever it takes and will keep doing so even after getting commissioned."
Joshi said that he started preparations for the NDA in June-July this year, and one of the first things that he did was to improve his English language. He also said,
"To improve my English, I took admission in a college in Tiruchirappalli in Tamil Nadu, where the only way for me to have a conversation was in English. Improving my English gave me a lot more confidence,"
His father Subhash Joshi is an executive with the Life Insurance Corporation of India while his mother is a school teacher. When media Asked about his unusual decision, he said,
"The Armed forces were always a passion for him and his family supported his choice of NDA over IIT."
Proud of you for this decision making and also for motivating new generation towards most reputed organisation as well.
Congratulations!
Regards,
Defence Guru

Leave a Reply
Defence Guru Team feels pleasure to appreciate from you ! Required fields are marked *.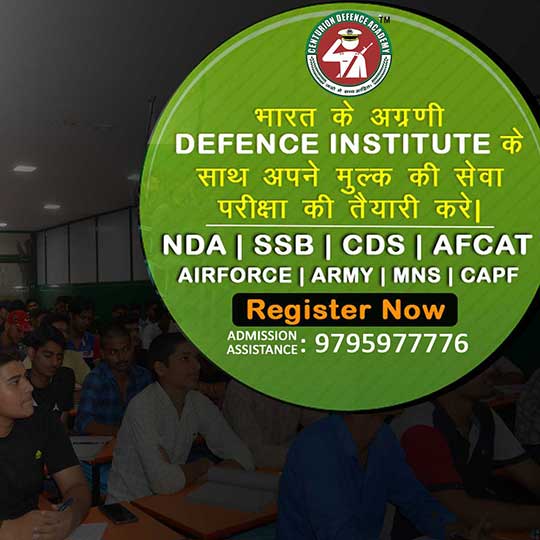 Newsletter Sign Up
Sign up to our newsletter and get exclusive deals you will not find anywhere else straight to your inbox!
-->