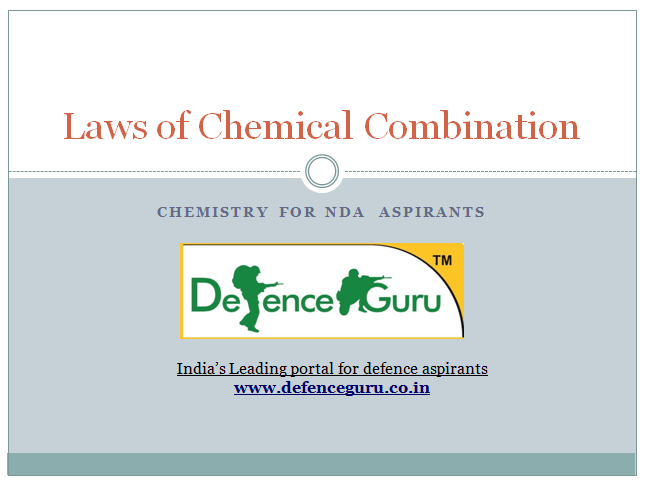 Laws of Chemical Combination
NDA Recruitment is the best option for those who want to become a job in Indian defense services. Huge candidates are applying for National Defence Academy exam 2018 (NDA 2018). Defence Guru provides you complete NDA Chemistry PDF Notes that will help in your NDA exam preparations. Here We Describe about Carbon Dioxide and Concept of Atomic. Download The PDF File.
Useful Chemistry Note for NDA Aspirants.