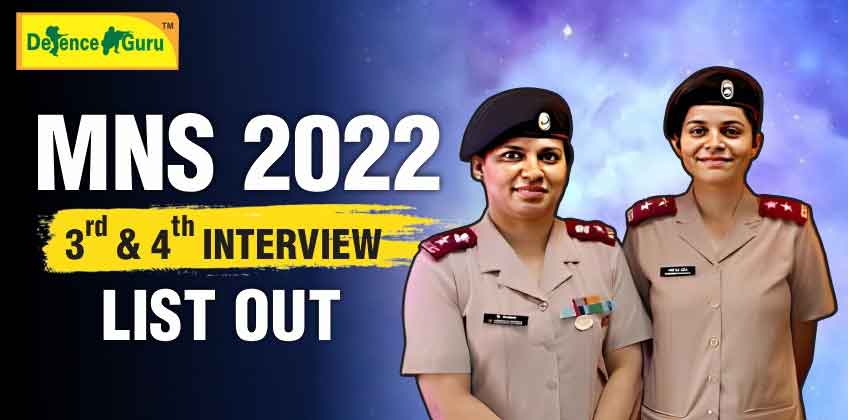 Third and Fourth Allotment List of Successful Candidates of MNS 2022
Indian Army has released the third and the fourth allotment lists of successful candidates in MNS 2022 on the official website of the Indian Army. Candidates can see their names in the PDFs attached below. Indian Army has already released the first and the second allotment list of successful candidates. Indian Army released a notification for 220 vacancies for MNS 2022.
MNS is also known as Military Nursing Services. This exam is conducted by the Indian Armed Forces for selecting 12th passed or appearing Candidates for four years of B.sc nursing course. After successfully qualifying for this four-year B.Sc nursing course, Candidates are commissioned into the Indian Armed Forces as an officer. Candidates are offered both short service commission and short service commission.
MNS is the most prestigious job in India because female candidates are commissioned as officers in Indian Armed Forces and they get to serve those who serve the country. Candidates get full perks and facilities offered to officers of the Indian Armed Forces.
How to prepare for MNS 2023
Centurion Defence Academy has given record selections in MNS 2022 and if you are looking for the best coaching for MNS 2023 then Centurion Defence Academy should be your only choice. Centurion Defence Academy's innovative teaching methods and interview guidance will surely secure your rank in MNS 2023. The course for MNS 2023 is starting on 2nd January 2023. Do not waste time, Join Now and make a step towards the prestigious job of MNS.
Check Now
MNS 2022 2nd Round Merit List Out - Download PDF
MNS 2022 1st Final Merit List Out
MNS 2022 3rd & 4th Round Merit List Out - Download PDF