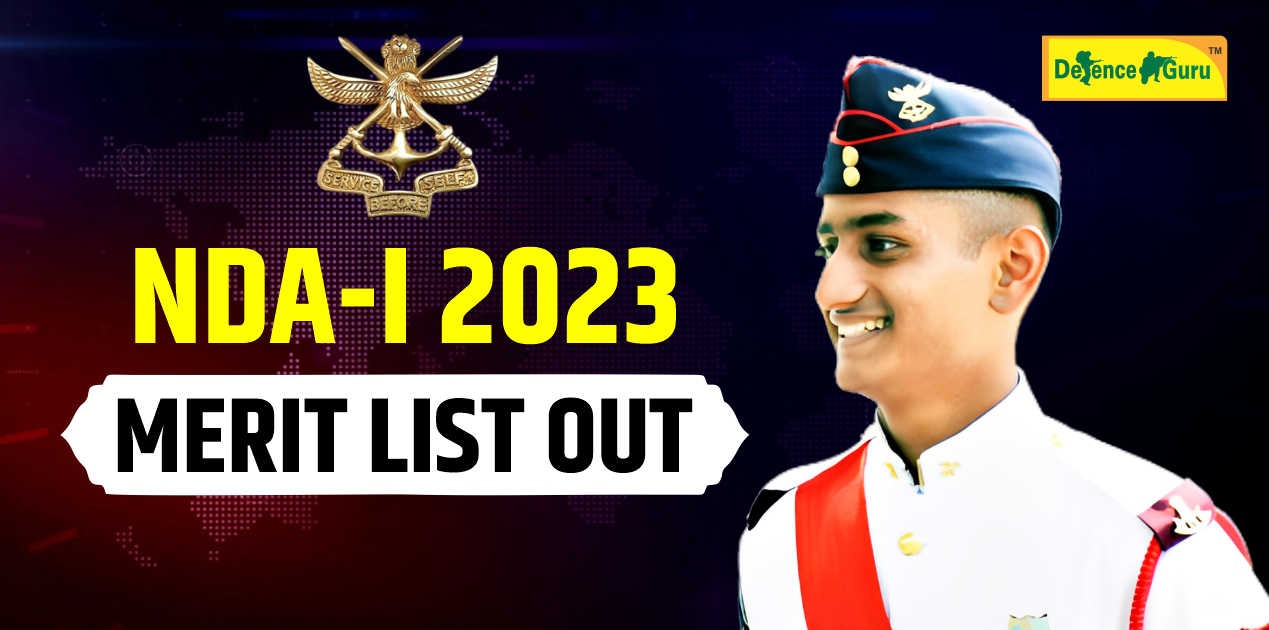 The Union Public Service Commission (UPSC) has released the NDA 1 2023 merit list of 628 candidates who successfully qualified for admission to the Army, Navy, and Air Force wings of the National Defence Academy for the 151st Course and the Naval Academy for the 113th Indian Naval Academy Course (INAC). The NDA 1 2023 final results are based on a written examination conducted on 16th April, 2023, followed by interviews by the Services Selection Board of the Ministry of Defence. Read on to learn more about NDA 1 2023 final results and download the NDA 1 2023 final merit list attached below.
It's important to note that the NDA 1 2023 final results do not include the outcomes of the Medical Examination. The candidates are advised to visit the Ministry of Defence websites for detailed information on course commencement dates and are reminded that their candidature is provisional, pending the submission of required certificates to the Additional Directorate General of Recruiting.
Candidates are also urged to promptly inform the Army Headquarters in case of any change in their address. While the NDA results are accessible on the UPSC website, the individual marks of candidates will only be available 15 days after the declaration of the final results. To ensure the smooth processing of their candidature, candidates should submit necessary certificates supporting their date of birth and educational qualifications directly to the Ministry of Defence and not to UPSC. This announcement of the NDA final merit list 2023 provides essential information for the successful candidates to proceed with the next steps in their journey towards joining the prestigious National Defence Academy and Indian Naval Academy.
Join NDA 1 2024 Course by Centurion Defence Academy
Centurion Defence Academy is India's best NDA coaching institute for complete exam preparation, including both written and SSB interviews. It has the highest final selection rate in the NDA exam. Candidates who are preparing for the NDA 1 2024 exam can enroll in the NDA 1 2024 course by Centurion Defence Academy. This holistic course ensures complete syllabus coverage, revision, mock tests, PYQs solutions, doubt-clearing sessions and also SSB interview guidance. Join the best NDA coaching in India and enhance your preparation under the guidance of professional mentors.
Read Also:
Original Pictures for Free PP&DT Practice
50 Latest Current Affairs GD Topics For SSB Interview 2023
Current Defence News for SSB Interview 2023 Preparation