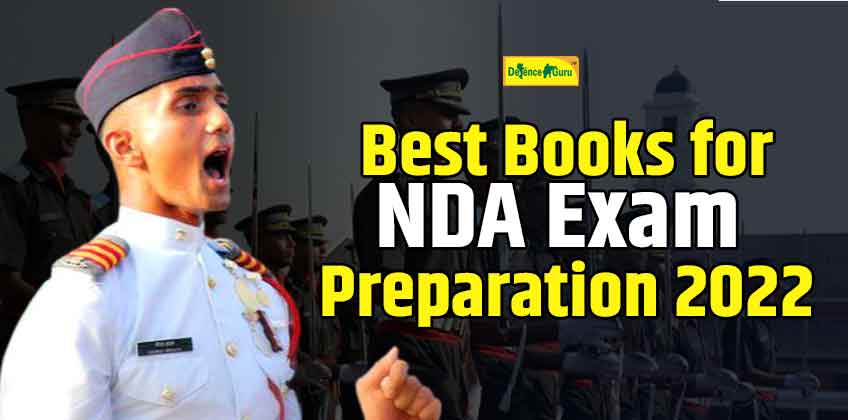 Best Books for NDA Exam Preparation 2022
The National Defence Academy is a prominent institution that prepares our country's youth to serve as officers in the Indian Armed Forces. The Union Public Service Commission - UPSC holds a pan-India entrance exam to select young and eligible aspirants for admission into this premier defence institution. Candidates preparing for the NDA exam are usually bewildered as to which study material they should read as there is plenty of study material available in the market. Choosing the right set of NDA Books is an important step towards passing the exam. Thus, we have concentrated on the best preparation guide books to read for the NDA exam in order to acquaint NDA applicants with the best books for NDA exam preparation 2022.
Since the NDA exam has such a broad syllabus, students must be careful to identify their strong and weak areas of preparation in order to make necessary improvements. For the NDA exam, there are a variety of study materials available, but systematic preparation using high-quality resources is more valuable than the number of books available. To help you get started on your preparation, we've put together a selection of the best NDA books for all subjects, including English, Maths, Geography, History, Polity and Current Affairs. Following these books for the NDA exam will undoubtedly put you on the correct track and assist you to achieve higher exam scores. But first, let's talk about several other important factors besides the book that will help you pass the NDA exam.
NCERT textbooks, from 9th to 12th grade, are used to clarify basic concepts and develop fundamental comprehension.

Solving question papers from previous years, which can be found on the UPSC's official website.

MS Aggarwal, Pathfinder, Arihant, and Centurion Publication have all published reference books in the field of defence.

Candidates should take mock examinations and practice papers to help them manage their time and assess their accuracy.
Subject

Author

Comment

Mathematics

Best NDA Mathematics Book for to the point preparation.

English

Defence Guru

S. Chand

Norman Lewis

Best English Book for NDA Exam Preparation

General Knowledge

Defence Guru

Pratoyogita Darpan

Comprehensive Coverage of Static GK and Current Affairs for NDA Exam

Geography

Defence Guru

Sanjiv Kumar

Detailed Overview of Important Concepts of Geography for NDA Exam

History and Polity

Defence Guru

Lucent Publication

Best Book for NDA Exam Covering Key Concepts of History and Political Science
Avail e-books for NDA Exam Preparation 2022
In this section, we'll go through how to download e-books for the NDA exam to assist you to prepare for the upcoming exam. Candidates can access the NDA e-books using the Centurion Defence Academy Student App. The Centurion Defence Academy, which is the best coaching institute for the NDA exam, has built this app as a digital platform to make it easier for aspiring military officers to get study materials at ease. Candidates who desire to shine in the NDA exam can get these e-books by clicking on the link below. To receive access to a wide choice of study materials to help you prepare for tests and achieve good results, download the Centurion Defence Academy Student App.
We hope that the above article on the Best Books for NDA Exam Preparation 2022 will help you to understand the different aspects of the best study materials to score adequate marks in the NDA written exam. Click here to Register for NDA Course .