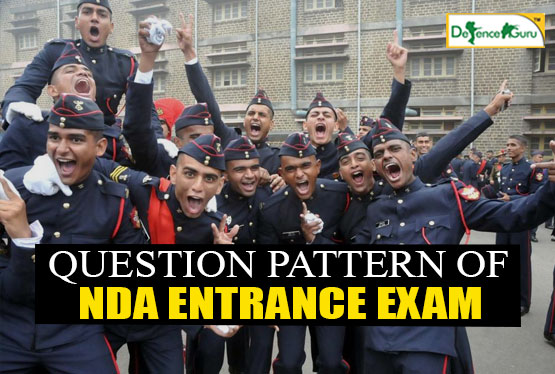 There is always one hill, one top, one tower which every individual aspires to triumph.
In the backdrop of Indian Armed Forces, that hill is National Defence Academy. You surely would have heard the name after all it's a vision of thousands of Indian youth.
What's so remarkable about NDA? Well it is the first tri- service Defence training academy with a wholesome lot of facilities. Herein capable candidates are trained for Indian Navy, Indian Air Force and Indian Army. All the great Defence personnel be it the Chief of Army Staff or Navy the list of alumnus of NDA is far going.
With a glorious and promising career in mind the aspirants of NDA seek complete information of exam pattern so here is a detailed guide of the same:
The entrance exam of NDA is conducted twice a year in 2 phases: UPSC written exam + SSB interview. Talking about the written exam, it is held in offline mode based upon objective questions. The duration for complete exam is 2 ½ hours and total marks count to 900. Add to all this there is negative marking as well: maths 0.83 marks, for English, 1.33 and for GK 1.33.
Moreover the paper is bilingual in nature that is, in English and Hindi both.
Well that is all about the basics, let's move ahead with the pattern of NDA exam and its content:
MATHEMATICS: The most eminent subject of this competition, mathematics, is a 300 marks area. Total number of questions asked is 120. Core areas to prepare herein include: trigonometry, differential calculus, algebra, integral calculus & differential equations, logarithms and their applications, statistics, probability, and vector algebra.
Mathematics in NDA is not elementary rather it holds certain standard and hence requires thorough practice along with clarity of concepts.
GAT- General Ability Test, a separate portion of 600 marks, is a big bunch of subjects such as:
Physics- From basics to intermediate, you need to prepare complete portion of Physics as studied in your school be it motion of objects, magnetism, lightening or electrical power study all of it.
Chemistry- Physical, organic and inorganic, all the three portions of chemistry needs to be polished for NDA exam.
History- geography: Go back to your high school social studies and revise facts, figures, dates and events of the world especially India. For Geography portion all phenomena and facts are mandatory. Make sure you lay more focus on India.
Current Affairs: Famous personalities, cultural activities, recent events and achievements are to be prepared under this topic. Also keep in touch with newspaper regularly.
ENGLISH- English is no more a language rather it is an indicator of basic skills and is required in every field of life. In NDA exam English possess 200 marks and focuses on grammar, comprehension and reading abilities. Even minor topics here can fetch you great marks so it's recommended to prepare it will because the subject is highly scoring.
Now that you know the exam pattern of NDA written test start taking mock tests and refer to previous year question papers. To avail them log in to www.defenceguru.co.in.
Read More About
Detail About NDA Exam Preparation
Guidelines Of NDA Merit List Revealed
Medical Standards for NDA Exam