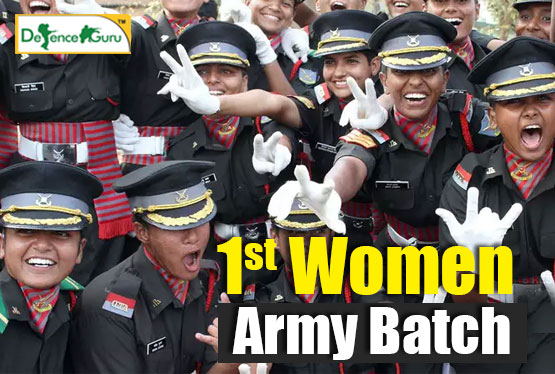 Indian Army to commission 1st batch of women soldiers in 2021
ON THE HIGHWAY TO SUCCESS
The stakes demanded in life are often high but if the dream is big everything is worth it.
Unconditioned devotion is the only way to mark a remarkable beginning and the relentless determination of the 1st batch of women to be trained by Indian Army marks the epoch of another chapter in the annals of women empowerment.
Prior to 1992 women in India were not employed to serve in the Infantry, the Armoured cops or Mechanized Infantry. It was only after 1992 that India saw women officers in non- medical position of the Indian Army. Priya Jhingan, Alka Khurana, Sapper Shanti Tigga, and Mitali Madhumita are the some of the renowned Army superstars. As per the government census Indian Army has 3.80% of women workforce.
In 2016, President Pranab Mukherjee granted approval for women to take combat roles in Indian Armed Forces. In an awe- inspiring move of 2019 the Indian Army takes a top- notch decision to train a batch of 100 girls for 61 weeks to be commissioned in the Corps of Military Police in the Indian Army.
Liutenant General Ashwini Kumar had a meeting with Lieutenant Colonel Nandini to carry out the training.
Moreover, 1,700 is the number of women that has been fixed to be filled in military corps in batches.
The ladies must ensure to comply with following duties: service in police cantonments and Army establishment; co- ordinate with various civil police of State and Centre governments; maintain rules; manage prisoners of war; and investigate into crime cases.
The move will bring upliftment of the count of women soldiers in Indian Army.
All hail Nirmala Sitharaman for initiating such a tremendous step in elevating the girls of today. We hope to see more trained women police officers in coming days.