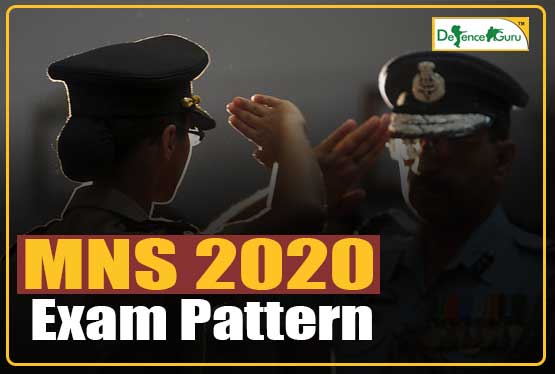 MNS 2020 EXAM PATTERN
Military Nursing Service, shortly spelt as MNS is a part of Indian Army that admits only and exclusively bright girls of India to work as nurses in the Army profession. It is held under the umbrella of Armed Forces Medical Services (AFMS) and is managed by the Ministry of Defence of India.
There are many professions in this big round world but working as a military nurse has its own honor. It has nobility and moralistic approach. The aim of MNS Officers is wellness of Warriors and their families, supporting the delivery of Warrior and family healthcare, and taking care of the future of military medicine.
MNS admits girls with the following eligibility:
Nationality: Candidates must be an Indian National citizen.
Date of Birth: Applicant must have born between 1st October 1995 and 30th September 2003.
Qualification: Candidates must have qualified 10+2 level of examination or equivalent.
Necessary Subjects: Candidates must have studied Physics, Chemistry, Biology (PCB) and English as their mandatory subjects.
Minimum Percentage: Candidates must have scored not less than 50% marks in 12th.
If you are interested to join MNS and take your career to a great height then get your registration started as soon as possible. The notification for MNS 2020 has already been released as per which the:
Registration begins on 14 November, 2019
Registration ends on 30 December, 2019
Entrance exam shall be scheduled in April 2020
Interview will be held in May 2020
Appearing candidates for MNS must be eager to know about its Exam pattern. Don't you worry because here are all the details:
Exam mode: online
Exam type: objective- MCQ based
Exam medium: English
Time scheduled: 90 minutes
Total number of questions: 180
MNS Exam Subjects:
Physics, Chemistry, Biology, General English, and General Intelligence
Questions per subject:
Physics: 45
Chemistry: 45
Biology: 45
General English: 45
General Intelligence: 45
The best tips to follow if you want to successfully accomplish this exam include: planned preparation, regular study, a lot of practice, taking mock test, solving last year papers, making personal notes for last minute revision and above all a good diet, a happy attitude and a confident approach!
Grab the above points and utilize these few months to get best result. All the best!
Read More About
MNS 2020 Exam Syllabus
MNS 2020 Exam Notification
Changes in MNS 2020 Exam