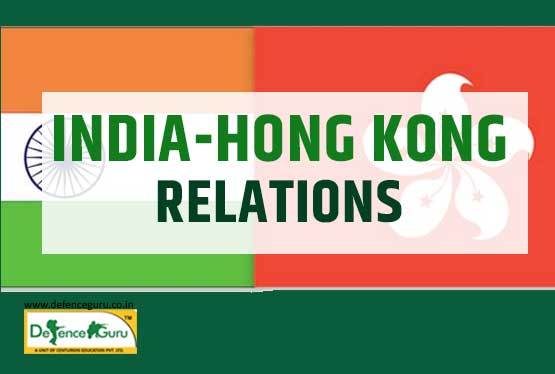 A lot of changes have come in the last few days in all the country's relations with India, but India has been successful in establishing its place on the national and international forums. 15 June everyone witnessed the confrontation on the border between India and China, and within few days on 30 June China passed the National Security Law, Hong Kong Special Administrative Region (SAR), seems to be a well thought move against India.
The tension of China and India has been increasing rapidly with the past few days and with the passing of this law in Hong Kong, India's tension has increased even more. If you look at the facts then this law can be an obstacle in good relationship between India and Hong Kong due to many reasons. The National Security Act will directly affect every citizen of India who is living in Hong Kong.If you look at the statistical data according to an estimate on the website of the Consulate General of India in Hong Kong, there are around 38,000 Indians living in the region, with a smaller community in nearby Macau.
India's relations with Hong Kong are historical and date back to the 1840s when Hong Kong became a British colony after the Treaty of Nanking as the result of the First Opium War. From trading ties to tourism expansion between India and Hong Kong has always been strong. Strong relations can be witnessed more closely as the four Hong Kong based persons of Indian origin have been awarded the Pravasi Bhartiya Samman Award: Dr. Hari Harilela (2003), Mr. M. Arunachalam (2005), Mr Rusy M Shroff (2006) and Mr. Harindarpal Singh Banga (2011).
The national security law of Hong Kong will have a huge impact on the relationship between India and Hong Kong, where Hong Kong's trade, tourism, art industry is in danger with India. The population of Indian origin living in Hong Kong as soon as this new law is passed is also in danger.