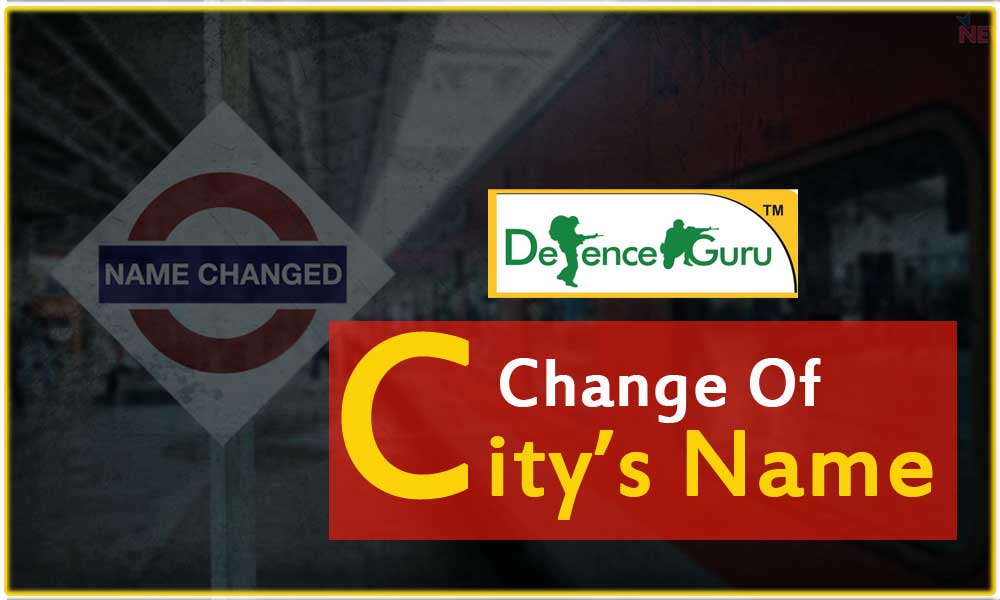 Change of City's Name in India
Changing of city's name has emerged up as a trend for Indian cities, but it has also become a matter of concern when viewed from the purview of religion and cultural diversity of the country.Changing of city's name means changing the identity of the people of the concerned place. It has become a major concern and a threat to secularism, obviously challenging the vast diversity of India.
Changing of city's name has gained existence and acceleration since the emergence of Politics. Just to fill their vote banks, politicians fool people on the name of religion. People in India too are carried away with these baseless reforms and support the cause without even thinking about the after effects of the baseless reforms on the secularism of the country.
The recent change in the name of Allahabad to Prayagraj has come up with 'N' number of muted protesters. The name of a place has its faith attached, sentiments attached with people of that place.Sudden Name Change of a place sets the whole system into astonishment as well as leads to increase in the work of an organisation. From a change in Sign boards to Addresses, from Government Official Documentations, Stamps, Seals to Map Updations. One action in this case leads to 'N' number of reactions, thus concentrating the labor of Human Resource to submerge in doing insignificant work.
When viewed from the purview of religious sentiments, Change in name of city turns out to be a silent grenade disturbing the Peaceful environment of a place. Despite of change of name in Mughal times Allahabad never cease to host Hinduism Holy Mass congregation, once in 12 years Prayag Kumbh Mela. Ajmer, is famous for Sufi Saint Khwaja Moinuddin Chisti Dargah, to which millions of devotees not just of Islam are drawn. So just Changing the name because of religion is not a Good Sign of progressive Nation. Even if a city has some Muslim name, it never indicates that Mughals considered changing cities name for specific reason to something Islamic. Varanasi also known as Kashi and Benaras was never renamed by any Muslim Ruler. Akbar, in fact took Pride in reinforcing its centrality to Hinduism.Of course some cities and towns such as Ahmedabad, Adilabad, Aurangabad, Ahmednagar have been renamed and go by the names given by the Muslim rulers. While these names switches make for a long list ,we should not get carried away ,given how, despite several centuries of Islamic political domination of the subcontinent so few of India's towns and cities have been renamed.
Instead of changing names just for the purpose of gaining echelons in politics or promoting one particular religion on the basis of changing the name of cities is not at all a Healthy Democratic decision. India is a land of Unity in Diversity where in people of different religions, caste, Creed and colour are Unified like the colours of a Rainbow and depict their unique beauty.
In this era of modernization, when we have adopted the modern culture, let us bring about change in our thinking too, let us rise above caste, Creed colour and religion and let us stop being self centred, let us stop thinking for the Vote banks and Let us keep humanity and sentiments above all. Let us contribute to the diversity of our Nation. Preserving the uniqueness of India is in our hand. What should matter to us most today is the astonishing survival of India as a secular state. It will be a tragedy if this gives way to cheerless monochromatic Nation. A change in a city's name today specially that of any bearing an Islamic name is not just a change but a menacing short across the board of those who are not Hindus. It should be our collective endeavor therefore to protect the secularism we still hold.

Unity in Diversity is India's strength.
There is simplicity in every Indian.
There is unity in every corner of India.
This is our strength.
Let us preserve it.