Newsletter Sign Up
Sign up to our newsletter and get exclusive deals you will not find anywhere else straight to your inbox!
Our Testimonials
"Useful material !"
On 2019-10-02 09:08:38
Visitor
"Thanks Defence Guru for such a nice article."
On 2019-09-23 12:08:44
Visitor
"Screening Test Guidelines."
On 2019-09-23 11:37:29
Visitor
"Awesome approach of explanation. It has really made me learn a lot."
On 2019-09-21 01:43:05
Visitor
"A great opportunity for defence aspirants"
On 2019-09-21 12:47:06
Visitor
"Very informative"
On 2019-09-21 12:02:57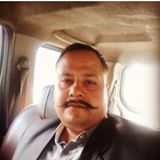 Aditya Dubey